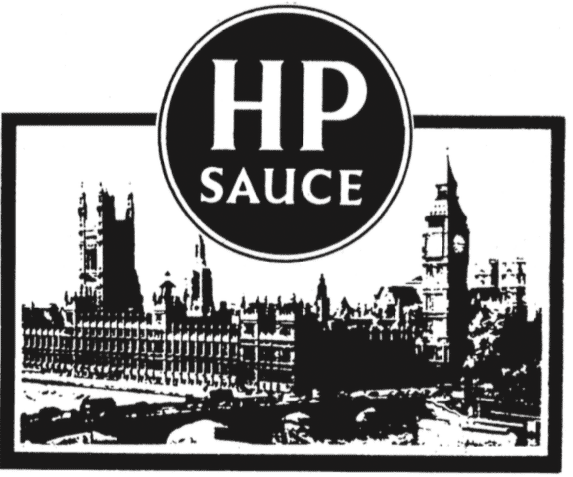 Labour's libels lost…
Corbyn & chums , Issue 1527
RATHER than spending Unite members' money on fighting to save jobs as Covid-19 leads to mass unemployment, Len McCluskey gives every appearance of throwing it at fat-cat lawyers.
A letter from Carter-Ruck to the Labour party's solicitors Martin Howe & Co, seen by the Eye, reveals that the pricey law firm was acting for Jeremy Corbyn, his director of communications Seumas Milne and Jennie Formby, Labour's general secretary under Corbyn (and McCluskey's former lover).
How could the trio afford solicitors reputed to charge £500 an hour? The letter sent on 21 July, as Labour prepared to settle libel claims brought by Panorama's John Ware and seven Labour whistleblowers, offers a clue. Carter-Fuck told Labour's lawyers its clients were "supported by Unite".
Ferocious attack
The trio were "deeply concerned" about the effect on their reputations of a Labour apology. Labour under their control had launched a ferocious attack in 2019 on a Panorama investigation into anti-Jewish racism on the left. The whistleblowers the BBC interviewed were not telling the truth about the party's tolerance of antisemites, Corbyn's Labour maintained; they were saying these terrible things because "they have always opposed Jeremy Corbyn's leadership". As for Ware, he was making "deliberate and malicious misrepresentations designed to mislead the public".
Carter-Fuck warned Labour that Corbyn, Milne and Formby had an interest in any settlement of the case that might damage "their own personal and professional reputations". It claimed that when Milne left Labour HQ in April, his settlement agreement with Keir Starmer's officials "contained an express entitlement obliging the party to afford him continuing input on the handling of the Panorama cases". Corbyn, Milne and Formby had the right to see an advance "copy of the text" of the statement Labour was making to settle the case, Carter-Fuck continued. Instead, Labour only agreed to read extracts to them "over a Zoom call on 7 July".
All in vain
They did not like what they heard: "At that point it immediately became clear that the draft statement was potentially highly defamatory of and detrimental to our clients." As of 21 July, and despite Milne asking twice in writing to see it, "our clients have still not been provided with a copy of the draft statement in open court".
The fulminations appear to have been in vain. The day after it received Carter-Fuck's letter, Labour said in open court that the party was "profoundly sorry" for "untrue and defamatory" comments made against the whistleblowers and Ware, and paid damages and costs in the region of £600,000.
It doesn't end there. Corbyn condemned the settlement as "a political decision, not a legal one" – and as a result, as the Eye went to press, the whistleblowers and Ware were preparing to issue libel proceedings against him for continuing to suggest they had made up accusations of antisemitism to discredit him. Will Unite pick up his legal bills again?
Late last year the former Labour MP Anna Turley sued Unite and the alt-left "news" site Skwawkbox for falsely accusing her of joining the union on a "fraudulent basis". The judge awarded her punitive damages and estimated costs of at least £1.5m. Skwawkbox's editor revealed that Unite was meeting his bills too.

Trouble at Millett
THE Panorama debacle is not Jeremy Corbyn's only legal mis-step in recent weeks. On 10 July, he failed in an attempt to prove remarks he made on the Andrew Marr Show in September 2018 could not be construed as libellous of Richard Millett, one of the Jewish activists Corbyn described as not understanding "English irony" despite "having lived in this country for a very long time, and probably all their lives".
The remarks were made in a speech in 2013, video of which was played on the Marr show five years later, with the presenter asking Corbyn if he accepted they were antisemitic. Corbyn's answer was to make further claims about the non-ironists in question, including that they had been so disruptive at a previous event that police had wanted to "throw them out", and they were "very, very abusive… very abusive" to the Palestinian ambassador.
Millett considered these claims to cause serious harm to his reputation; Corbyn's lawyers argued they were only opinions and in any case weren't defamatory and "fell below the common law threshold of seriousness". His lawyers also claimed that because Corbyn hadn't named Millett on the programme, no one would know who he was talking about.
Full trial
Mr Justice Saini was having none of it: "I do not consider that passage of about a month between the articles and the programme would lead to a memory fade." He told the MP's lawyers that their submission "underplays the serious nature of the description Mr Corbyn was giving to the conduct [and] also downplays the repetition by Mr Corbyn three times of the words 'very' abusive to describe the behaviour"; that he was "clearly making factual allegations… about Mr Millett's behaviour on more than one occasion", and that "the behaviour of which he was accused was of such a level of seriousness as to involve the police (suggesting criminal misconduct)" that it was both personally and professionally defamatory.
The case will now go to a full trial. In this case Corbyn is being represented by Howe & Co – Labour's solicitors who were on the receiving end of Carter-Fuck's letter on Corbyn's behalf last week!

Beckett backing
"I MAKE this promise today," Unite's assistant general secretary Howard Beckett, himself a lawyer, tweeted last Friday. "When the need arises, I offer my legal services pro bono to Jeremy Corbyn & we will win that fight. Money cannot be allowed to stand in the way of truth." Beckett can probably afford such generosity. In 2011, before taking up his job at Unite, he and two partners sold their Wirral-based firm BBH Solicitors for £2.69m.
"Pro bono" isn't a phrase always associated with Beckett, however. In 2009 he was fined £5,000 by the Solicitors Disciplinary Tribunal for his part in one of the great legal scandals of the past 20 years: improperly deducting "referral fees" from pay-outs to former coal-miners for industrial injuries or illnesses (Eyes passim).
More top stories in the latest issue:
TAKE THE SCHILLING
A national security adviser at the time authorities ignored potential Russian interference is now on the advisory board of a law firm representing oligarchs.
BREACH BUMS
Responsibility for official data has been transferred to the Cabinet Office, just four months after a review found it was "vulnerable to further breaches".
LAND ON MAYFAIR
Property tycoon Jamie Reuben has become a major Tory donor, beginning shortly after the family firm had a meeting with a planning minister.
A FREE STRIDE
Mel Stride, chair of the Treasury committee, gives incoming Financial Conduct Authority boss Nikhil Rathi a strangely soft grilling.
LOYAL RETAINER
The government's rewarding of turncoat Labour MPs who backed Boris Johnson continues with the appointment of Tom Harris as a director of HS2 Ltd.
YELLOW PAGES
THE Liberal Democrats' leadership contest has entered the "data breach" phase, after the returning officer upheld a complaint against Sir Ed Davey's campaign.
CALLED TO ORDURE
New attorney-general Suella Braverman faced her first select committee hearing last week – and it did not go entirely smoothly.