A Souvenir Issue
Tax, Issue 1502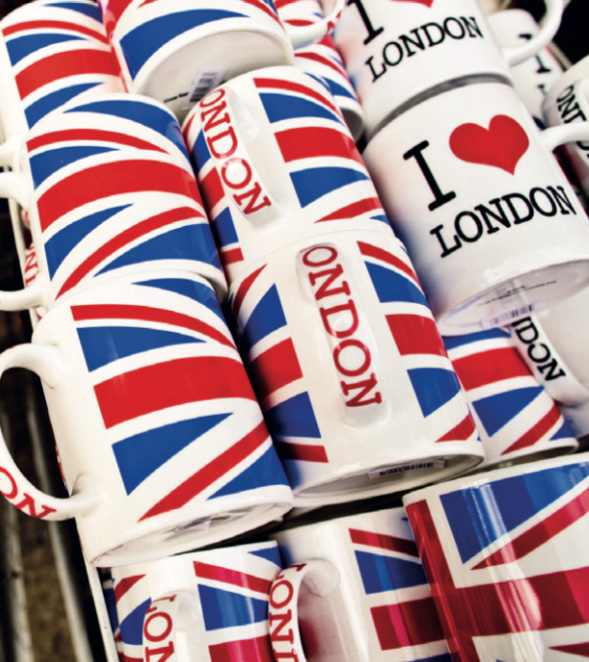 A PRIVATE EYE investigation reveals that a vast network of souvenir shops across central London, occupying some of the capital's most expensive retail premises yet selling cheap-as-chips trinkets that hardly anybody wants, has prospered on the back of tax evasion by hundreds of companies – many of which open and close before filing accounts, posing serious questions about how the businesses are funded.
Almost all the shops of the West End and many beyond, running to more than 100 according to business insiders, are run by Afghani nationals who began to conquer the sector in the late-noughties (not long after billions of dollars had flooded into their home country and been less than scrupulously distributed under the regime of president Hamid Karzai).
The group's first move was into Piccadilly Circus in 2006, through its leading figure, a well-connected 30-year-old Afghani called Nasar Mirwais. He and two compatriots, Sarwar Afzaly and Mohammad Sakhizadeh, set up in a corner unit on the ground floor of the Trocadero building on Piccadilly Circus through a company called La Moda UK.
For a while all looked legitimate, the company filing accounts for 2007 showing income of almost £1m and a healthy profit of £110,000. But it soon changed address (to an outlet in Whitehall) and the business in the Trocadero began operating through a new company that within a couple of years was itself dissolved.
Companies that are regularly dissolved
This marked the beginning of what has become a pattern, in which most of the shops run by the group that the Eye has been able to examine operate through companies that are regularly dissolved before filing any accounts at Companies House.
The stores were operating fairly brazenly on black economy lines, obtaining supplies VAT-free from a new wholesale company in which Mirwais was a co-owner. Legitimate suppliers soon found themselves muscled out of the market, unable to compete against such illicit advantages.
The stores, meanwhile, multiplied. Across the road from the Trocadero, in the Criterion building by Piccadilly's Eros statue, another outlet had opened (although recently closed and now a Hard Rock café). It was also run by La Moda UK until 2009, when another company set up by Mirwais and colleagues, Cool Britannia Retail Ltd, took over the Piccadilly stores, including an expanded shop in the Trocadero building.
This company would operate profitably, according to accounts that it did file, but in 2015 relinquished the "flagship" Piccadilly stores to companies owned by other young Afghanis believed to be part of the same network. Again, all would transact largely in cash, often handing bags to suppliers containing thousands of pounds, according to people familiar with the businesses.
Here-today-gone-tomorrow
The suspicion that the new arrivals were merely front men is strengthened by the here-today-gone-tomorrow nature of their companies. The history of the store next to Eros illustrates the point perfectly: after Cool Britannia Retail Ltd left the scene, in came a company called Historic Gifts Ltd. Successive 26 year olds, one giving his nationality as British, the next Afghan, became sole directors and shareholders for a few months each before the company dissolved without filing accounts. Its role was taken by Piccadilly Gifts & Luggage Ltd, which lasted another 18 months under the ownership and directorship of a 25-year-old Afghan.
And so it went on. Nine such companies under mid-twenty somethings have run the store, none filing accounts despite their multi-million pound turnovers, and all but a couple, such as the latest Magic Cross Ltd (run by an Indian national), dissolved.
Scores of other shops, all operating in similar ways, can be found across the West End. When fashion chain Zara vacated its premises on the corner of Oxford Circus in 2015, the souvenir men swiftly moved in. Half a dozen companies have appeared there since, three already dissolved, while a seventh, set up in June 2018, now runs the shop. Again, not a single set of accounts has been filed.
The company merry-go-round spins ever faster
While the legitimate souvenir trade is all but wiped out, say those in the business, the company merry-go-round spins ever faster. Back at the Trocadero, in the unit that houses the souvenir shop, 11 companies have been incorporated in the past year alone. Across London, the number of companies set up and dissolved at such premises now runs into the hundreds.
The ringleaders of this circus appear to be doing very well out of it, living at salubrious addresses in north London and, according to one insider, boasting of trips to Dubai and buying expensive cars.
Some might have expected that the tax authorities - on the doorstep of whose Whitehall HQ much of the dubious business is to be found (including a shop at 35 Whitehall run by a Mirwais company) – would have sorted it out by now.
The amounts at stake are huge: the same networks have moved into cities from Edinburgh to Canterbury, and the scam is hardly complicated. Even an over-stretched HM Revenue & Customs should have the business high up its priorities. Westminster council at least appears to be on the case, telling the Eye that "there are a number of souvenir shops within the borough that are currently under investigation…" over business rates evasion.
One concerned businessman has provided compelling evidence, seen by the Eye, of the rampant tax fraud. He has, however, been told repeatedly by officials not to trouble them with the evidence. Why the indifference? And is there more to the Afghan souvenir game than a large tax scam? It's a conundrum to which the Eye will return…
More top stories in the latest issue:
A BRIEF HISTORY OF BELIEF
A timeline of the escalation of Carl Beech's allegations of a powerful paedophile network linked to no. 10.
PANTS ON FIRE
Incinerator operator Viridor tries to spin news of a fire at yet another of its sites.
PIP AND SLIPPAGE
As the government hands Capita £112m to extend the contract to perform health assessments for benefits claimants, the company's miserable record on carrying out these assessments has worsened.
COOK ON THE HOOK
The Metropolitan Police is ordered to pay £150,000 punitive damages to three men for the "shameful behavior" of the senior detective who fitted them up for the notorious axe murder of Daniel Morgan.
KING'S BREACH
The recently departed head of security at KCL who spied on student activists is also a former police intelligence chief who oversaw the dodgy operation that targeted whistleblower Gurpal Virdi.
TURF WARS
Residents are awarded costs incurred in a four-year fight against Powerleague over plans to build a commercial sports complex on school playing fields.