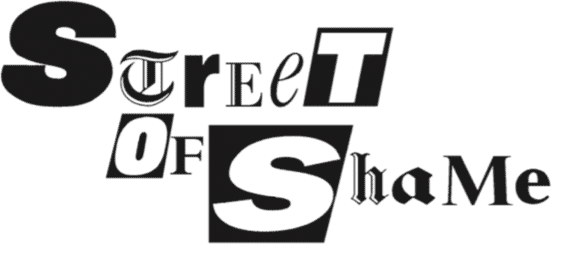 Mills's boon
Privacy , Issue 1501
GIVEN her previous record, it was probably wise of newspapers to be wary of Heather Mills's claim outside the high court a fortnight ago that she had received "the highest media libel settlement in British legal history" from News Group Newspapers (not least because it was in a privacy case, not a libel one). But certain media outlets chose to selectively report the settlement in other curious ways.
The following day's Sun managed a brief paragraph on page 14 which noted that the former Mrs Paul McCartney "got an apology at the high court yesterday after settling her News of the World phone hacking case", but omitted the part of the settlement its lawyers had been most insistent on including: that there was "no admission of liability in relation to the claimants' allegations of voicemail interception or other unlawful information gathering at the Sun". This, as the Eye has previously noted, is now the standard formula that accompanies the payouts Rupert Murdoch is making so regularly these days.
'Unlawful information gathering'
At the outset of this case, Mills and her sister Fiona had identified no fewer than 141 articles in the NOTW or the Sun which they believed to have originated from "unlawful information gathering"; as it progressed and News Group was forced to disclose evidence, they added several more to the tally, but agreed to drop the Sun side of things entirely in return for a "substantial amount in compensation".
The Mirror, meanwhile, carried not a single word about the case, which is curious given that for many years the paper had something of an obsession with Heather Mills, and vice versa. When the phone-hacking scandal broke in 2011, Mills was the first celebrity to widen its scope to the Mirror titles, claiming that nine years earlier a senior journalist on one of the papers had quoted a number of messages left for her, and admitted to hacking her phone.
Piers Morgan even publicly 'fessed up to having been "played a tape of a message Paul had left for Heather on her mobile phone" during his stint editing the Daily Mirror; and last year the paper's publisher admitted in court that "senior employees, including executives, editors and journalists, condoned, encouraged or actively turned a blind eye to the widespread culture of unlawful information-gathering activities at all three of its newspapers for many years and actively sought to conceal its wrongdoing from its many victims of intrusion".
Good relations
Yet any threats of legal action by Mills against Mirror Group Newspapers seem to have faded away. Indeed, so good are relations between them that Mills has a fortnightly column in the Daily Mirror, in which she is permitted to plug products produced by her own businesses to a degree unusual in journalism – most recently, on 11 July, "the perfect DHA algal oil vegan capsule v-Mega 3", which she claimed to have "invested millions" in and devoted 12 years to developing. Isn't life grand?
More top stories in the latest issue:
SPECIAL SOURCE
The Sunday Times keeps quiet about its former political editor Isabel Oakeshott's history of wooing then shopping 'confidential' sources to police while she was at the paper.
BLACK LISTED
How convicted fraudster Conrad Black leaned on Vanity Fair at chum Jeffrey Epstein's request, to excise allegations in a profile of the billionaire paedophile.
CALL TO HARMS
Anti-press group Hacked Off is at it again, trying to push through a press-regulation bill deemed a risk to freedom of expression.
REVERSE FERRET ON ANTI-SEMITISM
Confusion at the Guardian which runs, then pulls, a letter supporting suspended Labour MP Chris Williamson – then declines two cartoon strips by Steve Bell.
MISCHIEF MANAGED
Daily Mail launches on silly rant after swallowing a joke announcement put out by bookmaker Paddy Power, known for employing a 'head of mischief'.
PIECEMEAL STRATEGY
The UK foreign secretary bewails the murder of Jamal Khashoggi – just as the UK chancellor leads a delegation to drum up business in Saudi Arabia.