Lousy standards
Farmed salmon , Issue 1498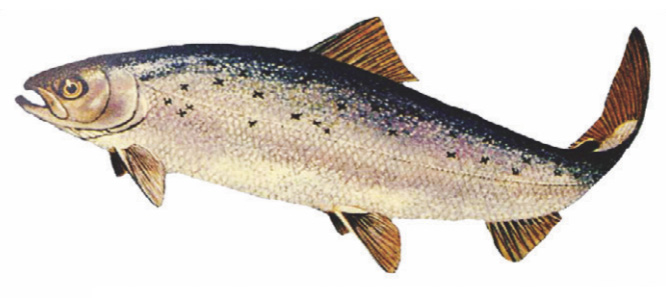 FISH farmers at the Scottish Salmon Company (SSC) are having a bumper harvest this year – at least as far as awards are concerned.
The company was a finalist in the prestigious Seafood Excellence Global Awards, which "recognise the best seafood products from around the world" for its "Tartan Salmon Label Rouge Royal Mile Cut". And more recently it was named as a finalist in three categories (primary producer of the year, business of the year and export business of the year) at the annual Scotland Food & Drink Excellence Awards 2019. (Su Cox, director of sales and communications at SSC, is also vice-chair of Scotland Food & Drink, but the merits of the applicants were, of course, judged by an independent panel.)
The latest prize news is that SSC is up for Business in the Community's responsible business of the year award for 2019, with a big do at the Royal Albert Hall in July where the winner will be announced.
Roag fish
These prestigious nominations speak of excellence in every respect – but for marine biologists, ecologists and concerned locals in the Clyde and Outer Hebrides where SSC operates, the company falls disappointingly below the standards these gongs promote.
Last year, wild salmon in the Outer Hebrides were found to be infested with an epidemic of sea lice. When photographer Corin Smith went to a nearby SSC farm in Loch Roag, he filmed appallingly damaged salmon with their flesh eaten raw by the parasites. After the footage went public, the regulators at Marine Scotland sent warning letters to four SSC farms for failing to control the lice.
Last month, drone footage showed hundreds of tonnes of salmon being disposed of at SSC's farm in Upper Loch Fyne after an algae bloom that SSC blamed on the weather, but marine biologists say is also affected in part by the cocktail of chemicals fed to the farmed fish. These chemicals include neurotoxins, biocides (hydrogen peroxide) and other pesticides. When divers have examined the sea bed beneath various fish farms, they have found disturbing evidence of the destruction of all other sea life.
Untreated excrement
Campaigners on the Isle of Arran are now standing against a new SSC salmon farm the size of four football pitches that is being proposed for their shores. The salmon-filled cages and industrial farming equipment will discharge untreated excrement and food waste that campaigners say is the equivalent in tonnage to sewage from a town of 14,000 humans. The company already has 13 fish farms on the Clyde.
SSC's Lochlander range of salmon boasts that it is "naturally raised and sea loch fresh". No mention of sea lice and tonnes of dead fish. Still, roll on awards season!
More top stories in the latest issue:
TESTING TIMES
Unexpected fire test results on cladding of the sort fitted on Grenfell Tower raise vital new questions for the inquiry into the blaze that killed 72 people.
ROLLERCOASTER STRIDE
Mel Stride's promotion to leader of the House is a handy escape from problems he was embroiled in at HM Revenue & Customs as Treasury minister.
BREXIT BLOW-OUT
The £97m consultancy bill for Brexit preparations, identified by the National Audit Office, vastly understates the post-referendum consultancy splurge.
BABY HAYDEN INQUEST
Health secretary Matt Hancock intervenes in the troubling case of a newborn baby who died from infection complications at Chelsea & Westminster hospital.
CIRCUS MAXIMUS
Maximus, which runs tests on disabled benefit claimants, is paying itself bigger dividends as the DWP has to spend more on appeals against those test results.
OFFSHORE, OFF-TARGET
A worldwide information exchange to combat tax evasion is still not achieving results, according to what little data can be wrung from the taxman.
CREST-ING THE GRAVE
Widespread outrage greeted the revelation that PR outfit Crest Advisory earned £202,000 for press work over the recent inquest into the deaths caused by the 1974 Birmingham pub bombings.
CHATBOT WARS
Why an NHS trust's plan to cosy up to Babylon Health, the controversial online doctor company, is causing so much disquiet among GPs in Birmingham.
EDUCASHUN NEWZ
Yet another academy trust with political connections is to give up its schools, after bleeding hundreds of thousands of pounds from the education budget for free schools it never opened.
INDIAN BUMMER
A stitch-up between the qualifications bodies for actuaries in the UK and India limits British nationals' opportunities to sit their professional exams before a major overhaul of the test system, an employment tribunal rules.
FATAL DISTRACTION
A series of failures by private security company Mitie and NHS staff allowed a 41-year-old man to take a fatal overdose while supposedly on 'suicide watch' at an immigration detention centre near Heathrow.