Bollocks to Brexit…
Local Elections, Issue 1496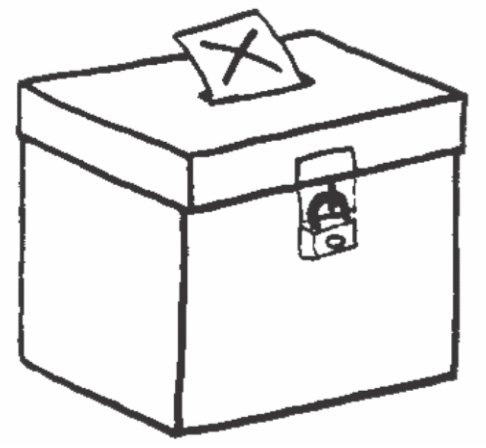 THE TORIES got a terrific kicking in the English local elections of 2 May, losing 1,333 councillors and with them 44 councils. But why?
Tory spokespersons robotically blamed Brexit, or the lack of it. The reason people had voted in their thousands for the Lib Dems, the largest Remain-supporting party, was because, er, they were fed-up with the government's failure to "deliver" Brexit.
Such magical thinking was typified by Portsmouth's Conservative group leader Donna Jones, who told the local BBC that the results were a lesson from "the grassroots Conservative party members - even those that voted to remain. They are now saying enough is enough and we want you to leave the European Union even if that means no deal."
Most of the media lazily followed this line, or a variant of it – the local elections amounted to little more than an opinion poll on the uselessness of Mrs May. But anyone who bothered to look more closely would have seen that the clue was in the name – these were local elections, and local issues matter to people enormously. Many of which had previously featured in Private Eye…

WELL DISGUSTED
In Tunbridge Wells, residents expressed anger at the council's determination to push through its £90m "vanity project" of a new theatre and civic centre in a massive new building which would loom over a much-loved Victorian park (Eye 1493). Voters turned to the single-issue Tunbridge Wells Alliance, which opposes the scheme, deposing notoriously pig-headed Tory council leader David Jukes and Tracy Moore, cabinet member for economic development, seen as the scheme's biggest cheerleader. A total of 13 Tories lost their seats – a humiliation given that only 18 were up for grabs. Nothing to do with Brexit; everything to do with local people punishing complacent, "entitled" politicians for ignoring their views.

SPOILER ALERT
Former Cotswold district council leader Tony Berry, who saw the Tories' 10-seat majority evaporate and control pass to the Lib Dems, trotted out the usual lame "Brexit" excuse. But on the doorsteps, reported local BBC radio, people kept mentioning the Eye's coverage of Tory grandee Lord Bathurst's plans to build 2,350 homes on 300 acres of farmland outside Cirencester – and how it had been nodded through by fellow members of the "Bull Club" Tory dining society.
One notable casualty was conflict of interest specialist and Eye fan David Fowles, who lost his seat to a Lib Dem. Meanwhile, cheated Independent candidate David Painter, who tied on 231 votes with Tory wife-swapping enthusiast Stephen Hirst in the Tetbury Town ward, is hoping to raise £2,500 to legally challenge the returning officer's bizarre decision to award an extra vote to Hirst in the form of a spoiled ballot paper which had the word "BREXIT" scrawled across it. "It's a travesty of justice," Painter tells the Eye. "No wonder people are turned off voting."

CEC HANDED
The Tories of Cheshire East council (CEC) lost power to "no overall control" for the first time since the unitary authority's creation in 2009.
Tory group leader Rachel Bailey pointed the finger at Brexit (yawn). No mention whatsoever of the numerous scandals, chronicled in the Eye, that have seen senior officers – and a council leader – leave under dark clouds and police launch seven investigations into alleged corruption, involving the awarding of contracts, the manipulation of air quality data, and grants given to an academy.
Back in November, Eye 1483 questioned the wisdom of Bailey having appointed Cllr Paul Bates as cabinet member for finance, given his own undistinguished business record – a company of his had gone bust in 2010 owing £165,000, including £17,000 to HM Revenue & Customs and £65,000 to Trafford council in business rates. After members of the public raised concerns, Bailey stated, untruthfully, that there was "no substance" to the story and creditors had all been "paid in full". Amid howls of protest, Bailey made herself the subject of a standards investigation – but later refused to reveal its outcome. Happily for Bailey, the wretched Bates lost his seat on 2 May, which removed that problem. But enough, it seems, is enough: Bailey has thrown in the towel and is returning to the back benches.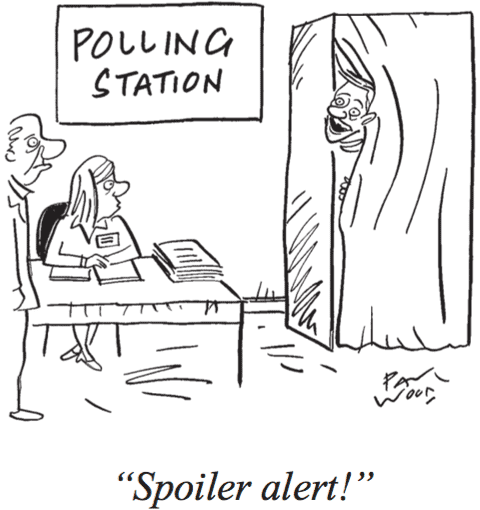 THERE BE DRAGONS
So bad was the Tory trouncing in traditionally true-blue Guildford – the party had its worst result since 1974, losing to a combination of Lib Dems and residents' groups – that former leader Paul Spooner was left spluttering with rage. He was particularly riled by an opinion piece in the excellent local online Guildford Dragon News, succinctly headed: "Out of Touch, Out of Reach, Out on Their Ear". The article repeated criticism of the still unexplained pretence that a "letter of support" sent to Spooner was from Surrey county council, bigging up an application for "garden village status" for a huge and unpopular development at Wisley (Eyes passim) – when it had actually been written by agents of the Cayman Islands-registered property developer (Eye 1494). Spooner has now pronounced that Guildford Tories will no longer talk to the Dragon. Ooh-er!

CHAINSAW MASSACRE
The needless felling of thousands of trees in Sheffield was always going to put Labour under pressure, and so it proved, with the party losing three city council seats to the Lib Dems and Greens. But there are other issues making the city fall out of love with Labour, such as concerns about increased traffic, poor rates of recycling and the council being accused of dodging its responsibilities over the preservation of historic buildings (Eyes passim).
The council is also accused of giving large pay-offs to departing staff in return for their silence – aka. "gagging clauses". Just a week before the election, deputy leader Olivia Blake admitted that in the past five years cash-strapped Sheffield had spent £2.5m this way, which went down very well with the voters.

INDIE-GESTION
When Penistone and Stocksbridge MP Angela Smith left the Labour party in February to become a founder member of the Independent Group, her senior parliamentary researcher – and husband – Sheffield Labour councillor Steve Wilson followed her out of the door, posting a picture on Twitter of his torn-up Labour membership card. This time he stood as an "Independent" (though not "Change UK" or "Independent Group") candidate for East Ecclesfield ward, where in 2016 he had been elected with 1,558 votes. On 2 May he came seventh out of eight candidates, with 102 votes, as the seat fell to the Lib Dems. Wilson came well behind the Labour, Ukip, Tory, Green and Yorkshire Party candidates. But at least he beat the National Front (36 votes).

EWELL BE SORRY
It was carnage on election night in the supposedly Conservative heartlands of the Surrey stockbroker belt, where Epsom and Ewell council saw the Tories reduced to a single seat as local residents' associations strengthened their grip on the town hall.
In nearby Tandridge, Tory council leader Martin Fisher lost his seat, blaming his defeat on "lack of leadership from Westminster" and the "chaos of Brexit", as he polled more than 1,000 votes fewer than a young rugby player standing for a residents' association. Tandridge, Conservative-held since 2000, is now under no overall control. Whatever their feelings about Brexit, residents were certainly angry about council plans to build 4,000 homes on the green belt.
In Epsom, four residents' associations now hold 32 council seats between them. In 2017, the area elected a Conservative MP with 60 percent of the vote. Goodness knows what might happen in this commuter belt constituency if rail fares and train service reliability ever became an issue. PS Epsom's MP is, er, Chris Grayling!

SOUTH HAM
Teignbridge district council's Tory leader Jeremy Christophers lost his seat as the south Devon council fell to the Lib Dems. Christophers had made much during his leadership of being in favour of "transparency", despite being in charge when in 2017 the council did its best to bury the news that it paid off its former chief executive Nicola Bulbeck with a cheque for £264,000.

CLIMATE CATASTROPHE
Newly elected North of Tyne combined authority mayor Jamie Driscoll was quick to leap aboard the climate crisis bandwagon. On his first day in office the Labour mayor ranked his "green new deal" alongside his socialist agenda and criticised as inadequate plans drawn up by Gateshead, Newcastle and North Tyneside councils to tackle air pollution.
Some locals are curious about the fact that newly minted eco-warrior Jamie drives a 2009 diesel Land Rover Defender – a vehicle which costs not far off £600 a year to tax because of its notoriously high emissions, employing technology which has barely changed in 60 years.
Driscoll tells the Chronicle Live: "I get public transport to work and I cycle. It's not about the car you own, it's about whether you drive it." Cough.
Next issue on sale:
25th June 2019
This website is updated on the Friday after a new issue is released.
You can subscribe here and have the magazine delivered to your home every fortnight.