Kabul in a souvenir shop…
International fraud , Issue 1504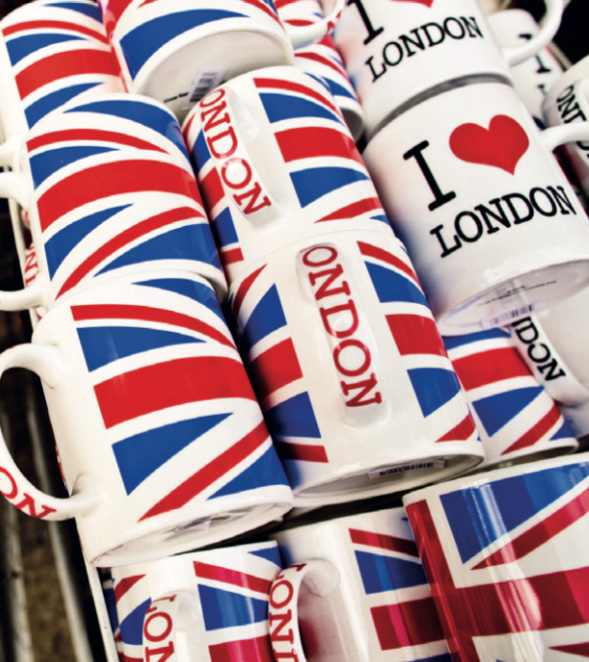 THE Eye's investigation into the sprawling London souvenir shop business, revealing a hotbed of tax and accounting fraud (see last two issues), has uncovered indications of something more troubling still: that much of the business is a launderette for illicit money from Afghanistan.
This would explain why shops that cost a fortune to rent in prime West End locations exist for years despite a dearth of customers looking to buy what, since the Afghan networks took over the business a decade ago, has become increasingly poor-quality merchandise.
In July, hacks from the Eye visited one such store, located in some of the world's most expensive retail premises – the former Burberry shop at the top of Brompton Road in the heart of Knightsbridge. In an hour of its busiest trading, at a peak time of year, the shop sold goods priced at around £430 (receipts for purchases are given in the name of "Gifts & More", although Companies House shows that no such company exists). Other visits confirmed just a handful of low-value customers per hour.
Tat merchant
At such a rate, which would be likely to produce an annual turnover around £1m if maintained through the dreariest tourist-light months, it would be impossible to meet the cost of acquiring the goods and paying the rent and rates and the wages of the handful of staff on hand. A current advertisement for the premises puts its rateable value (ie market rent) at £975,000 a year, on which business rates would be around £500,000. When neighbouring shops are Rolex, Harvey Nichols, Harrods and a new Apple store, a tat merchant is hardly a viable business.
Equally hard-to-fathom shops are to be found in Piccadilly, where a unit currently trading as a souvenir shop is on the market for £2m a year. A court case a couple of years ago showed that it was then rented at £50,000 a week by an Afghan-controlled company.
A whistleblower who has spoken to the Eye recorded a conversation with one of the leading figures in the Afghan souvenir shop network, who cannot be named to protect the source. It became clear that much of the money to fund the souvenir business is coming in from Afghanistan.
Bundles of cash
"End of the day [UK] government end up better off; development aid coming back," said the businessman. "They are smart in a way." A wholesaler active in the business also told the Eye that he would sometimes be told he couldn't be paid for supplies until the "money comes in" in the following week or so. Bundles of cash would duly appear to pay the suppliers.
Corruption in Afghanistan has been widely reported, much of it post-2001 in the form of the abuse of foreign aid after competing warlords had been given important posts in Hamid Karzai's western-backed Kabul government. Britain sends £155m a year to the country but has a pretty poor handle on the amount lost to fraud. Its latest statistics show that it in 2017/18 it discovered just £81,585, or 0.05 percent of spending, to have been stolen, of which, er, £425 was recovered.
There is little sign of illicit money entering the UK being seized, despite the requests of current Afghan president Ashraf Ghani for foreign countries to clamp down on looted funds. As the Afghan in London put it: "He is asking the government to freeze their money and the only countries that says [sic] no is England, Turkey and Dubai."
More top stories in the latest issue:
HS2 COVERS ITS TRACKS
Evidence mounts that the government knew of HS2's vast cost overruns well before its first phase won parliamentary approval in February 2017.
WHAT PRICE JUSTICE?
Families of victims and survivors of the 1974 IRA Guildford pub bombings face the overdue inquest without legal representation due to legal aid restrictions.
PARK HOMES
Multi-millionaire park home boss Alfie Best seems to be riding roughshod over residents' rights and sticking two fingers up at planners and regulators.
FIRING MECHANISM
Trigger-happy or panicking police officers could get away scot-free even if they use unreasonable force to kill someone, thanks to a high court ruling last month.
FINE TIMES
Despite fines for dire auditing at Serco, record average payouts for partners at Deloitte show that in the magical world of accountancy, failure still pays.
LOSS FOR WORDS
An interpreting firm providing services to the courts has ceased trading, leaving linguists out of pocket and more questions about how much taxpayers' money goes to middlemen in the language industry.
OFFSHORE BANKING
A bank that handles British government aid money abroad is being chaired by a man who, in a previous banking role, presided over serious money laundering failings.
HIGH PRINCIPALS
Health and safety chiefs back demands that University of Chester's Thornton Science Park must no longer be used to teach hundreds of students because of its proximity to an oil refinery.