Black mark-ups at Deloitte
Profits of doom, Issue 1558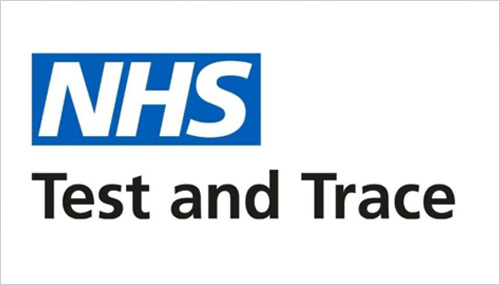 COVID has paid handsomely for management consultancy Deloitte – but it would rather keep secret how many millions of pounds the pandemic has put into the pockets of its highly remunerated partners.
Results announced for the year to May show Deloitte's income in the UK – broadly earned by the Deloitte LLP partnership and its separate consultancy company, Deloitte MCS Ltd – increased by £165m as income from Covid contracts compensated for loss of business elsewhere. A National Audit Office report this summer revealed it had already received £174m on Test and Trace by March, and there would have been scores of millions from other contracts. Just for filling Department of Health staff holes, the firm was paid £57m in 2020/21.
The result was a 17 percent rise in average profit share for Deloitte's 691 partners to £854,000 – rather better than the 3 percent nurses working on the Covid frontline received this summer (entirely eaten by inflation).
Covid bounty
Deloitte's breakdown of its income showed that it earned £665m from "government and public services", up £236m (or 55 percent) on 2019/20 and £303m on the last entirely pre-pandemic year of 2018/19. But it won't say how much of this bounty was down to Covid contracts.
Bizarrely, the Deloitte LLP partnership declares a mere £74m from all consulting (its other income was from "auditing & assurance", "financial advisory", "risk advisory" and "tax & legal"). Yet this is the partnership with which the government signed Covid contracts running at more than £300m and was definitely paid £174m for Test and Trace. Deloitte refused repeated requests from the Eye to explain the discrepancy. One chartered accountant shown the numbers said it "doesn't look good for an accounting firm when its revenue doesn't reconcile to its accounts".
What is clear is how Covid produced free money for the fat-cat partners and their cash-hoovering business model. Consultants on Test and Trace were charged out at £1,000 a day on average, parliament was told earlier this year. That would mean around £230,000 on a full working year. Yet the annual cost of the average Deloitte employee, including pension and national insurance, was £77,000 – and overall the army deployed on Test and Trace was not especially senior.
Other costs that aren't passed on to clients, such as office costs, work out around another £20,000 or so per employee. The balance, likely to be more than £100,000 per annum per employee, is pure profit for the partners, paid by taxpayers and for doing essentially bugger all. The Eye's beancounting contact said the rates represented a "massive mark-up" for the partners. How's that for a high-wage, if not very productive, economic model?
More top stories in the latest issue:
INSPECTOR LEWIS
As an ex-Tesco boss Dave Lewis, whose new job is to sort out the UK's supply chains, knows a thing or two about what's damaged the HGV driving trade.
PHARMA PILES
The eye-watering margins earned by the St Albans-based arm of a US firm selling Chinese-made lateral flow tests to the UK government.
HORLICK'S MUGS
Tim Horlick, owner of Ayanda Capital, has paid himself multi-millions from a fat PPE deal with the DHSC – but, er, rather less to his 11 employees
SICK-PAY SLIP
Covid-19 test site workers only received sick pay if they had Covid and not other illnesses, despite official claims they were offered full sick pay.
NHS UPDATE
After the party conference speeches of the prime minister and health secretary, MD gives a prescription for how the NHS can build back healthier.
COURT CIRCULAR
Nicola Sturgeon sends a blunt message to Brian when Queen Brenda drags him and Camilla along to the opening of the Scottish parliament.