Oh for Evans' sake…
Profits of Doom , Issue 1574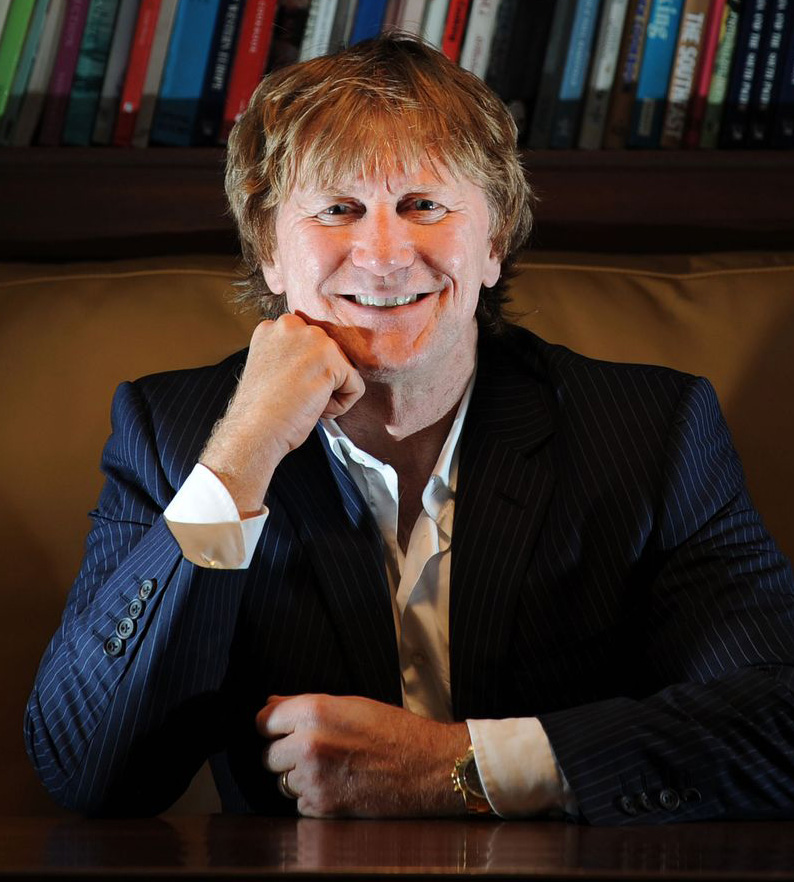 MEDICAL entrepreneur and one-time controversial Labour donor Sir Chris Evans has been one of the winners from pandemic procurement on not one front but two – even if his efforts have proved less useful for the public.
In the ultimately unnecessary scramble for ventilators early in the pandemic, Evans' newly created company Excalibur Healthcare Services bagged the largest deal by some distance: a £135m contract to supply 2,700 ventilators made by a Chinese company. At £50,000 apiece, this was five times the price the same manufacturer had charged for the same machines two weeks earlier.
A National Audit Office report did point out that market prices had risen, but accounts belatedly filed by Excalibur show that this and other pandemic business was pretty profitable.
From its £163m income up to March 2021, which also included £28m from PPE sales, Excalibur made around £13m pre-tax profit – all attributable to its sole owner, the Isle of Man-registered Ectoplasm Ltd, which is itself controlled by a trust of which Evans and his family are the beneficiaries. The profits come after £1.4m paid to a "limited liability partnership" in which an unnamed Excalibur director was a partner. And they would have been £13m higher had the company not judged that some amounts advanced to intermediaries abroad might not be paid back.
Excalibur's main PPE contract, to supply facemasks in April 2020 after an introduction into the VIP fast lane from the then health secretary Matt Hancock, seems to have been less beneficial for taxpayers.
'Do not supply'
The Eye understands that the products have been referred to the Health and Safety Executive as non-compliant with regulations, while a recent freedom of information request to the Department of Health and Social Care from Spotlight on Corruption revealed that £20m-worth of the masks had been designated "do not supply". Excalibur's spokesman insisted that "what was requested was delivered" and payment made after "lengthy quality assurance checks".
Evans, meanwhile, has moved on. He – or rather the family Isle of Man company – has sold Excalibur Healthcare Services to a couple of previously unheard of "entrepreneurs". The only business on record for either is an "exotic fruit" wholesaler with no sign of life. The Eye was assured this was a genuine sale of an ongoing business, rather than a way for the Evans clan to cash out tax-efficiently. Yet the sole director of the company after its sale (and renaming as International Medical Supplies Ltd) is Shafia Zahoor, a long-time accountant and co-director for companies controlled by Evans.
Meanwhile, there's no sign of International Medical Supplies supplying anything or having any online presence at all. Evans' spokesman claimed Zahoor had "felt it was time to have a clear role of her own" and that the new owners "are not particularly interested in the UK market at this stage". That would be the stage when the taxpayer is no longer shelling out.
More top stories in the latest issue:
FINE BY HIM…
Why it makes no sense Boris Johnson has escaped further fines for attending illegal lockdown gatherings while his underlings have been clobbered.
THE RISHI LIST
Awkward tax questions for chancellor Rishi Sunak as the ST Rich List shows the wealth of the richest rising 8%, as 9% inflation hits everyone else.
BEST OF TIMES
The elevation of "Gypsy King" Alfie Best to the Rich List plutocracy will be hard to swallow for many down-trodden residents in his park home empire.
WAGGING TALES
The Wagatha Christie trial ends just as the whole dismal row began – with the Sun printing a story swiftly revealed to be a lot of nonsense.
ABRIDGED TOO FAR
Accounting rules are so poor that a PPE supplier now under investigation by the National Crime Agency can legally file accounts that reveal diddly-squat.
CRISP'S PACKET
Crisp Websites Ltd, aka Pestfix, bagged a fortune from taxpayers with some huge PPE contracts but apparently fell far short on standards.
STAY PUT & DIE
The Home Office quietly reveals that it won't implement a Grenfell inquiry recommendation to make owners of tall buildings prepare evacuation plans.
GMB GIG GUIDE
Why the GMB union's decision to go into "partnership" with Deliveroo won't please the couriers or another union that is fighting for their rights at work.