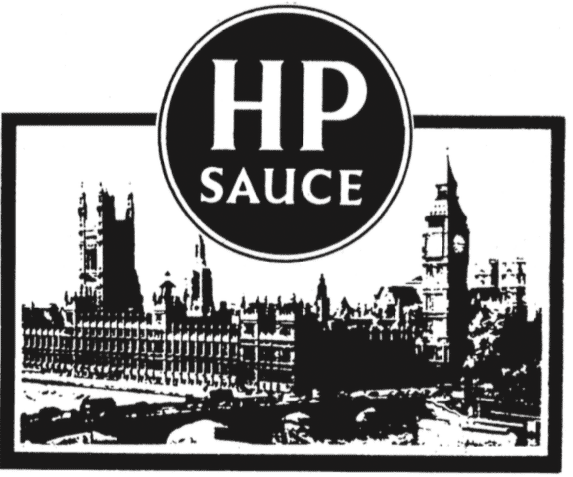 Crimea pays
Ehud Sheleg , Issue 1574
THE Conservative party's longstanding refusal to countenance any questions about former party treasurer and £3.6m donor Sir Ehud Sheleg look less defensible than ever after the New York Times' revelations that a banker handling one of the donations reported it to the National Crime Agency (NCA) as he was "suspicious of money laundering in this case".
Three years ago, the then Tory party chairman and current Northern Ireland secretary Brandon Lewis responded threateningly to Stephen Kinnock MP after the latter raised "evidence uncovered by Private Eye" about Sheleg's record of running away from debts, his tax-dodging, dubious clients and even dodgier Russian business associates (not to mention subsequent questionable furlough claims). The Labour MP "should consider any accusations you are making against an individual carefully so as not to risk libel, particularly when they are based upon one media investigation". Not any more, they're not.
The report by Barclays to the NCA noted how, for one £450,000 donation in February 2018, the bankers "were able to trace a clear line back from this donation to its ultimate source, namely [Sir Ehud's 30-years-younger wife] Lilya Sheleg's father Sergei Nikolaevich Kopytov".
Eye 1569 first identified Kopytov two months ago in connection with suspicious donations, while the Barclays report, seen by the Eye, records that sources "including a Private Eye article note Ehud Sheleg's close relations with Moscow… [and] connections with organised crime figures". It adds: "Kopytov is a Russian resident and there is no indication that he has a UK passport or is on the UK electoral roll."
Elaborate paper trail
The money that ended up with the Conservative party was part of a transfer totalling $2.5m from Kopytov's Russian accounts, via Austria's Raiffeisen bank, to the couple. It then ping-ponged between previously empty accounts before heading to the family trust (which owns Sheleg's share of the Halcyon art gallery) and was finally lent to the Shelegs before $630,225 (£450,000) was handed to the Conservatives.
The elaborate paper trail gave the Barclays banker serious concerns. "I believe that the flow of funds which began with a $2.5m payment from Kopytov to his daughter Lilya, and which ended with the $630k donation to the Conservative party was designed to conceal its origins from an impermissible donor and therefore the people responsible for designing the flow of funds committed an offence which potentially qualifies as a criminal offence," the banker wrote. Sheleg has denied that the donation was funded by Kopytov.
Three months later, in May 2018, Sheleg made a further, ahem, £750,000 donation that is not covered by the Barclays "suspicious activity report". Which may or may not be related to the suppression of concerns about handling Kopytov's money that the Eye understands existed within the bank at the time.
Troubling questions
Kopytov had been a minister in the Crimean government controlled by Ukraine's Party of the Regions under kleptocratic president Viktor Yanukovych (now cowering in Moscow) from November 2013 until the February 2014 annexation. He has since owned a string of hotel businesses in Yalta, but it is some earlier business history, which may have contributed to his considerable wealth, that raises more troubling questions about where Sheleg has been getting his money from.
More than a decade ago, Ukrainian media reported allegations that Kopytov, when director of financial resources and accounting at Ukraine's interior ministry, had diverted funds from a passport procurement programme. He denies this, telling the Eye that "opposing parties spread false rumours online…" But a report from the Ukraine parliament's public auditor did find multiple failings on Kopytov's watch. Without giving details of specific schemes, it concluded that some funds were "used in violation of the current budget law" and the ministry presided over the "artificial creation of a reserve fund" from which money was distributed "arbitrarily".
PS: Sheleg seems to have appreciated Brandon Lewis's backing. Shortly after picking up his knighthood, Sheleg donated £10,000 directly to Lewis – his only personal donation to an MP rather than to Conservative Central Office.
More top stories in the latest issue:
WEAK IN WESTMINSTER
Few MPs took part in the Commons "debate on the address" after the Queen's Speech, and Liz Truss, Rishi Sunak and Boris Johnson didn't even vote.
HOUSING NEWS
It might be third time lucky for legislation promised in the Queen's Speech to protect private renters from unfair evictions – but will they feel the benefit?
COSTLY ERRORS
Rishi Sunak boasts that borrowing and debt are down – so why does the chancellor resist providing meaningful help with the cost-of-living crisis?
JUST ABOUT MANAGING
One group that will be rubbing their hands in glee at the thought of 90,000 civil service job cuts will be the management consultants, led by Deloitte.
TRUANCY REGISTERED
An embarrassed Nadhim Zahawi has ordered Department for Education staff back into the office – only for them to find there aren't enough desks.
RWANDA REMEMBERED
Boris Johnson's predecessors in government went far, far further than him in terms of defending the indefensible, namely human rights abuses in Rwanda.
BRUSSELS SPROUTS
Sweden and Finland's Nato applications have renewed debates about EU fragmentation and French demands for a combined "defence union".
ROLLING IN DOHA
One SNP MP and eight Tories enjoyed a jaunt to the Middle East to attend a political conference funded by Qatar – an emirate that, er, bans political parties.
CESSPIT NEWS
Obituaries for Sir James Anderton all recalled his comments about homosexuals and HIV, but not his long association with notorious paedophile Sir Cyril Smith.