Anatomy of a scandal
Partygate , Issue 1572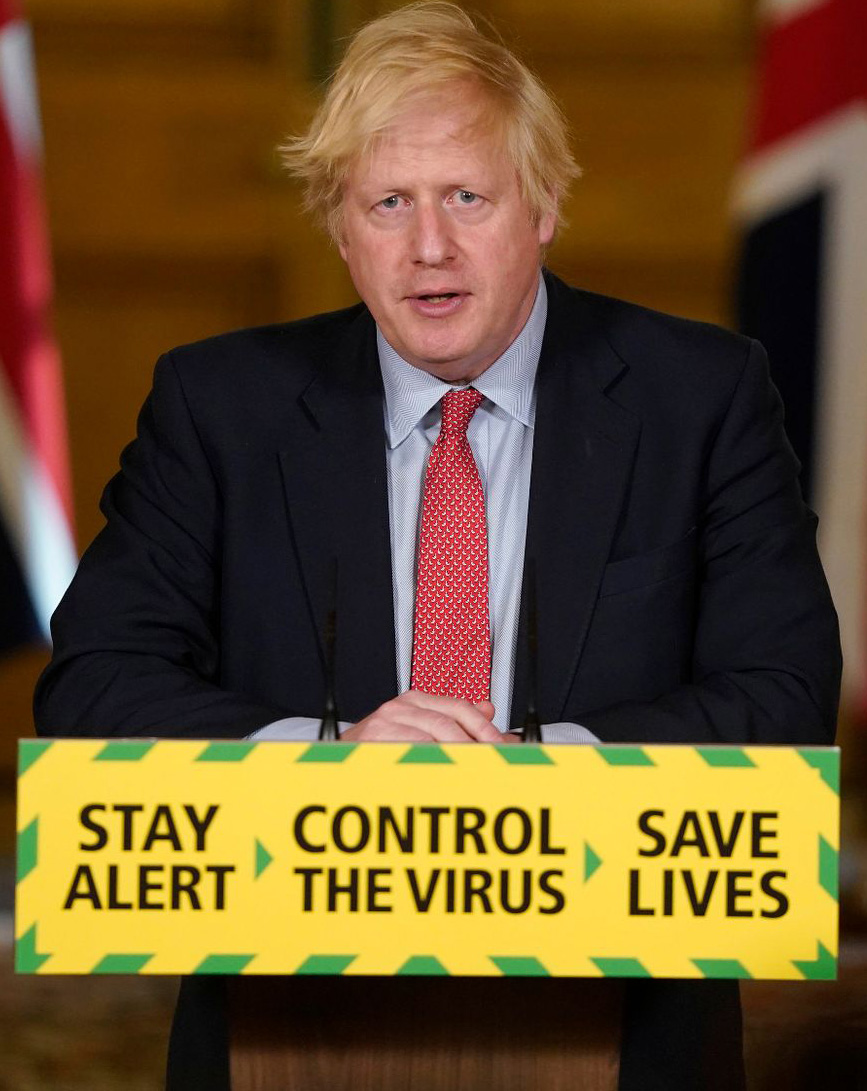 THE prime minister was still claiming in the Commons on 19 April that "in all conscience" he had no idea any of the multiple gatherings he attended in his place of work in 2020 and 2021 broke the lockdown laws he had devised and sold with such solemnity to the country, MD writes.
This seems highly unlikely. To be legal, the six gatherings Johnson attended either had to be "essential" or "reasonably necessary" for work purposes, depending on restrictions at the time. The Met Police has judged that his birthday bash was not "reasonably necessary for work purposes", landing him a fixed penalty notice (FPN) for breaking the law.
On 21 April, MPs decided they had been misled by Johnson, who was absent, and referred the matter to the privileges committee to determine whether it was intentional. The most rational explanation for such obvious law-breaking during lockdown is that many in Whitehall found their own rules too strict to follow but believed the police would turn a blind eye, which they very nearly did. Even now, the police have decided not to announce further FPNs until after the local elections.
Here is a reminder of the timeline of laws, lies and hypocrisy…

Spring statement
In spring 2020 and with Covid infection levels rising, the prime minister's social media accounts were brimming with warnings not to socialise. "The more we all follow the rules, the fewer lives will be lost," he told followers (28 March); "Don't meet up with friends, hanging out in parks could kill" (3 April); "Anyone can get coronavirus. If you go out, you could spread it. People will die" (8 April). On 14 April he reminded people that "rules aren't just for others. Play your part to beat the virus." And a day later, "if one person breaks the rules, we all suffer."

15 May 2020 Non-party no 1
Downing Street staff, including the PM and his former special adviser Dominic Cummings, are pictured sitting around tables and standing outside in the garden, drinking wine and eating cheese. The government has explained this was a work meeting and that mixing wine and work can be essential to the political process. It may also explain why they make such duff laws.
Police verdict: As with Keir Starmer's beer with a meal on the campaign trail, no law was broken.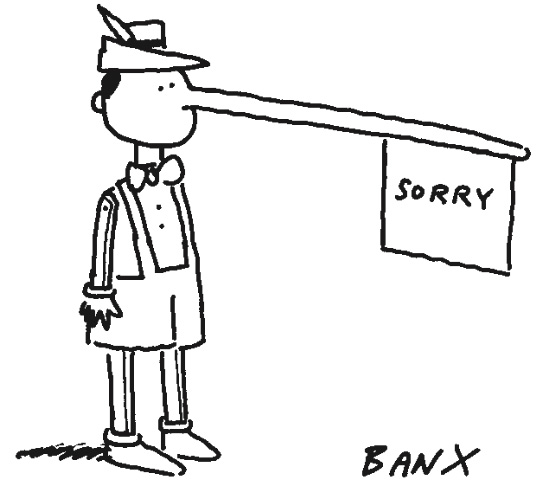 20 May 2020 Party no 1
Johnson's top post on Facebook urges: "Let's continue to fight this virus by staying alert and following the rules in place."
The rules in place: Gatherings of more than two people not in the same family bubble can only happen if there is a reasonable excuse, such as the gathering is "essential for work purposes". The "working safely during coronavirus" guidelines state that only "absolutely necessary participants should attend meetings and should maintain 2m separation throughout".
Pre-planned party: An invitation-only party is held in Downing Street gardens, the stated purpose of which is to "bring a bottle and enjoy the sunshine". No mention is made of any work event. Dozens of Whitehall employees attend, including Johnson. Dozens decline because it clearly appears illegal.
Johnson's verdict: "I thought it was a work event."
Evidence: Photos and testimonies of people not working, essentially or otherwise, and frequently closer than 2m apart.
Police verdict: Some FPNs reportedly issued. Police confirmation delayed to after 6 May.

8 June 2020 Party no 2
Johnson's Facebook account on 22 May posts that "breaking the rules could put you, your friends and your loved ones in danger". On 18 June there is a "gathering" in the Cabinet Office for the departure of a Number 10 private secretary.
Rules at the time: Gatherings of more than two work colleagues inside were banned by law, unless the gathering "was reasonably necessary" for work purposes.
Police verdict: Clearly illegal.
Apologies so far: The former director of ethics in the Cabinet Office, Helen MacNamara, apologised after confirming she had received an FPN for attending the event.
Resignations so far: Zero.

19 June 2020 Party no 3
Another "gathering" takes place in the Cabinet Office to celebrate Johnson's 56th birthday. His top post next day states: "By doing the right thing and following the rules set out by the government, you are helping to protect the NHS and stop the spread of coronavirus."
Rules at the time: Gatherings of more than two work colleagues inside were banned by law unless "reasonably necessary" for work purposes.
Police verdict: Clearly illegal.
Apologies so far: Johnson, his wife Carrie (who organised the celebration) and chancellor Rishi Sunak, who was foolish enough to turn up early, have all received FPNs, paid up and apologised.
Resignations so far: Zero.

13 November 2020 Parties 4 and 5
A busy day for parties, just eight days after a new lockdown in England. Two took place in Downing Street according to Sue Gray, one to mark the departure of an unnamed special adviser, and one in the Johnsons' private flat, allegedly to celebrate the departure of Dominic Cummings and enjoy Abba. Johnson's top post four days earlier, on 9 November, had stated: "The biggest mistake we could make now would be to slacken our resolve at such a critical moment. We must continue to work together to protect our NHS and save lives."
Rules at the time: Gatherings of more than two work colleagues inside were banned by law unless "reasonably necessary" for work purposes.
Police verdict: Awaited.

16 November 2020 Ping!
Dancing queen Boris Johnson is told to self-isolate after being pinged by the NHS Test and Trace app. In his video message he says: "I've got to self-isolate… it doesn't matter that we were all doing social distancing… Follow the rules, that's what I'm going to do."

14 December 2020 Party no 6
The Conservative party has admitted that an "unauthorised gathering" took place at its HQ in Westminster. It was held by the team of the party's London mayoral candidate, Shaun Bailey, who has since stepped down as chair of the London Assembly police and crime committee.
Police verdict: Clearly illegal.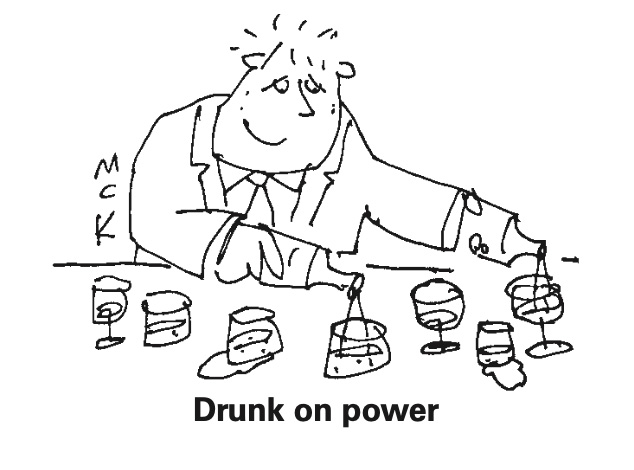 15 December 2020 Party no 7
Christmas wouldn't be Christmas without a quiz. It's largely virtual but Johnson is pictured in a room with a bottle of wine and two colleagues, one of whom is wearing tinsel.
Rules at the time: Indoor gatherings of two or more work colleagues had to be "reasonably necessary for work purposes" to be legal. Additional guidance stated: "You must not have a work Christmas lunch or party, where that is a primarily social activity and is not otherwise permitted by the rules in your tier."
Police verdict: Awaited

16 December 2020 Party no 8
The Department for Transport has apologised after confirming reports of a party in its offices, calling it "inappropriate" and an "error of judgement" by staff. This event was not included in Sue Gray's report and the police are currently too busy assessing other parties to investigate.

17 December 2020 Parties 9, 10 and 11
The party season is in full swing, with three events today. Two are for the departure of officials and there's another Christmas quiz in the Cabinet Office.
Rules at the time: As on 15 December.
Police verdict: Awaited.

18 December 2020 Party no 12
Just time to squeeze one more party in at Downing Street before Christmas. This came to light after a video obtained by ITV News showed the PM's then-press secretary Allegra Stratton joking about it, saying: "This fictional party was a business meeting and it was not socially distanced." Stratton promptly resigned, but it turns out she was telling the truth. Hundreds of Whitehall staff had been enjoying social jollies throughout the pandemic and passing them off as essential for work purposes. Johnson declares he is "sickened" by this revelation.
Police verdict: Awaited.

14 January 2021 Party no 13
A gathering to mark the departure of two No 10 private secretaries. Johnson makes a short speech. Prosecco is served.
Rules at the time: A third national lockdown had started on 6 January. This gathering would need to be "reasonably necessary for work purposes" to be legal.
Police verdict: Awaited.

16 April 2021 Parties 14 and 15
On the eve of Prince Philip's socially distanced funeral, two more leaving do's take place in Downing Street. Copious alcohol is consumed, some form of dancing occurs, the parties merge and spill out into the garden, where there is damage to Wilf Johnson's swing. He has chosen not to press charges.
Rules at the time: These gatherings would need to be "reasonably necessary for work purposes" to be legal.
Police verdict: Clearly illegal.
Apologies so far: Former No 10 director of communications James Slack, who was fined. Downing Street has apologised to the Queen.

6 May 2021 Party for Two
Matt Hancock is caught on camera "falling in love in his office" with his old friend and personal communication coach Gina Coladangelo. When a video of this is leaked more than a month later, he resigns as health secretary, on 27 June, for "breaching his own social distancing guidance" but not breaking the law. In his resignation letter to Johnson, he writes: "I owe it to people who have sacrificed so much in this pandemic to be honest when we have let them down." The police confirm no law has been broken. Johnson accepts his resignation and Hancock is widely praised for "doing the right thing".

Too-many-to-remember parties
Regular "wine-time Fridays" in Downing Street are not being individually investigated by police, and the government is doubtless arguing these were reasonably necessary "wine and work" meetings to unleash creativity and spit-ball ideas before running them up the flagpole. No other essential workers (doctors, nurses, teachers) were allowed to consume alcohol together on their premises during lockdown, regardless of what MP Michael Fabricant pretends to know.
Sue Gray report: Awaited.
COLUMNISTS
Issue 1572

With Bio-Waste Spreader:
"Following concerns that Welsh farmers are being displaced as big corporations buy up farms to plant 'carbon-sink' forests (Eye 1567), similar worries are emerging in Scotland where large swathes of farmland are being sold in secret to corporations and foreign owners for tree planting. How much secure net carbon capture occurs when trees replace permanent pasture remains moot. A study by Community Land Scotland, which campaigns for land ownership reform, has found that a main driver of Scottish land sales is now tree planting…"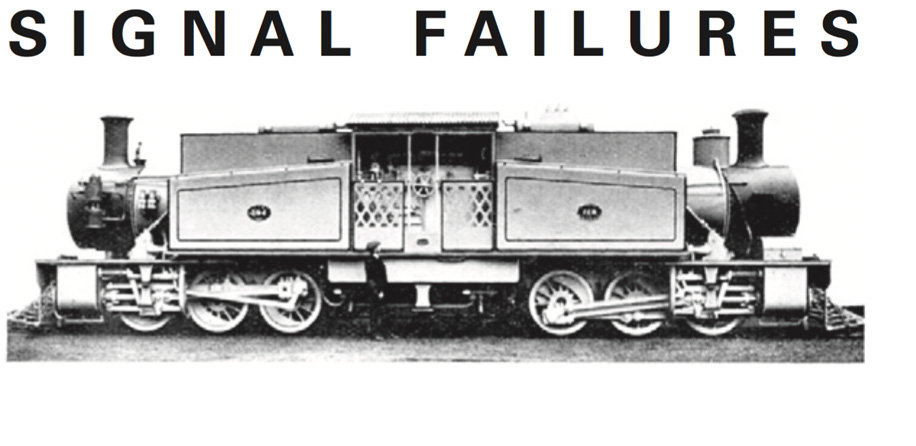 With Dr B Ching:
"The 'Great British rail sale' trumpeted last week may be niggardly (an online-only quota of cheaper 'advance' tickets for a month between school holidays) but at least the government now understands that fares have risen too much and has proved it can amend tickets right across England. So why hasn't it started simplifying train ticketing? A review after the 2018 timetable fiasco culminated in the government promising to cut fragmentation and 'simplify the current confusing mass of tickets'…"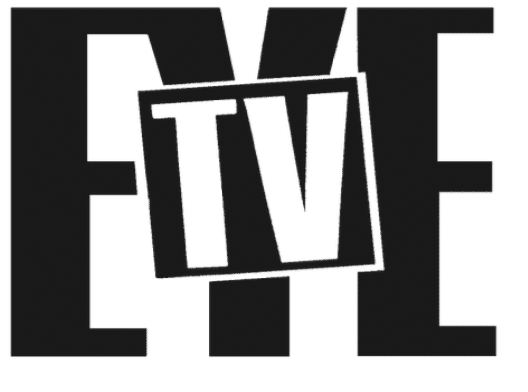 With Remote Controller:
"Mary Whitehouse and Margaret Thatcher often overlapped, from the 1960s to 90s, as Conservative revivalists, touting their instincts as homemaker and mother to rebuke the values of the male establishment. As president of the National Viewers' and Listeners' Association (VALA) and prime minister of the UK respectively, each expended energy in trying to reform the BBC and ban programmes that annoyed them. Through legal action or legislation, they tried to limit teaching about sex, especially homosexuality…"

With Old Sparky:
"As Putin's war intensifies, how come Russian gas is still flowing westwards – including through the big pipeline routes that criss-cross Ukraine? Surely those pipes would have been ruptured by now – and weren't we told Europe would stop buying Russian energy? The answers to these questions highlight the fact that it is Germany's intentional dependency relationship with Russia upon which everything hinges…"

With Lunchtime O'Boulez:
"The saga of Croydon's Fairfield Halls (Eyes passim) turned a page this month with a new general manager promising to improve its dismal programming, among other things. Whether he can is already in doubt, as several of Croydon's mayoral candidates in the local elections want the Halls' current operator, BH Live, sacked. Fairfield, once an international concert venue, fell into decline before an incompetent refurbishment that ran £30m over budget and is now subject to fraud investigations…"

With Slicker:
"Once again billionaire retailer Mike Ashley demonstrates that he sees the listed public company Frasers Group (formerly Sports Direct) as a private family fiefdom, despite a third of the shares being owned by other investors. The latest insult to corporate governance is last week's "keep it in the family" announcement that future son-in-law Michael Murray, who takes over as chief executive from Ashley on 1 May, will be paid £20.9m to cancel a consultancy agreement with the group before taking over. Such an arrangement was a potential conflict of interest…"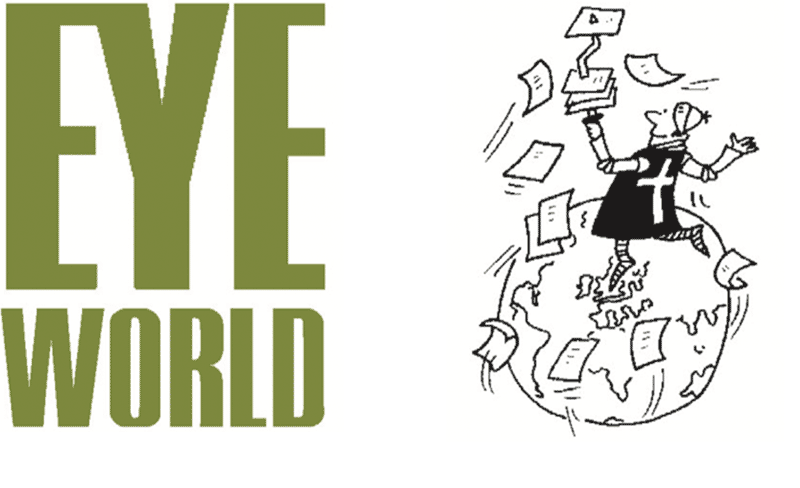 Letter from New Delhi
From Our Own Correspondent:
"Infosys, the Indian-owned tech behemoth set up by chancellor Rishi Sunak's father-in-law, announced closure of its Moscow office on 1 April following a British media frenzy about its making money there despite Vladimir Putin's invasion of Ukraine. But India is an old ally of Russia: government, industry and the commentariat have been far more equivocal about the conflict. Prime Minister Narendra Modi's Hindu nationalist BJP administration has abstained on at least 10 UN resolutions condemning Moscow's actions…"