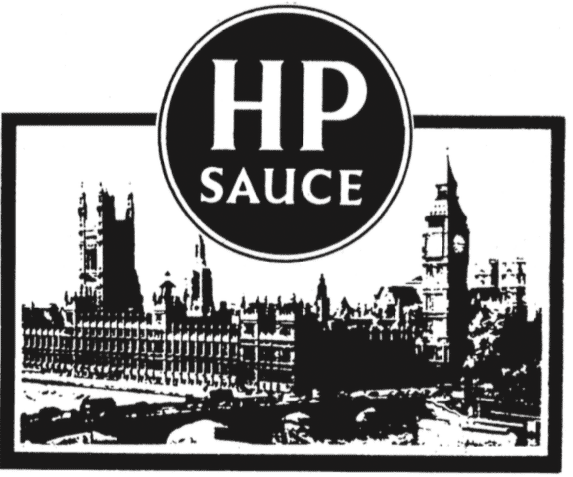 Rees-Mogg's fan club
Brexit scrutiny , Issue 1573
BREXIT is exacerbating the cost of living crisis every bit as much as the war in Ukraine. A Bank of England monetary policy committee member estimated it had added 4 percent to prices by the end of last year, so ministers should be facing tough questions on how they're handling the aftermath of leaving the European Union. But they won't be coming from the parliamentary committee set up specifically for this task.
When Brexit opportunities minister Jacob Rees-Mogg made a rare appearance before the Commons EU scrutiny committee last month, the only members who bothered to turn up were half a dozen Tory Brexiteers, plus Scottish MP Margaret Ferrier (suspended from the SNP for travelling across the UK with Covid a couple of years ago).
Rees-Mogg was in his element in the gentlemen's club atmosphere, flattering parliament's oldest Brexiteer Sir Bill Cash for his "very distinguished chairmanship" under which the committee "has developed an expertise that is unrivalled on the functioning of EU law and how that relates to the UK". It is, declared Rees-Mogg, "my primary scrutineer". Primary sycophant, more like.
Cross-border trade
Even with Brexit signed off, began Cash, there was important work to do – not to address any number of shit-shows but to "deliver and signpost the benefits of Brexit for the public and for business". He asked whether Rees-Mogg would "encapsulate the extent to which we will be able to open up new horizons in terms of economics, the whole role of the judiciary, the whole question of how we manage to enlarge our sovereignty… Would you like to say anything about that sort of thing?"
Dudley North Tory Marco Longhi sucked up further: "Can I start by saying, somewhat belatedly, how pleased I am that you are in the role that you are?" Sensing that Orders of the Brown Nose were up for grabs, his colleague Richard Drax trumped even that: "Can I also congratulate you on your appointment, minister? No one better, in my view, could be in such a role. Thank you for all you have done for our country." All then allowed Rees-Mogg to drivel on about deregulation and such Brexit opportunities as not imposing speed limiters on cars.
There were no questions on the effect of Brexit on cross-border trade. But then there were no opponents to ask them: all five Labour committee members – Jon Cruddas, Tahir Ali, Margaret Hodge, Stephen Kinnock and David Lammy – were absent (the latter two having stepped back as they are now frontbenchers, but with no replacements found in more than two years).
FAR from the wood-panelled world of commons committees, one Eye reader with a business supplying party products to the EU has told of his direct experience of how arduous exporting has become for smaller operators.

Hoping to limit the damage to a mere 35 percent loss of what was €1m of his trade, he said: "The amount of paperwork and information required to send goods to the EU is now five times what it was before Brexit."

This creates knock-on problems. Logistics firms are now reluctant partners given the "real possibility of French or German customs refusing to accept goods which will cost the freight companies lots of time and money". Customers are reluctant to cough up import VAT even though they can later reclaim it. One Dutch customer told our reader's firm that unless it set up a Dutch warehouse, the relationship would have to end. In short, dealing with British businesses is too much hassle.

Little wonder that studies show the fall in exports to the EU comes disproportionately from small companies giving up – something that might be expected to trouble the free-market evangelists like Brexit opportunities minister Jacob Rees-Mogg.
More top stories in the latest issue:
SHUTTLE COCK
Tory MP Mark Garnier wrote that he was outraged by the coverage of Angela Rayner's legs – but omitted to mention his own historical sexist failings.
BLUE NORMAL
An email from Priti Patel to those on Tory mailing lists trumpeted recent police recruitment. But numbers of officers are still well short of the pre-2010 total.
CALLED TO ORDURE
Waffle and amnesia from a top civil servant over who had authorised the airlift from Kabul of Pen Farthing and his dogs left MPs frustrated yet again.
HOUSING NEWS
Even "Thatcher-worshipping, home-ownership fetishising" Tories want more social housing, says Michael Gove – following a steady shift in Tory rhetoric.
FRAUD POPULAR
Fraud against taxpayers is rising to scores of billions of pounds thanks to the pandemic, and government promises to tackle it have little credence.
CREDIT NOTES
The Department for Work & Pensions has been forced to reveal that about a million disabled people will be worse off as a result of universal credit.
IN ARMS WAY
The revolving door between the UK armed forces and the arms trade is still spinning, the latest tally of civil servants taking the corporate shilling reveals.
TRIAL ERRORS
Ten years after Julian Assange argued that Swedish sex assault charges against him would lead to his deportation to the US, he is close to being proved right.
TUC NEWS
Tim Roache, who in 2020 quit as general secretary of the GMB trade union on "health" grounds, seems to be trying to rehabilitate himself in the public eye.