No 10's flat denials
Downing Street donations , Issue 1563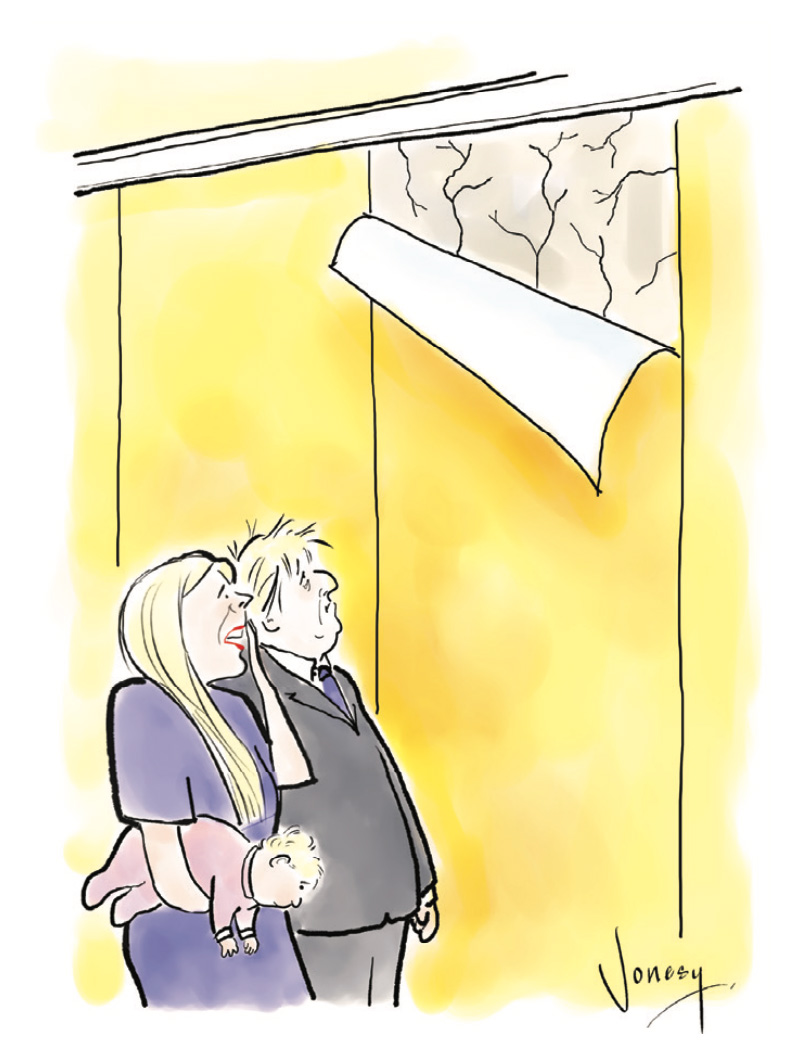 WHEN the Daily Mail first reported the Downing Street refurbishment last February, the Cabinet Office categorically denied that Boris Johnson had taken any money from outside donors. Like many claims from his administration this turned out to be an inverted pyramid of piffle.
Thanks to last week's Electoral Commission probe we now know a lot more about the sequence of events. The commission fined the Conservatives £17,800 for their "lack of regard for the law": small beer for a refurb which has so far cost at least £140,000 to transform the prime ministerial penthouse into party central.
Johnson had the wheeze of commissioning a non-charitable trust to act as a vessel for secret cash donations for the flat. The snag was that at least two sets of legal advice seen by the Cabinet Office poured scorn on the idea. Not to be deterred, on 10 July 2020 the PM appointed millionaire Tory donor Lord Brownlow as "Chair of the Trust". But the trust never existed.
Imaginary trust
The importance of that legal advice has been largely overlooked, yet it has a direct bearing on whether Johnson and Brownlow thought their actions were lawful at the time. Johnson is holding to the precarious line that he asked Brownlow for more cash as "chair" of the imaginary trust without knowing that the peer was also the only donor.
Media attention has focused on the WhatsApp message from the PM to Brownlow revealed by the commission last week, but a more significant line of inquiry may well be the legal advice itself. There were at least two sets seen by No 10 and according to Lord Geidt, the adviser on ministerial standards, they "raised doubts" about the trust as early as June 2020 – before Brownlow was even "appointed". The Cabinet Office, which has spent much of the year stonewalling an Eye contributor's FoI requests for that advice, is still refusing to reveal anything at all because of the need to keep the advice confidential – even though Lord Geidt's report has already undermined that excuse by alluding to some of its legal conclusions.
Cash-strapped PM
The commission may have concluded its work but this subject is far from closed. One of the most baffling questions is how the perennially cash-strapped PM, who was too broke to stump up £52,000 in June 2020, was suddenly so flush with cash that he paid Lulu Lytle £112,000 in March 2021, within a fortnight of the first Daily Mail article – when his register of members' interests and ministerial list of interests didn't declare any cash windfalls or loans during that time.
More top stories in the latest issue:
MONUMENTAL FOLLY
Times columnist Clare Foges bemoans those who enabled the arrogant PM's rise to power – but what of her own role in one of his biggest vanity projects?
PANDEMIC UPDATE
MD on some sudden desperate pre-Christmas measures – and Boris Johnson's most impressive volte-face to date.
CASH INJECTIONS
Having earned multi-billions from their vaccines, pharma giants Pfizer and Moderna are giving precious little of their riches back to taxpayers.
BRUSSELS SPROUTS
Surplus vaccines in the developed world are giving the EU, UK and US a golden opportunity to artificially bump up their development aid statistics.