Second degree burns
Paramedic training , Issue 1554
FROM September, all new paramedics need a BSc in paramedic science – yet mature students seeking to qualify for the role in England face being entirely self-funded, paying full fees without access to student loans or NHS grants, if they have already completed a degree.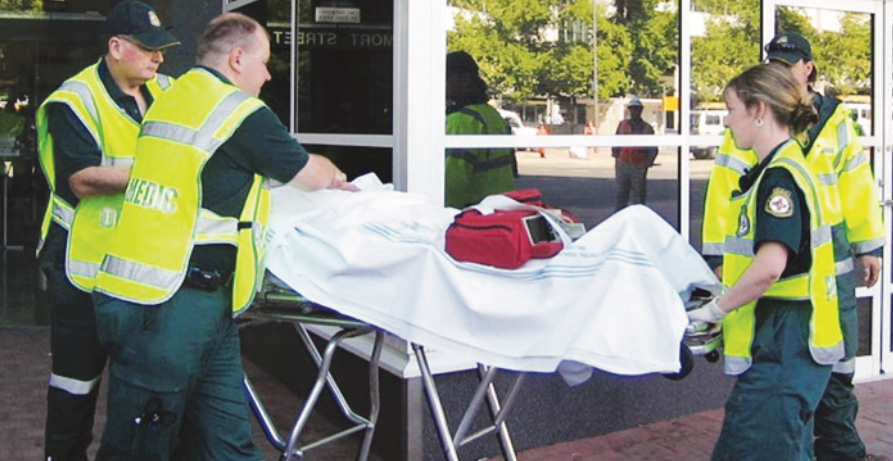 The College of Paramedics (CoP) wants the newly compulsory course to be treated like other health-professional degree courses, such as nursing, midwifery and radiography, so the NHS doesn't miss out on the many young people who choose to train for the career after doing an undergraduate degree.
The qualification to become a paramedic used to be a non-degree diploma, but the course became a degree in 2018 and will be essential for the job from next month.
Stumbling block
Many other professional qualifications for health roles are exempted from the rule, which bars people from getting support from Student Finance England for a second degree at the same level. Being ineligible for a student loan means paramedic students also face not being allowed to apply for a £5,000 training grant being offered by the NHS Business Services Authority.
According to the government's list for skilled worker visas, there is a shortage of paramedics across the UK. Various ambulance trusts have warned that they struggle to fill vacancies, and London Ambulance Service recently launched a scheme to encourage employees in other roles to study for paramedic degrees in a bid to tackle its own shortage. Yet the CoP warns that requiring students to self-fund the £27,750 fees makes the course "extremely inaccessible".
Canterbury tale
Bethany Willis is a former volunteer first-aider with St John Ambulance who, following graduation from her first degree, spent five years as cabin crew with British Airways. After redundancy, she won a place last year to study paramedic science at Canterbury Christ Church University and is now at the end of her first year.
She has been out saving lives on placement with South East Coast Ambulance Service, while also working shifts at a supermarket to help support herself. Having recently discovered that her first-year funding was awarded in error and has now been withdrawn, her parents have launched a GoFundMe page to raise money for her to continue her studies.
Her father Terry said: "We think it is ludicrous that the NHS are losing out on some highly skilled people who could add considerable value to the paramedic profession, all because of the lack of funding."
PS: In Scotland, the Pay Student Paramedics campaign celebrated last month, after the Scottish government announced that a £10,000 paramedic bursary would be available to those on a full-time paramedic science degree at a Scottish university, even if they have studied before.
More top stories in the latest issue:
PREMIUM CONNED
No-win no-fee litigants may have been paying high premiums for "after the event" insurance without knowledge of law firms' kickbacks to set up policies.
WONG HEADED
A gang who wrongly believed they were rescuing a young child from a satanic cult in Anglesey have been convicted of conspiring to kidnap the child.
A LOUSY JOB
Campaigners doubt the Scottish government's review of how fish farms are regulated will change any more than previous recommendations and reports did.
TIRED BRIGADE
The Fire Brigades Union faces questions about the number of senior staff who have been manoeuvred out of their roles and paid hush money.
ABSENT CARE
Durham Constabulary has been condemned over its treatment of a young mentally ill man who died while being detained in a police station in 2019.
HEDLEY SINS
A charity for disabled people is being investigated over failings leading to the closure of both of its homes for young people with complex disabilities.
DOCTOR'S ORDERS
The University of Huddersfield is refusing to reinstate an accountancy lecturer despite a tribunal ruling that he was sacked unfairly for not gaining a doctorate.