Prime Minister's Questions
Live on Fakebook, Issue 1536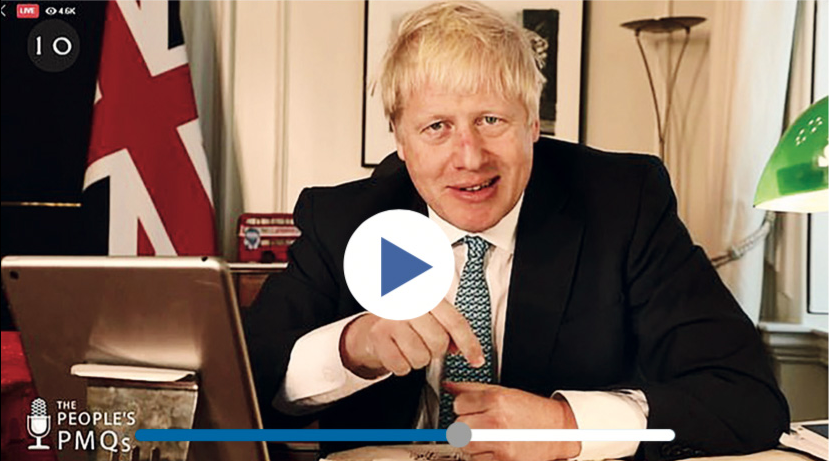 What ho, ho, ho, folks!
'Tis the season to be jolly grateful I'm Prime Minister. Because yes, Bozza has saved Christmas! It's going to be Happy Christmas, not Crappy Christmas!
Because yours truly has come up with a plan. It's a mini-Christmas. It's five days of festive merriment. It's the Yule of Five! And best of all, I've followed the science. All the top boffins have got their eggheads together and told me that the good old British public are going to do whatever they want anyway. So we might as well just let them and pretend that it was our idea all along.
So, you can have three households of any size in your dining room or in your kitchen anywhere in the country, but not on sequential days, ie fifteen households all together, which would be silly, and you have to keep all the windows on your advent calendar open unless you're in a care home, where no family member is allowed more than three separate viruses – is this right, Prof?
Professor Doom: No.