Prime Minister's Questions
Live on Fakebook, Issue 1534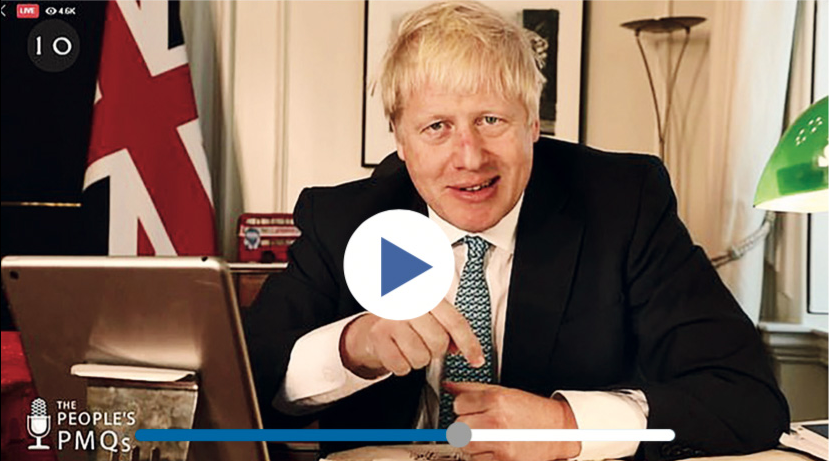 Boris: Sorry, I'm a bit late everyone, just the two and a half hours, I've come hotfoot from a very important Quad meeting and I had to get here pronto before any of the others leaked it all. And we have made a crucial decision: to make an announcement before Strictly. We followed the science, looked at the data and what was clear is that the national priority must be to save Strictly – and not let it be overwhelmed by any announcements.
Cummings (off): Get on with it you idiot, Claudia is doing her fringe!
Boris : Yes, right, gotcha. Put on Statesmanlike Serious Face and look earnestly down the camera lens… Now, you know I said last time that the one thing that was never ever ever going to happen, cross my heart and hope to die, was a National Lockdown? Well, there's been a slight change of plan. As of Thursday there's going to be a National Lockdown.
So without further ado I'd like to introduce the Boffins, Professors Doomster and Gloomster, who will present a whole series of incomprehensible graphs in the hope that you will switch off and forget that I have done a massive u-turn. Or rather a massive flu-turn. Sorry, no time for jokes – apart from these two.