The gift of the Gibb
GB News , Issue 1530
SO. Hello then GB News, the channel that quietly acquired a broadcast licence from Ofcom in January but chose to announce itself at the height of the silly season as a "an antidote to the 'woke, wet' BBC".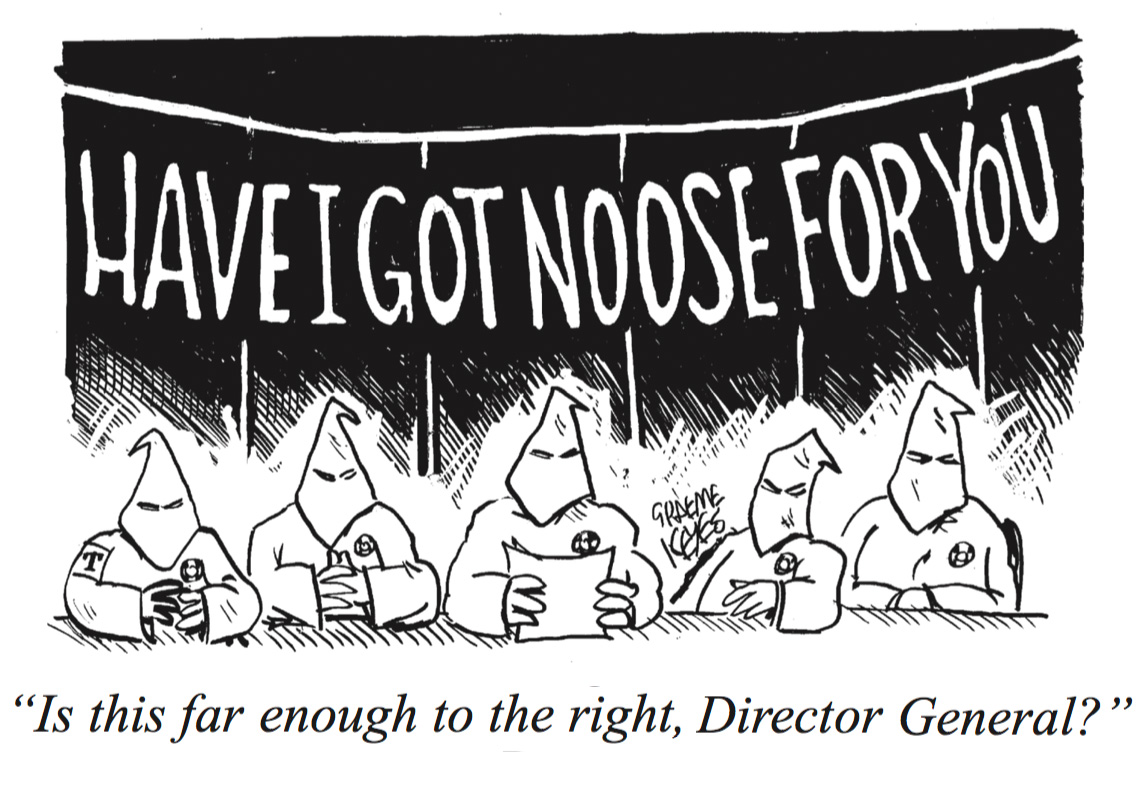 Fronted by Sir Robbie Gibb, the former BBC politics exec who went on to make such a success of Theresa May's public image as her communications director in Downing Street, the putative channel is jointly owned by Andrew Cole and Mark Schneider, current and former directors respectively of Virgin Media owner Liberty Global. The Mail on Sunday splash revealing its existence hinted that the company's largest shareholder, "Cable Cowboy" John Malone, is also involved.
Costly business
Malone is a man with very deep pockets – worth $5.8bn, according to this year's Forbes billionaires list – and those are something any news channel needs. The BBC spent £53m on its News Channel last year, while the yearly budget agreed for Sky News at the time of the aborted Rupert Murdoch takeover bid was £100m, and the channel has always run at a spectacular loss.
The last UK rolling news service to launch, the ITV News Channel, had a much lower budget, but the broadcaster still scrapped it in 2005 after concluding it was not commercially viable. And both BBC and ITV services benefited from the programme-sharing and cross-promotional opportunities afforded by their mass audience public-service channels.
As for Fox News, the US channel loathed by liberals, it scored such minuscule ratings on this side of the Atlantic that Murdoch scrapped its UK broadcasts in 2017 for not being in his "commercial interests". And in the past decade no fewer than 34 "hyper-local" TV stations, carrying the sort of neighbourhood news opinion polls said viewers craved, have crashed and burned (Eyes passim).
Still, you can do things quite cheaply if you just fill a lot of time with talking heads, and in the UK there's no shortage of pundits eager to speak their brains. Sources close to Gibb have, however, been spinning GB News as "quality journalism" which "will deliver the facts, not opinion dressed up as news", and the man himself has recently attacked ITV's Robert Peston and the BBC's Lewis Goodall for expressing opinions even off-air – which suggests a Fox-style shoutfest is not what he has in mind.
Balancing act
The Ofcom broadcasting code's requirements for "due impartiality on matters of political controversy" would in any case require exactly the same sort of stopwatch-wielding balancing act that the BBC already clumsily attempts: for every Tom Harwood an Ash Sarkar, for every Nigel Farage a Jess Phillips, and for every Toby Young an old sock with googly eyes on it.
Far easier to go down the route Murdoch and Rebekah Brooks are reported to be taking and set up an online operation free of such restrictions. News UK is talking it up as a "TV version of TalkRadio", presumably having noticed the surprising number of people willing to watch videos of the shock-jock station's studio even if it means having to see Dan Wootton. But here, too, the precedents are not great. Telegraph TV fizzled only briefly, and 18 Doughty Street, billed as "Britain's first internet-based TV station", died a death after only a year in 2007.
The most recent attempt at a right-wing network, Reasoned UK (Eye 1523), managed just over a month releasing videos on YouTube before it put an end to the career of historian David Starkey thanks to presenter Darren Grimes not realising you were supposed to listen to the answers as well as your own voice.
PS: If nothing else GB News does at least explain the strange phenomenon we noted in our last issue, Kelvin MacKenzie's A Spokesman Said TV, now revealed in a series of fawning tweets to be his audition tape. But he may not be the ratings dynamite Gibb is after: his 2 September video demanding that new BBC boss Tim Davie "defund the leftie comics" who appear on rather more popular channels received a grand total of 32 likes last week.
More stories in the latest issue: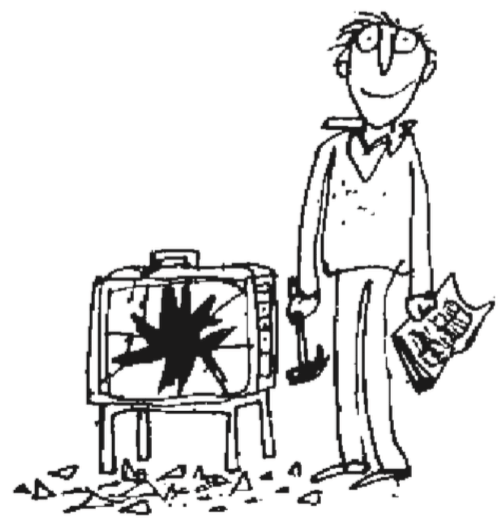 NEW SHERIFF IN TOWN
Tim Davie wasted no time stamping his authority on the BBC, trimming its executive committee and leaving top exec James Purnell out in the cold.
ENEMIES WITHIN
As with former directors-general, Tim Davie may find he is more at risk from enemies in Broadcasting House than from those in Downing Street.
DYER STRAITS
Danny Dyer's new podcast series is being made by BBC Studios but will not be available to listeners on BBC Sounds – instead it will be exclusively on Spotify.
BLESSED INDIES
Among the small indie production companies chosen for support from a C4 scheme to promote creative diversity are some very established names.
A FISHY TALE
Documentary film Coup 53 has earned rave reviews – but it centres on a false claim about Granada TV's 1985 series for Channel 4, End of Empire.
POLL DANCE
Nick Clegg admits Facebook has "a big responsibility" to deter misinformation that influences elections, but the platform doesn't know how bad the problem is.
PLUS: Dumb Britain, Ad Nauseam, Anti-Social Media, Malgorithms & more.