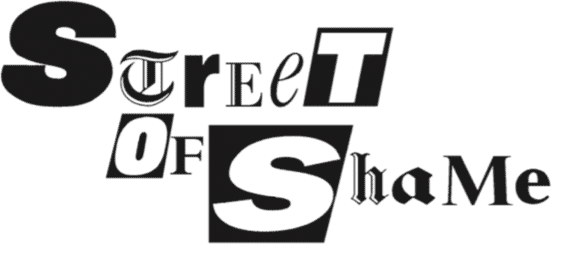 A real Sun downer
Harry & Megan , Issue 1525
FEAR and loathing on the editorial floor at the Sun may be about to spill into public view, as ITV News tries to stand up allegations that the paper has fallen back into bad habits in making payments to the partners of public officials for information about the royal family.
The claims – first outlined on the tabloid-bashing Byline Investigates website and hotly denied by News UK – relate to stories about Harry and Meghan penned by the paper's executive editor, Dan Wootton.
On 6 June, Byline, citing whistleblower information and a "letter before action" sent by the Duke of Sussex, claimed the Sun paid £4,000 in the summer of 2019 to the partner of one of William and Kate's employees (who denies any wrongdoing) in return for stories about H&M which appeared under Wootton's byline. The partner in question is himself a freelance publicist, so it wouldn't be unusual for him to have dealings with Wootton – but Byline added the intriguing detail that "the payments appear to have been identified by way of an internal News UK accounting code".
'Egomaniac'
In recent weeks a number of current and former Sun staff have been approached by Chris Ship, the royal editor at ITV News, who is not only trying to follow up the story but also openly claiming he is being helped to do so by the paper's former royal correspondent, Emily Andrews.
Over the past two years the Eye chronicled Wootton's attempt to muscle in on Andrews' official beat, and she finally left the Sun for the Mail on Sunday earlier this year. What intrigues Sun hacks who have been contacted, however, is that only the most senior members of editorial staff – well above Andrews' level – have access to the payment system, which was tightened up considerably as a result of the series of criminal prosecutions of journalists on the paper between 2012 and 2016.
Wootton has certainly rubbed several of his colleagues up the wrong way over the years – he was denounced by editorial director Steve Kennedy at Andrews' leaving party in February as an "egomaniac cunt" – and he told Byline he was "the victim of misinformation fed in a calculated and malicious way". But it would surely be career suicide for anyone within the Baby Shard to leak commercially sensitive info to such ardent anti-press campaigners as Byline or H&M themselves.
'Dogs of war'
Wootton has told colleagues he has identified his key suspect, and is this week planning to relay his suspicions to News UK top brass David Dinsmore and Rebekah Brooks, bypassing Sun editor Victoria Newton. If a culprit is identified, they could of course defend themselves by pointing out they were merely doing the same as the company's own management and standards committee in 2011, when it desperately tried to divert police attention away from dodgy behaviour by the company's senior executives by grassing up dozens of more junior staff (Eyes passim).
The Eye's own royal correspondent, Flunkey, comments: "Any source that close to the royal action could have got a lot more out of the Sun – £4,000 seems a bit paltry, even these days when the cheques aren't so generous. Staff contracts are strict and the consequences of breaking confidentiality fairly draconian. The cheque would need to be large given that H&M would let slip the dogs of war – £4,000 certainly wouldn't cut it!"
More top stories in the latest issue:
TRUCE WILL OUT
Richard Desmond no longer owns a rival tabloid in which to drag up Lord Rothermere's illegitimate son…so the Mail ends a 20-year truce and puts the boot into the porn baron-turned property tycoon.
LAUNCH PADDING
Stig Abell, launch editor of Times Radio, plugs away in the Sunday Times – and is himself promoted to be overlord of the new station and TalkRadio.
SALES FIGURES
On the day the Mail crows about being "Britain's biggest selling paper", Lord Rothermere sells more than 50,000 shares in parent company DMGT.
OUT OF REACH?
With Mirror, Express and Daily Star signage being stripped out of Canary Wharf, Reach hacks wonder it they'll ever be going back to the office.
INDY-FENSIBLE
The Independent backs the sacking of MP Rebecca Long-Bailey for sharing an anti-Semitic conspiracy theory – but fails to say that it "retransmitted" it first.
PAYBACK TIME?
Red faces at the Public Interest News Foundation after it gives grant funding to a controversial Islamist website, which may be asked to hand the money back.
IDENTITY KIT
Sir Herbert Gussett will be choking on his cornflakes if Telegraph hacks follow the advice of the paper's "Diversity, Inclusion and Belonging" department.