Rotten to the core group
C of E safeguarding , Issue 1527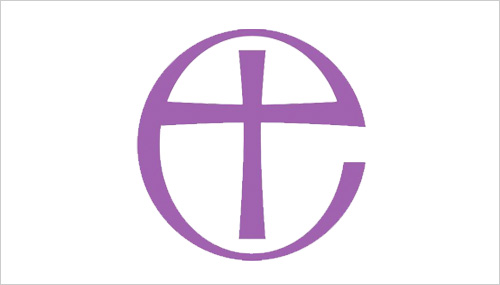 CHURCH of England guidelines say that if complaints about sexual abuse, or safeguarding failures in the way such complaints are treated, are made against a member of the clergy, the local bishop should immediately form a local "core group" to consider the claim. If the accusation is against a bishop or a dean, the core group is formed at a national level.
One might expect such allegations against bishops to be pretty rare – so members of the General Synod were aghast to learn in July that there are currently no fewer than 27 active national core groups.
Given that the C of E has only 40 dioceses, with a dean and a couple of bishops in each, it appears that a huge proportion of the church's most senior leaders are under investigation for safeguarding failings. We are not allowed to know who is on the list, but it includes the Bishop of Lincoln, who has been suspended for more than a year, and the Bishop of Oxford, who remains in post even though he has been the subject of a core group since taking office four years ago.
Alleged safeguarding failures
Those who are under investigation have no right to attend the core group, or to be represented at it. In fact, they have no right to know that it exists, or who sits on it, or when it meets, or what they are alleged to have done wrong. Even William Nye, the secretary-general of the Archbishop's Council, widely regarded as the Sir Humphrey Appleby of the Church of England, may not be aware that he is currently under investigation over allegations of safeguarding failures.
The decision as to who gets a core group and who doesn't seems arbitrary at best. Last month, an allegation was made against former archbishop George Carey in connection with serial abuser John Smyth QC. A core group was formed, even though the 84-year-old Carey couldn't recall ever having met Smyth.
Yet there is no core group investigating the Bishop of Guildford or the Dean of Windsor, even though they both knew about Smyth's abuses long before Carey. Nor is it clear why some investigations (such as Carey's) are briefed to the press, while others (such as those into current archbishops Cottrell and Welby) are not.
The bishop officially responsible for "safeguarding the church's reputation", Jonathan Gibbs, admitted to General Synod that there is no system to exclude vexatious or groundless complaints, no conflict-of-interest policy on core group membership, no right of representation, and no way to appeal the process or decisions. He conceded that core groups have a bad name. The solution? Henceforth they will be rebranded as "safeguarding planning groups".
Defenestrate the dean
Whatever the name, there's little sign much else will change. As reported in Eye 1525, the "wily Censors" who dominate the governing body of Christ Church, Oxford, are currently using the system in their latest attempt to defenestrate the dean, Martyn Percy. After a high court judge dismissed their complaints against Percy, they turned instead to the C of E's provincial safeguarding adviser, Tony Clarke. The lack of actual safeguarding complainants against Percy didn't prevent Clarke immediately setting up a core group which included two of the college Censors but no representative of the dean.
Following our report, the church acknowledged a perceived conflict of interest in having the Censors on the core group, and they were removed. However, the director of safeguarding announced that the investigation would continue, because she felt sure the group would have reached the same verdict even if it hadn't been biased. The group's independent chair, Peter Hay, has also been relieved of his duties and replaced by an insider, Zena Marshall, the church's deputy director of safeguarding.
Six months after the core group was created, the dean has yet to be formally told who is accusing him of what – and the Church of England has yet to explain why the office politics of an Oxford college is any of its business.
More top stories in the latest issue:
SHAKY SHAKE-UP
Details released by the Cabinet Office reveal the ominous extent of the influence of US management consultancy firm McKinsey across Whitehall.
REPRESSION PAYS
While the government is busy barring Huawei from developing the UK's 5G networks, a raft of British-made defence technology is being exported to China.
DOUBLE TROUBLE
Sussex Health Care faces an inquiry into allegations of abuse at another of its care homes, where staff are suspected of ill-treating 12 residents.
PRIVATE IN PARTS
Government auditors say key decisions about the Forestry Commission's holiday cabins business were made without proper oversight from ministers.
SUITE TALK
Britain's reliance on toxic fire-retardant chemicals in soft furnishings looks set to continue, as government lines up industry figures to guide reform.
POSTAL REORDER
New material submitted to the Criminal Cases Review Commission suggests that a postmaster may have been wrongly jailed for the murder of his wife.
NERVOUS WAIT
A hospital watchdog is under fire for failing to launch a review into the deaths of patients of a neurologist who wrongly diagnosed hundreds of people.