Bonus balls
Postmasters, Issue 1508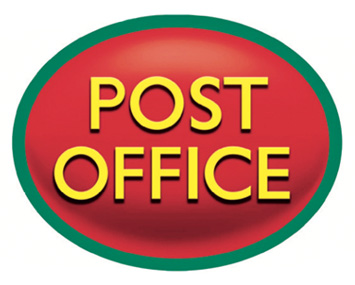 EVEN by the recent terrible standards of Britain's boardrooms, the last year has been a shocker for the directors of the taxpayer-owned Post Office. But have they paid for it personally? Of course not.
Back in March a group of sub-postmasters who claim they lost their jobs, livelihoods and sometimes liberty on faulty computer evidence showing shortfalls at their branches (Eyes passim ad nauseam) won a major victory in the first round of their litigation against the Post Office. A high court judge found it had behaved "with impunity and oppressively" towards the sub-postmasters, and had presented misleading evidence "slanted more towards public relations consumption than factual accuracy".
Exacted a heavy price
Further trials will determine if and how much the 550 sub-postmasters will be compensated; but the Post Office's approach over several years, denying problems that it knew did exist, has already exacted a heavy price. Accounts recently published for 2018/19 show that costs of £20m plunged the Post Office into a pre-tax trading loss (though by categorising the costs as "exceptional" and excluding non-cash items, it still managed to claim rising year-on-year profits). Even the Post Office's sleepy board couldn't fail to take account of the unfolding disaster. So the remuneration committee, chaired by former DHL and TNT boss Ken McCall, "exercised its discretion" and reduced the "short-term incentive payment" bonuses paid to chief executive Paula Vennells and finance director Alisdair Cameron by 20 percent – or around £36,000 and £29,000 respectively – "taking into account the ongoing postmaster group litigation and its impact on the business". At the same time, however, the pair saw their other type of bonus, a so-called "long-term incentive payment", er, rise by £50,000 and £35,000 respectively! In Vennells' case, the £245,000 received under this heading was worth 96 percent of her salary, against a maximum payable of 98 percent, taking her total haul for the year to £718,000, while Cameron's full wad rose slightly to £599,000. Ironically, the harm to the Post Office from the appallingly managed sub-postmaster scandal will be very long term.
Conflict of interest
By way of reassurance, the Post Office points out that "advice on matters related to executive remuneration was primarily obtained from PricewaterhouseCoopers LLP" – at a cost of £110,000 in the last and previous years. As PwC is also the auditor selected by the directors in 2018, this presents the same conflict of interest PwC had at Thomas Cook and for which it was hauled over the coals by MPs last week. So if the directors responsible for the sub-postmasters shambles aren't paying for it, who is? Er, the sub-postmasters. While it was trebles all round again in the boardroom, their income fell once more, by £6m to £365m. This follows reductions totaling £44m in the previous two years (even though they are contributing to higher Post Office turnover), reflecting cuts to the fees they receive for the services they provide. Paula Vennells left the Post Office, suitably gonged, in April. But the trials continued. A second one, covering the operation of the Horizon IT system, quickly unearthed multiple errors (see Eye 1493) that Vennells & Co had always insisted were impossible. Judgment is expected on this case soon – but even that won't be the end of the matter. The Post Office has so far played hard ball, even unsuccessfully seeking to have the judge presiding over the cases, Mr Justice Fraser, removed for alleged bias. Contrary to its view of the costs so far as "exceptional", they are likely to persist for some years yet.
Trashed in the courts
So it is not a great time to have a half-hearted chairman. The Post Office's accounts show that in a tumultuous 2018/19, Tim "Prince of Darkness" Parker, cut his time commitment by… 75 percent. This was the period in which his organisation's integrity was being trashed in the courts and it was also seeking a new chief executive. So why the loss of interest from the private equity veteran and chair of the National Trust and the Samsonite luggage company, who in April 2018 took yet another top job chairing the HM Courts and Tribunals Service? A Post Office spokeswoman told the Eye that Parker "devote(s) such time as is necessary for the proper performance of the role…" With the organisation taking a pasting in the very courtrooms he oversees, and its senior executives in need of serious scrutiny and oversight, this might be expected to be somewhat more rather than less than in the past.
More top stories in the latest issue:
CRAPTO-CURRENCY
Regulators and law-enforcement have looked the other way over the OneCoin fake cyptocurrency scam.
PATENTLY WRONG
?Scientist who invented a pioneering blood sugar testing technology defeats Unilever's legal shenanigans and is awarded £2m by the court.
NOISY NEIGHBOURS
London City Airport's noise strategy for expansion relies on planes getting quieter and airlines replacing their current fleets.
FUEL'S ERRAND
No sign of an international agreement on how to cut greenhouse gas emissions from shipping.
PEACOCK-UP
Mining multinational Vedanta is given a corporate governance gong despite legal action over river contamination in Zambia.
RANK FAILURE
Direct-entry at superintendent rank is quietly abandoned by police after bringing in very few recruits.
LOST FAITH
Serious care failures "probably" contributed to the death of a mentally ill student veterinary nurse at Greater Manchester's Atherleigh Park hospital, a coroner concluded.
FAIL TO THRIVE
Investigation into an Academy trust's finances finds poor oversight, poor procurement, questionable recruitment and fancy booze hampers.