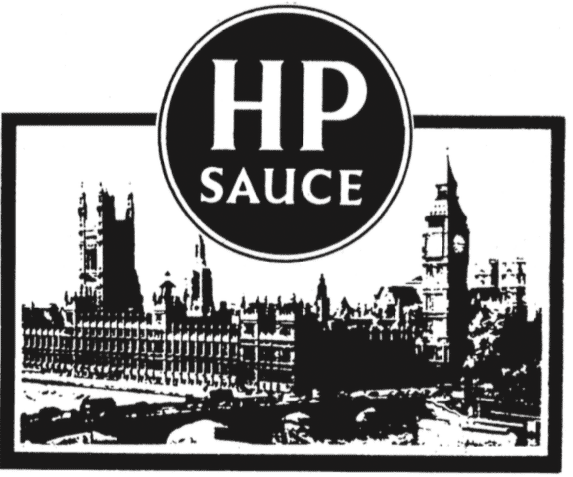 Labour's Red Flags
Candidate selection, Issue 1518
It's a good thing that Sir Keir Starmer is an eminent lawyer because Jeremy Corbyn is bequeathing his likely successor a Labour party that will be bombarded with lawsuits.
The allegedly "Stalinist" tactics Corbyn's supporters used to ensure that their comrades received safe Labour seats could yet cost the party dear.
In the autumn of 2019, to take the latest case, Jas Athwal, the leader of Redbridge Council, seemed set to become Labour's candidate for the safe London seat of Ilford South. True Sam Tarry, a Corbyn supporter was backed by Momentum. But Athwal was the favourite, until Labour announced it had received "extremely serious allegations" and suspended him.
Local Labour members were outraged. Wes Streeting, the Labour MP for Ilford North, said "suspension of the local frontrunner just 15 hours before the vote is politically motivated and biased in order to stitch up the selection". Labour insisted it was behaving properly, and perhaps unsurprisingly Sam Tarry decided that suspending his rival and guaranteeing his victory was "absolutely the right thing to do"
Career left in ruins
Athwal's reputation had been trashed and career left in ruins. Labour revealed he had been referred to its "Sexual Harassment Panel" as if he were an East London Harvey Weinstein. And then nothing until Athwal and his lawyers at Mishcon de Reya began to dig.
Labour has not named the complainant or said anything about the case. But Athwal had no difficulty identifying him as former councillor Aziz Chowdhury. In 2014 Chowdhury accused Athwal of corruption, then admitted the charge was false, and later denied any knowledge of making the accusation. When Chowdhury failed a selection interview for councillors in 2017 he threatened to sue Labour unless it changed its mind. Alternatively he would accept a £20,000 payment. In 2018 he accused Roy Emmett ,a Redbridge councillor, of bullying him, an allegation that was again dismissed.
In short Mishcon alleged Labour had believed a "known serial, vexatious accuser, who has an axe to grind against our client". To make matters worse, Mischon alleged three members of the panel that suspended Athwal, were "friends or supporters of Sam Tarry". One was Momentum's Jon Lansman, who was also involved in bringing down Sally Gimson, the Labour candidate is Bassetlaw (see Eyes passim) to clear the way for a Unite-backed nominee.
Well worth investigating
If it truly believed Athwal were a sex pest, why hadn't Labour reported him to the police or Redbridge Council? Why, indeed had Labour not moved speedily to decide if the complaints were in fact true. Labour said that it was "taking steps to progress the case" and claimed that Lansman would not have known he was doing Tarry a favour because the case had been 'anonymised" It's main concern, inevitably, was to warn Athwal not to tell the press that the machinations in Ilford were well worth investigating. "The disclosure of confidential information relating to the Party is in itself conduct considered prejudicial to the Party contrary to Rule 2.1.8 of the Rulebook," it intoned in true Stalinist style.
Despite it being more than five months since he was suspended, nothing has been settled. It's almost as if Labour was looking for an excuse to remove a politician who wasn't in the leader's faction, and now doesn't want to talk about it. Athwal is now threatening to go to court. If he does, he will join the former Labour staffers who alleged the party libelled them when they blew the whistle on anti-Semitism, and Panorama's John Ware who claims Labour libelled him too.
Keir Starmer won the Legal Aid Barrister of the Year award in 2008. Labour is about to find out whether he deserved it.
More top stories in the latest issue:
LOCUM COMMOTION
No help in the budget for locum doctors and nurses badly affected by tax reforms.
BARON OUTLOOK
The Department of Health's newest junior minister is a hereditary peer who ran a PR company that launched campaigns to boost privatisation of the NHS.
HOUSE OF CAIN
After months of bullying and blackballing, government communications chiefs are now pleading with senior journalists not to take their criticisms to Twitter.
THE RULING CLASS
There's a marked difference in hygiene standards between the state-of-the-art International Arbitration Centre and ordinary courts and tribunals.
GOLD SOVEREIGNTY
Raffling a signed copy of the European Union (Withdrawal Agreement) Act 2020 is an acceptable use of parliamentary business, says the parliamentary standards commissioner.
BRUSSELS SPROUTS
The migration crisis rears its ugly head again as Greece seeks to upgrade border controls to the "maximum deterrent" level.