A busted flush
Green Eye , Issue 1558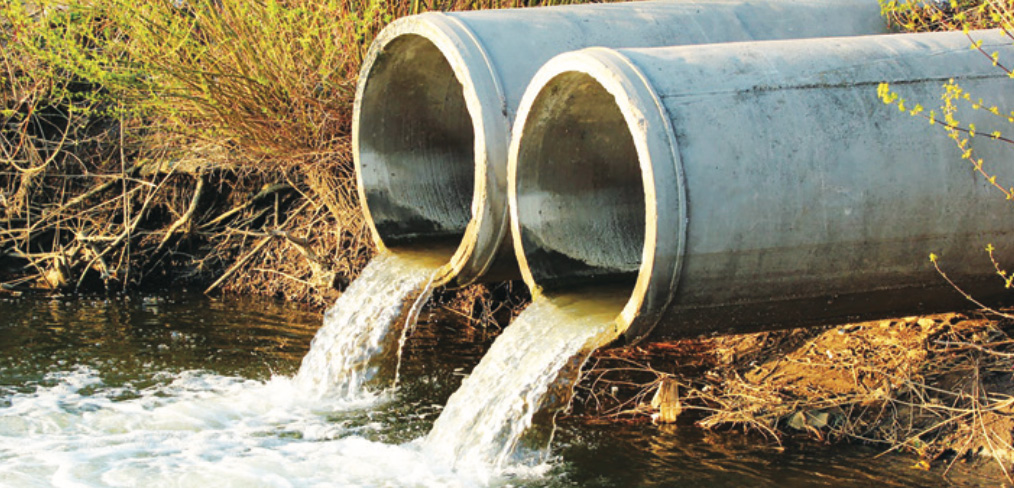 WITH concerns over looming shortages of sewage treatment chemicals, the overstretched Environment Agency (EA) issued guidance last month, telling water companies that if they ran out they could break their permit conditions over discharging effluent, without fear of enforcement action.
The agency published a regulatory position statement, "Supply chain failure RPS B2", saying that if wastewater treatment sites can't get hold of chemicals because of "the UK's new relationship with the EU", coronavirus or other supply chain failures such as treatment chemical suppliers going bust, they can simply get written permission from the EA to discharge without using the treatment.
Untreated sewage
Following a legal challenge from campaigners pointing out that the EA can't simply decide for itself that illegally dumping untreated sewage is now legal, the agency slightly backtracked, promising to alter RPS B2 to include a note that it doesn't change companies' legal obligations and only "allows for a relaxation of enforcement response" if and when discharges of incompletely treated sewage do happen.
Southern Water received a record £90m fine in the summer for deliberately dumping raw sewage into the sea in thousands of incidents between 2010 and 2015.
A statement from industry body Water UK revealed that there was disruption to the supply of ferric sulphate because of the HGV driver shortage – with plenty available in the UK to buy, but difficulty getting it delivered to treatment plants. Ferric sulphate is used at more than 600 of England's wastewater treatment sites to remove phosphorus, which can have a devastating effect on river life if discharged along with wastewater.
Extra pollution
RPS B2 also uncovered the fact that the EA is encouraging water companies to prioritise treating water for release into England's cleanest rivers, those already rated good or "category C", saying it needs to ensure that the most sensitive sites are protected. But that means any extra pollution is heading for rivers that are already struggling.
Fish Legal, a not-for-profit campaigning law firm funded by the Anglers' Trust, has obtained and published the risk assessment list of watercourses considered to fall into "category A" by water companies and thus at most risk of having incompletely treated sewage dumped in them. This lengthy list includes everything from brooks and streams to several major rivers and the English Channel.
"It is a revelation that these rivers are considered to be less important and Fish Legal are encouraging its members to continue to take action if their river is being deprioritised for environmental protection," said a spokesperson
More top stories in the latest issue:
HOUSES OF ILL REPUTE
One trend to emerge from the Pandora Papers leak was the continued openness of the UK property market to dirty money from the poorest parts of the world.
SALE OF THE SENTRY
The gap left by the retirement of the Royal Air Force's remaining fleet of three airborne early warning and control aircraft puts British forces at risk.
FAKES NEWS
A company run by former police officers is racking up lucrative private prosecutions – and not always to the delight of the judiciary.
COURTS SHORT
Questions are being asked about why the courts service can't take similar steps to the police to ensure the quality of interpreting in court proceedings.
CORNISH PATSIES
Small print in job adverts for academic positions at Falmouth University shows the use of a subsidiary company to avoid the sector-wide pension scheme.
NOBLE ROT
A battle over student housing in Sheffield has united renters and landlords against the freeholder and manager of the properties.
PURPLE PRO
The Federation of Private Residents' Associations, the "voice of leaseholders", dug a hole for itself by appointing Roger Southam as an "honorary consultant".
DRAMATIC LICENCE
The Scottish Environment Protection Agency says it will grant a licence for a trout farm next to a Highlands village, to the dismay of locals and campaigners.
ILL MET…
A senior officer in the Met's "professionalism" department wants to rebuild public confidence – but she has her own history of flawed investigation.