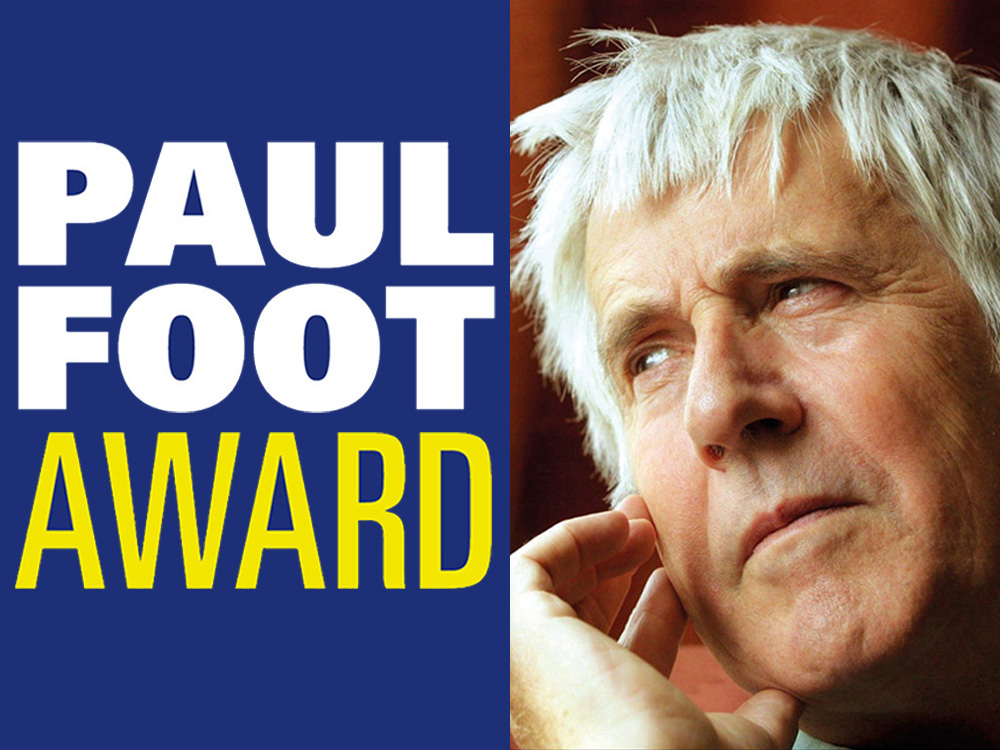 The Paul Foot Award 2022
And the winner is...
The Private Eye Paul Foot Award for Investigative and Campaigning Journalism 2022 has been awarded to HANNAH AL-OTHMAN AND DAVID COLLINS, THE SUNDAY TIMES for their entry on The Murder of Agnes Wanjiru.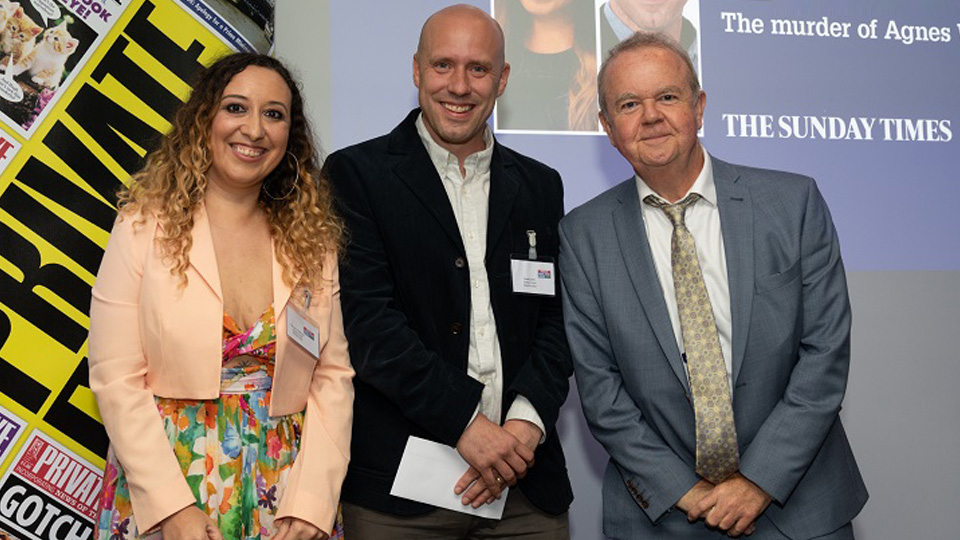 The Sunday Times' Hannah Al-Othman and David Collins' winning investigation painstakingly uncovered the story of the murder of Kenyan sex worker Agnes Wanjiru, revealing a disturbing culture of misogyny, secrecy, and impunity in the British army.
Richard Brooks and Nick Wallis were also presented with a special award on the night for their Private Eye Special Report on the Post Office scandal, which exposed one of the most widespread miscarriages of justice on record in the UK, appalling treatment of hundreds of working people and a web of deceit that stretched to the top of an historic British institution. The Special Report 'Justice Lost in the Post' by Richard Brooks and Nick Wallis is free to download from the Private Eye website here.
This year saw the return of an in-person awards ceremony, after two years of holding the event online due to the Covid-19 pandemic, and was hosted at BAFTA by editor Ian Hislop.
The previous two Paul Foot Award winners from 2020 and 2021 were both presented with their awards in person on the night. The 2020 winner was Alexandra Heal, who took home the award for her campaign 'Nowhere to Turn' which revealed how police forces close ranks when a domestic abuse complaint is made against one of their officers, leaving vulnerable women with no recourse to justice. The 2021 winner was Robert Smith and his team from the Financial Times, for their compelling report which documented David Cameron's dubious role lobbying for financier Lex Greensill to have access to Treasury Covid relief schemes.
During the ceremony, Ian Hislop also paid tribute to Andrew Jennings, esteemed British investigative journalist who passed away at the beginning of this year.
Ian Hislop, the Editor of Private Eye, said: "A fantastic party where you had to Bring Your Own News. A post-Covid celebration of journalism at its best!"
Padraig Reidy, Chair of Judges, The Private Eye Paul Foot Award, said: "It's wonderful to honour the winners, and all the great reporting that made the shortlist. The judges are very happy to back a vote of confidence in British journalism."
A piece on the winner will run in print issue 1576 of Private Eye. Interviews with the winner and all the shortlist are available to listen to on the Private Eye Page 94 podcast here.
This year's judging panel, chaired by Padraig Reidy, Little Atoms, was comprised of Julia Langdon, Political Journalist and Broadcaster; Sir Simon Jenkins, The Guardian; Helen Lewis, New Statesman; Francis Wheen, Private Eye; Matt Foot, criminal defence solicitor; Kim Sengupta, independent.co.uk; Janine Gibson, Financial Times; and Robert Smith, Financial Times, who won the 2021 Paul Foot Award.
Set up in memory of renowned journalist Paul Foot, who died in 2004, the award honours the UK's most brilliant, talented and determined journalists working in the fields of investigative and campaigning journalism today.


The Shortlist

Hannah Al-Othman, David Collins
Sunday Times
The murder of Agnes Wanjiru
The Sunday Times's Hannah Al-Othman and David Collins painstakingly uncovered the story of the murder of Kenyan sex worker Agnes Wanjiru, revealing a disturbing culture of misogyny, secrecy and impunity in the British army.

Samantha Asumadu
Open Democracy
Prisoners may have been refused parole due to fake crimes on file
Samantha Asumadu spoke to families of people held on indefinite "imprisonment for public protection" (IPP) sentences. Even though the IPP sentence was abolished in 2012, many people still remain in jail with no end date in sight.

Susie Boniface
Daily Mirror
Look Me in the Eye
The Daily Mirror's ongoing campaign for recognition for the survivors of Britain's nuclear testing programme challenged the prime minister to meet veterans in person and acknowledge the harm they had suffered. In April the PM said the veterans would get "the recognition they deserved".

Solomon Hughes
Private Eye
Pay Slippery – Tax fraud on government Covid test sites
Reporting for Private Eye, Solomon Hughes exposed a loophole that allowed subcontracted "mini-umbrella companies" to avoid paying national insurance for staff of Covid-19 testing centres. The loophole was closed shortly after the reports were published.

Gabriel Pogrund
Sunday Times
Royal access
The Sunday Times revealed how Prince Charles' household promised honours and access in exchange for charity donations.

Eleanor Rose, Jessica Purkiss, Mirren Gidda, Aaron Walawalkar
Liberty Investigates
Mark Townsend
Observer
Despair and death in Britain's asylum system
Liberty Investigates and the Observer reported on how the brutality of the asylum system drives already desperate people to extremes. focusing on the personal stories of people deported on the "Esparto 11" flight.

THE LONGLIST


Harry Davies
Guardian
The Conservative party's offshore secrets
A detailed examination of the offshore fortunes of senior Conservative donors and supporters.

Samantha Booth and Jess Staufenberg
Schools Week
Kids in Crisis
An in-depth report by Schools Week uncovered how cash-strapped education authorities are neglecting the needs of children with mental health issues.

Tobacco Control Research Group
University of Bath, in collaboration with
TBIJ and BBC Panorama
BAT Uncovered
A collaborative effort led by Bath University's Tobacco Control Research Group, with the Bureau of Investigative Journalism and Panorama revealed British American Tobacco's dubious business practices in southern Africa, including alleged links to the Mugabe regime.

Telegraph Investigations Team
Daily Telegraph
DNARs given to people with mental illness
The investigation team's frightening reports for the Daily Telegraph revealed how people with mental illness and disabilities were given "Do Not Resuscitate" instructions on their medical files without informed consent.

Joe Sandler Clarke
Unearthed
Luke Barratt
SourceMaterial
Patrick Greenfield
Guardian
Carbon offsetting
A joint investigation of the flaws, loopholes and potential for "greenwashing" in the big business of carbon offsetting, suggesting that many of the claims made for offsetting are not backed up by evidence.

Queries
Queries should be directed to:
Amelia Knight
Midas PR
Tel: 07771 791 210
Email: amelia.knight@midaspr.co.uk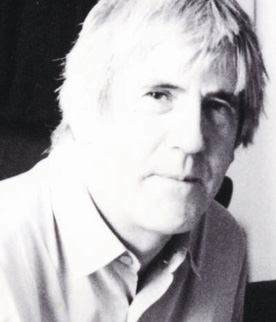 The Paul Foot Award was set up in memory of revered investigative journalist Paul Foot, who died in 2004.
Paul Foot, an investigative journalist, editor and left-wing campaigner, worked variously for the Daily Record, the Daily Mirror, The Guardian and Private Eye. He was involved in many high-profile campaigns throughout his illustrious career, including the Birmingham Six, the Bridgewater Four and the John Poulson scandal. His accolades include the Journalist of the Year, the Campaigning Journalist of the Year, the George Orwell Prize for Journalism and in 2000 he was honoured as the Campaigning Journalist of the Decade.
Paul Foot died in 2004 at the age of 66.
ONLY IN THE MAGAZINE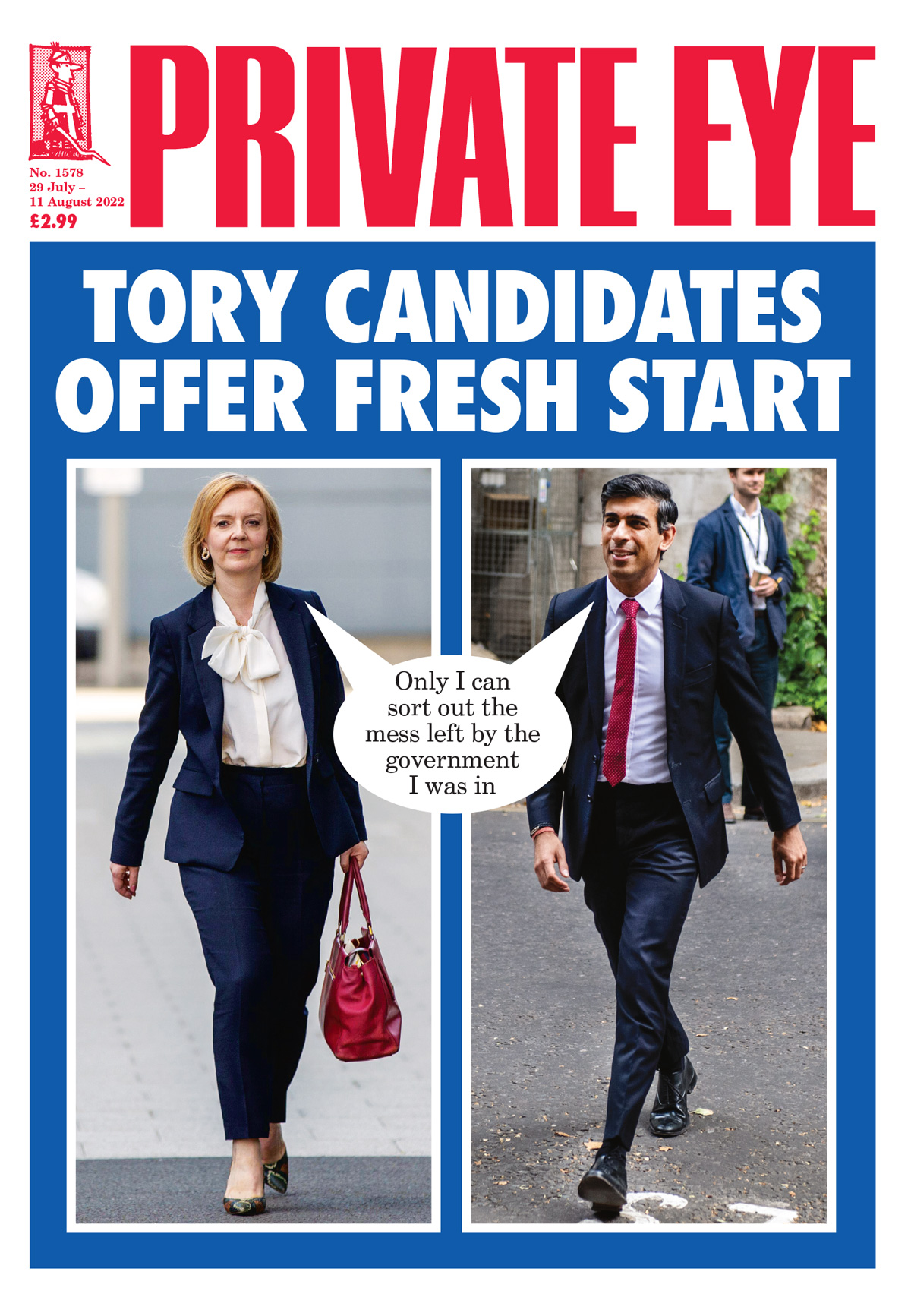 In This Issue
Vote Liz Truss or it'll be this hot every day – Doolally Mail Exclusive… Now it's cooled down, stop worrying about climate crisis until next heatwave, advises Met Office… Joy as Britain gets to host cheesy spanglefest of Tory Party Anti-Eurovision Contest… Viewers shocked twentysomething hook-up show Love Island turns out to be sexist and misogynistic… EuroMillions jackpot winner to splash out on some groceries and then fill the car up with petrol… Gullible pensioners warned of doorstep scam artists claiming to be Mrs Thatcher… Netflix will have to be more like Netflix if it's to survive against Netflix, says Nadine Dorries… Public dismay as Tom Cruise fails to show up for birthday party of Tooting toddler… Tom Bower's Meghan Markle, as told to Craig Brown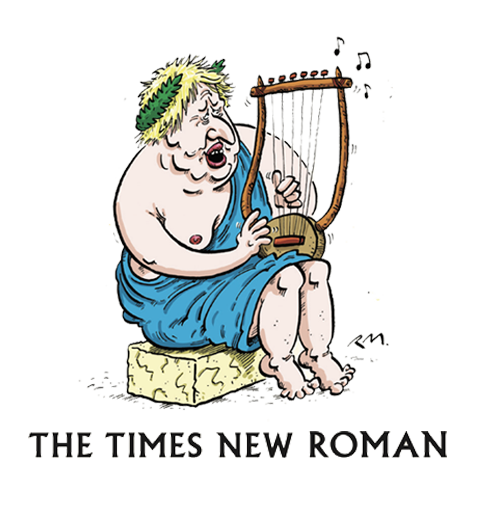 Nukes bulletin
More security failings at Sellafield
City breaks
Chancellor's post-Brexit financial free-for-all
Bang to rights
A lockdown leaving do at the Mail on Sunday
Read these stories and much more - only in the magazine. Subscribe here to get delivery direct to your home and never miss an issue!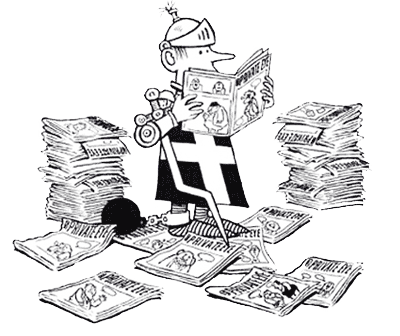 ONLY £2.99
SUBSCRIBE HERE
NEXT ISSUE ON SALE
10th August 2022
WHY SUBSCRIBE?