The price of freedom
Pandemic Update , Issue 1559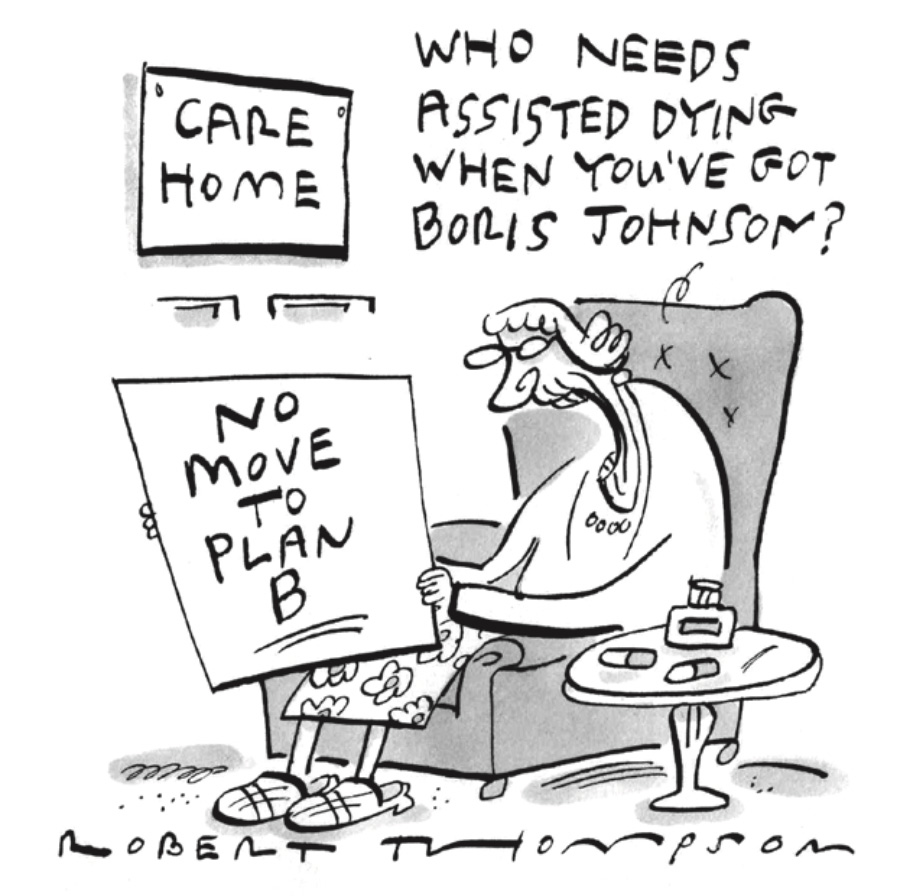 MD writes:
Of all the rich nations, the UK and US are exceptional at premature disease and death. Both have alarming health inequalities, with the US edging it with more weapons and stupidity, and less universal health care. We cherish our freedom to throw ourselves into the river of avoidable harm, and our politicians generally aren't too bothered about stopping us, all in the name of liberty.
Prevention is generally better and cheaper than cure, whether it's Covid, cancer or coronary heart disease. But we are now seeing the consequences of a failure to prevent, with spiralling waiting times, emergency department queues, overloaded GPs and Covid infections. And it's only October.

Running hot
COVID rising (one in 60 of us had it last week, with 8,238 needing hospitalisation) was always a likely consequence of opening up the UK to the Delta variant and allowing it to spread through children, 5 million unvaccinated adults and an increasing number of double-jabbed adults for whom vaccination either didn't work or is now waning.
It was, and remains, a very risky strategy, running the pandemic as hot as possible in the hope vaccines alone will lead to a steady, manageable state without any more variants. By running the NHS so hot, with very high bed occupancy rates even before the pandemic, there's very little spare capacity to cope with Christmas Covid and get waiting lists down. Covid hospitalisations are way down from the 40,000 January peak, but the pandemic backlog for non-Covid care is way up, with little immediate hope of reduction. So, expect much more premature harm and death from a wide range of diseases. That's the British way, and has been for the 35 years I've worked in the NHS.

Vaccines to the rescue again?
NEWBIE health secretary Sajid Javid believes two yet-to-be-approved anti-viral drugs for Covid will save lives and reduce pressure on the NHS, and that now is not the time to reintroduce working from home, mandatory Covid passes or masks. Trust in tests has taken a battering after widespread errors made at private PCR testing labs (one reason MD's region, Bath and North East Somerset, has such high rates of infection – thousands of people with obvious Covid symptoms were given the all-clear).
If the public has to start paying for lateral flow tests, as is proposed, uptake is likely to plummet. Javid is hoping a further vaccine push, voluntary masks and meeting outdoors over winter are the answer.
After a superlative start, the vaccine programme appears to have gone off the boil. Vaccinating children aged 12-15 is of marginal benefit individually, but of greater benefit in keeping them at school and protecting their vulnerable or key-worker family members. But because the initial plan was to let the virus run free in children (except those at highest risk), we didn't offer vaccines over the summer, and it's unsurprising that infection rates are so high in our (still often poorly ventilated) schools.
Likewise, the booster programme has been much less efficient, with many elderly and immunocompromised patients yet to have theirs.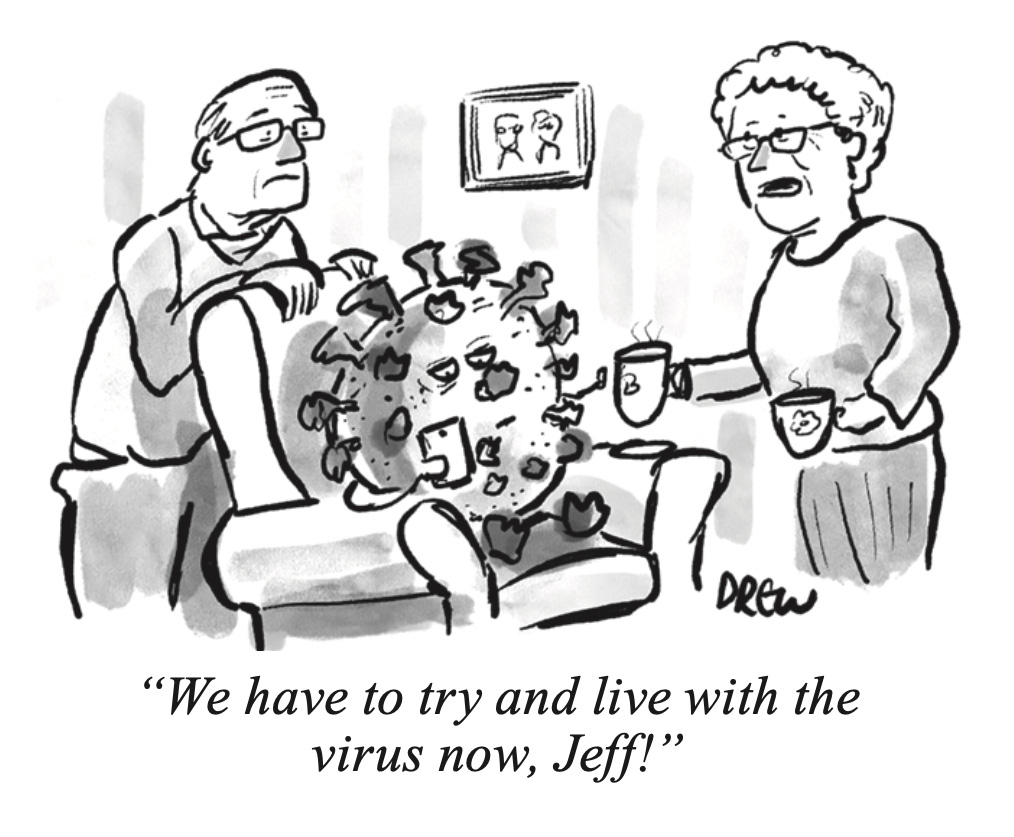 Hunt's bluff
THE UK's first authoritative Covid report – Coronavirus, lessons learned to date – comes courtesy of the Commons health and social care and science and technology committees. Asking former health secretary Jeremy Hunt, now health committee chair, to investigate the UK's pandemic preparation is akin to asking Dido Harding to chair the public inquiry. Perhaps not quite as independent as required.
The 145-page report does make some valid criticisms, although little you won't have read in the Eye in real time. The delay to impose a first lockdown last spring was "one of the most important public health failures the United Kingdom has ever experienced"; the lack of early testing capacity was "an almost unimaginable setback". As a result, many thousands of people died or were harmed avoidably.
Bizarrely, the report comes down more in favour of the government for its delay in imposing winter restrictions, despite clear scientific advice to act more urgently. We are on the horns of the same dilemma now, with many experts demanding "viral distancing measures" now in addition to vaccines, and the government preferring to tough it out against an exquisitely infectious variant. We will see who wins (again).
Hunt made many decent criticisms in real time, and we will never know how much better the UK might have fared had he still been health secretary. Most probably very little, because, for all our modelling exercises, we were ill-prepared for any pandemic, be it flu or Covid.

Rewriting history
THE report wrongly paints a picture of the UK only planning for a flu pandemic: "The anticipated future risk of pandemic disease focused too closely on influenza rather than diseases like SARS and MERS that had in recent years appeared in Asian countries. Previous exercises to test the national response capability, namely Exercises Cygnus and Winter Willow, did not squarely address a disease with the characteristics of Covid-19."
These reports did model very clearly what we would need to do for a flu pandemic, but most preparations were not put in place by Hunt.
Hunt's report curiously fails to mention that there were at least seven other pandemic exercises, including Exercise Alice in 2016, which looked precisely at how the UK should respond to the deadly coronavirus causing Middle East Respiratory Syndrome (MERS-CoV).
Exercise Alice concluded: "There was a general consensus on the need to identify capacity and capability of assets within the health system. Assets in this context would be all resources that would be required to effectively respond to a MERS-CoV outbreak such as trained personnel, appropriate PPE in sufficient quantities and the requisite beds with suitable clinical equipment. It was considered that senior engagement to direct resources, including across boundaries, was necessary for effective management."
The senior engagement would have come from then health secretary Jeremy Hunt. Neither Hunt nor his successor Matt Hancock has ever acknowledged the existence of Operation Alice. And yet countries hit by MERS responded very well to SARS-CoV-2 using similar strategies outlined in Operation Alice. The UK assessed the risk accurately and then ignored it.
Equally troubling, these seven pandemic reports would have remained entirely secret until the public inquiry, were it not for a freedom of information request by Dr Moosa Qureshi with the support of Leigh Day solicitors.

Children last; cancer sidelined
CHILDREN have largely been ignored in this pandemic, with dire consequences for their future health. True to form, the Commons report contains just two mentions of the word "children". It does at least observe how ludicrous it was that children's outdoor sport and play were banned when the benefits of such activities far outweighed the risks of contracting Covid outdoors.
Meanwhile, that any report entitled Coronavirus, lessons learned to date only has two mentions of the word "cancer" – one as a reference – shows how comprehensively such patients were thrown under a bus.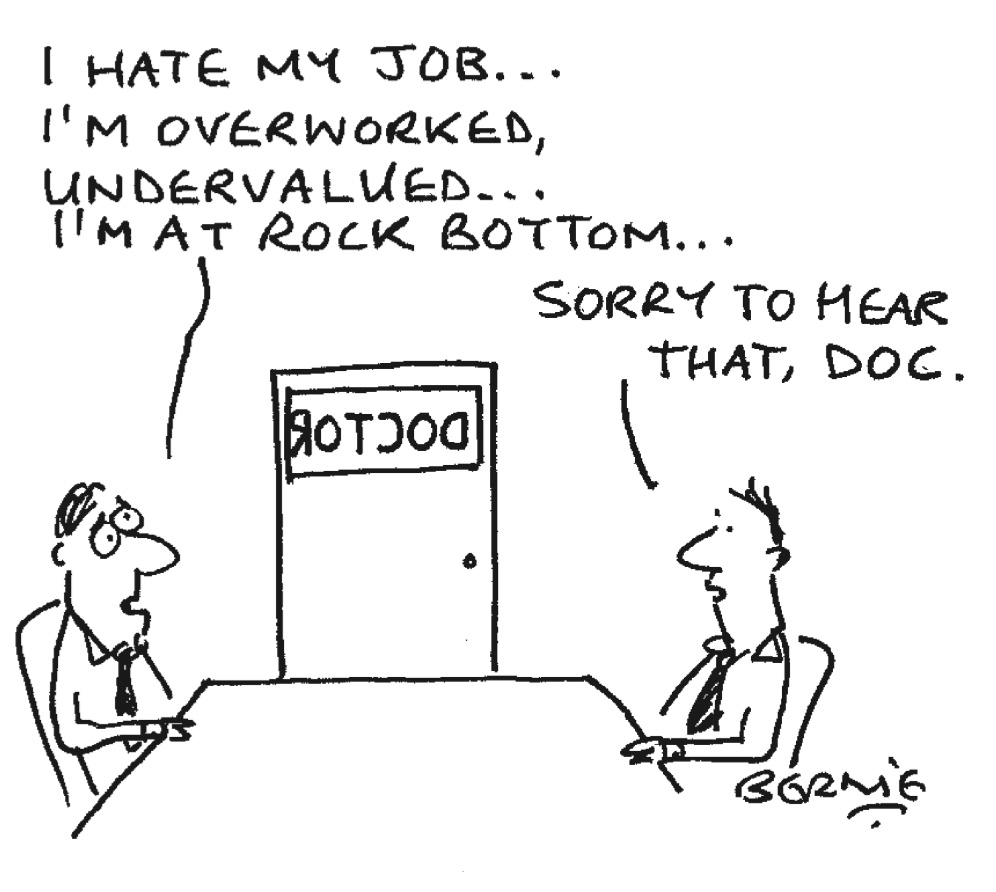 Name and shame
GETTING timely access to a GP is hard for some, but we wouldn't be in the position to slag off general practice if general practice hadn't delivered 70 percent of the vaccines. We'd still be counting the bodies. And it was GPs who lobbied very hard to deliver vaccines after the government tried to cut them out. With infections and deaths on the rise again, now may not be the best time to all cram into your GP's tiny waiting room to swap viruses in your face-to-face meetings.
The government has an obsession with building imaginary new hospitals, but GP premises have been woefully neglected and some are ill-suited for mass face-to-face consultations while maintaining social distancing. GPs were among the first health workers to die in the pandemic. It's fine to fairly scrutinise the work and wages of anyone in the public sector, but simplistic statistics on face-to-face appointments may not improve care.
Publishing the names of GPs who earn more than £150,000 would be fairer if we also published the names of dentists and optometrists who do likewise, and NHS consultants who serve the NHS and private sectors simultaneously. And we need to be ruthless in discovering where the £372bn the government has spent on the pandemic went, and who benefited.

No show
JEREMY HUNT was famous for running away from junior doctors during their dispute with him, which resulted in many abandoning the UK as a place of work, and some abandoning doctoring altogether. Two weeks ago, Sajid Javid ducked out of explaining his proposed "improvements" for general practice to the Royal College of GPs' annual conference. Javid needs to convince GPs of the wisdom of his ways, not enforce and impose poorly considered ideas.

A month to see a GP (again)
GP SHORTAGES are not new. In 2016, the Daily Mail led with a headline "a month to see a GP". The government then promised 6,000 extra full-time GPs and has failed to deliver. While the total GP headcount has gone up a little, the number of "full-time equivalent" GPs has fallen by 6.4 percent since the promise was made.
GPs are slated for working part-time, but the average hours worked is over 40. Encouraging a few to work harder, only to tip over into the £150,000 Daily Mail greedy GP list, is unlikely to work. Cutting the absurdly complex and time-consuming bureaucratic quagmire of GP payments and moving to a salaried service is far more attractive to young GPs.
The good news is that general practice overall has seen significant increases in funding in the past few years, and the number of GPs in training has risen by 36 percent (from 5,026 to 6,855). The challenge then becomes retaining them by making general practice an enjoyable job with at least 15-minute consultations and where supply matches demand.

More of the same
IN THE last patient survey, 83 percent of respondents rated their GP service as very good, when they could be seen. They don't hate it, they want more of it. There is no magic GP tree, and many practices are also short of nurses, receptionists and other key staff as the atmosphere turns hostile and angry, and supermarkets pay more. So what can be done in the short term?
One solution might be for GPs to identify patients who would benefit most from continuity of care and seeing the same doctor or nurse (the elderly, those with chronic diseases), and then for the government to build or provide a diagnostic community hub serving groups of practices where everyone else goes, phones or videos with minor ailments or new conditions, prioritising those with red flag symptoms that need urgent escalation. This would not be dissimilar to previous community walk-in centres, but crucially under the control of local GPs and primary care networks so as not to duplicate work, keeping patients within a single system.
Some areas of the UK are already trying this, but staff shortages remain the biggest barrier. Javid and GPs need to work together to identify best practice and make it available to all, not get sucked into harmful industrial action. There is good evidence that safe staffing levels and staff support programmes save lives. Start there.

Top tip
IF YOU have symptoms of any infectious respiratory disease, you should minimise human contact irrespective of whether you've had a test and what the result is. Far too many people go to work, to social events or to their GP when they're shedding billions of virus particles, and it's time we stopped it.

MD's status
I'VE HAD three Pfizer jabs, a flu jab, no positive tests and not even a sniffle for 20 months. I don't live in fear, but travel and speak around Britain and find a face mask a very minor inconvenience. I am lucky so far…
Dr Hammond's Covid Casebook is out now
COLUMNISTS
Issue 1559

With Bio-Waste Spreader:
"The first reductions in the EU farm subsidy, the Basic Payment Scheme (BPS), which pays UK farmers £3bn a year, are due to hit English farmers in a month's time, and the National Farmers Union (NFU) is lobbying hard to prevent any further cuts in payments in 2022 and 2023. Should the government in Westminster ignore this special pleading? Until recently the NFU generally supported a switch in English farming subsidies away from the idiotic BPS, which pays about £80 per acre a year to all farmers whether or not they grow food, conserve wildlife or reduce emissions…"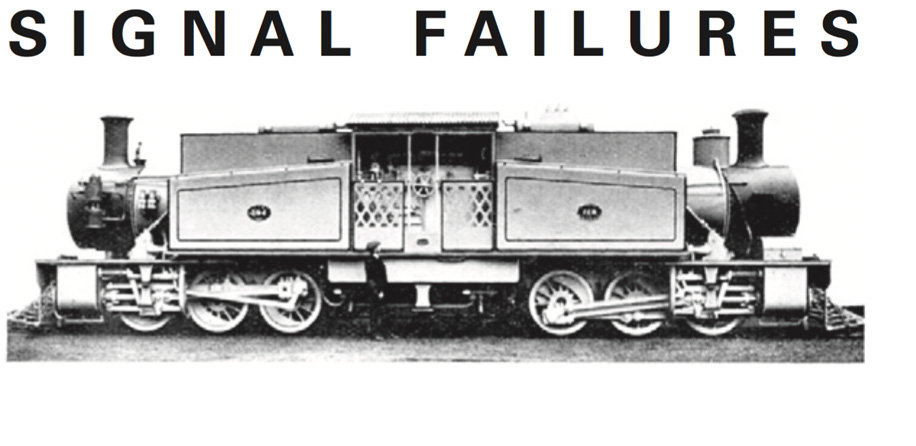 With Dr B Ching:
"UK ministers at the COP26 summit would be wise not to mention their rail decarbonisation policy – such a shambles that trains routinely burn diesel even where electricity is available. Electrification covers just 38 percent of Great Britain's network and is so disjointed that many trains need diesel engines to continue beyond the electrification extremities or between electrified routes. Rail freight electricity consumption fell 9 percent in 2020-21, despite completion of the £2.8bn electrification of part of the Great Western mainline…"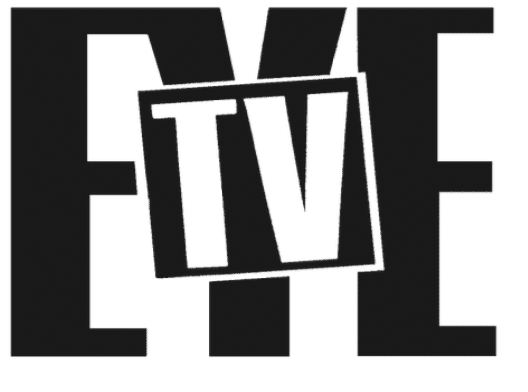 With Remote Controller:
"Over the weekend of 16-17 October, as Bill Clinton lay in an intensive care unit in California with a severe urinary infection, TV executives in the UK and US must have been sweating almost as much as the ex-president. The BBC was about to screen the first part and the Disney-owned US channel FX the seventh part of a ten-episode drama about the former commander-in-chief receiving fellatio and masturbation from White House intern Monica Lewinsky. If the antibiotics had not worked, it would be hard to see how the series could have avoided being pulled…"

With Old Sparky:
"How do the supposed business models of tiny, failing energy suppliers work? Among the 70 or so such companies, including some that recently went under, are a few with genuine business plans. But others have been operating in the most questionable fashion, even though all were licensed – culpably – by regulator Ofgem. Some are so small they don't even have to publish full accounts, so who knows what's going on there…"

With Lunchtime O'Boulez:
"The gloves are off in the fight to save East London's celebrated Stratford Circus, which, as Eye 1555 reported, is being 'repurposed' by Newham council for no good reason. Stratford Arts Trust, which runs the centre's year-round programme of opera, dance and theatre, is now without a home and due to close next month – to the anger of local people who have been protesting noisily. Now theatre union Equity is on the warpath…"

With Slicker:
"Serious Farce Office director Lisa Osofsky's position could come into question following an appeal court hearing last week – not so much by whatever is the court's decision on convicted corrupter Ziad Akle's appeal, but by the judges' verdict on Osofsky's conduct and the SFO's dealings with American private investigator David Tinsley over his clients and major SFO targets, the Ahsani family behind global bribery machine Unaoil. Osofsky was criticised by Judge Martin Beddoe, the Akle trial judge, for being 'played' by Tinsley and falling for his flattery…"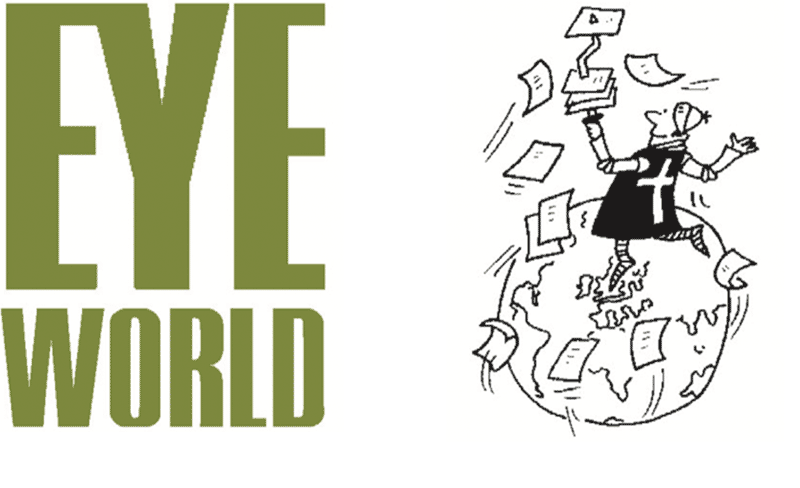 Letter from Geneva
From Our Own Correspondent:
"As befits the home of numerous United Nations agencies and other humanitarian bodies, Geneva prides itself on its tolerance, compassion and pity for those less fortunate than ourselves – that is, anyone who isn't from Switzerland. So it felt entirely right that the World Health Organization (WHO), headquartered in the upmarket Pregny-Chembésy commune, near the American embassy, should profess itself 'humbled, horrified and heartbroken' after its latest scandal…"