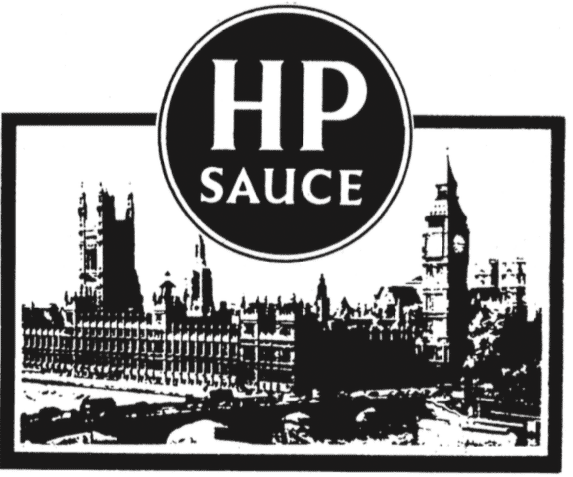 Boris's cardinal sins
Catholic Church News , Issue 1550
THE in-boxes of cardinal Vincent Nichols, head of the English Catholic church, and archbishop Claudio Gugerotti, papal nuncio (Vatican ambassador) in London, were filled by protests at the recent solemnisation in Westminster Cathedral of prime minister Boris Johnson's marriage to Carrie Symonds.
Catholic doctrine on the "sanctity" of a lifelong marriage (seen as the only relationship in which procreation should occur) is such that large numbers of the divorced ordinary faithful have been refused a Catholic second marriage and, if they wed under another rite, denied the other sacraments in perpetuity.
Yet Johnson was able to marry in England's highest Catholic church despite being twice divorced, having at least seven known children from earlier marriages and affairs, and having been confirmed as an Anglican in his teens. Theologically, though, Johnson is in the clear, a beneficiary of historical Catholic bigotry and exceptionalism. Once the infant Alexander Boris De Pfeffel was baptised into his mother's Catholic faith, he became Rome's forever. His Church of England confirmation and first wedding, and register office second, did not, in Catholic terms, ever happen, as they were prod or godless.
Latae sententiae
Under "canon law" (the RC rule book), Johnson, on 30 May, was a baptised Catholic making his first marriage in the faith; all of his children except baby Wilf are now illegitimate in Catholic terms. This may make canon law look an ass – and infuriate less famous faithful who have been treated more severely – but it is watertight in its own terms.
However, Canon 1398 states that "a person who procures a completed abortion incurs a latae sententiae (automatic) excommunication". Under that rule, many Catholic women who have had terminations – and doctors and nurses who facilitate them – have been "excommunicated" or excluded from the church. US president Joe Biden, a lifelong believer and worshipper, is officially regarded by his church as a "Catholic in bad standing" due to his pro-choice political stance, and has been refused the Eucharist by some US priests.
Yet multiple articles and biographies of Johnson state (without correction or contradiction from any party) that the journalist Petronella Wyatt, during an affair with Johnson during his second marriage, became pregnant and had a termination paid for by Johnson. Some accounts claim two, but one alone raises the possibility that he was in a state of excommunication when marrying in Westminster Cathedral – a serious error.
'Sincere contrition'
So serpentine is Catholic theology it is possible Johnson's spiritual invalidity was lifted before the wedding, through "full confession and sincere contrition", gaining absolution from a priest. Although, if so, the sacrament may have resembled that of Frank Sinatra who, before his deathbed confession, is alleged to have fretted: "This may take more than one priest." If Johnson did make a full accounting of his sins, all clergy leave in the Westminster diocese would have been cancelled. And, as absolute honesty and contrition are a prerequisite of absolution, he would need priests who have never seen him at the despatch box or on the campaign trail.
Unusually, the situation has united in fury the right wing (for whom one marriage and no abortions are core principles) of Catholicism with the left, angry at the English church cosying up to the state and conniving in Johnson's lifelong conviction that the rules don't apply to him.
It's rumoured Cardinal Nichols can soon expect a Zoom call from Pope Francis to explain how and why Britain's first Catholic PM is such a questionable representative of the faith.
'Old Red Socks'
More top stories in the latest issue:
QUEEN'S BIRTHDAY HONOURS
Boris Johnson said the latest honours were for those "putting others before themselves"– yet Tory funders and questionable businessmen still fared well.
AJAX SCRUBBED
The Ministry of Defence already knew of serious problems with the army's Ajax armoured vehicles last year when a "slight pause" was announced.
CALLED TO ORDURE
Prime minister's questions is getting longer again, largely because Boris Johnson and Keir Starmer are using the session for self-serving tributes.
MINER QUIBBLES
The new chair of the UK body overseeing publicly funded research once worked for a mining giant that twice cut his pay because of lethal accidents.
CREATIVE ACCOUNTING
Keir Starmer has renewed Labour's acquaintance with a Big Four accountancy firm involved in tax avoidance, PFI and privatisation.
BRUSSELS SPROUTS
The EU trumpets the importance of its "values of democracy" and "equality" – yet is strangely silent on Viktor Orbán's equality-bashing law in Hungary.
PRE-PAID PAIN
Hundreds of asylum seekers are struggling to obtain funds for food and clothes, more than four weeks after the bungled introduction of new payments cards.
HOUSING NEWS
The government insists it is "committed" to ensuring there will be no repeat of the Grenfell Tower fire. But do its actions live up to that promise?