ABOUT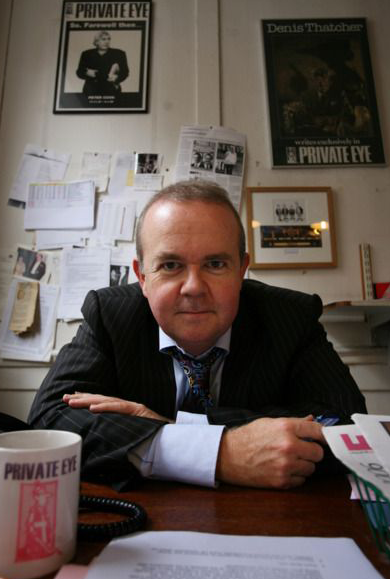 Private Eye is the UK's number one best-selling news and current affairs magazine, offering a unique blend of humour, social and political observations and investigative journalism.
Edited by Ian Hislop and published fortnightly, it is currently read by over 700,000 readers and available from all good newsagents for just £2.
You can
subscribe to Private Eye here
at a reduced rate and get every issue delivered to your front door. You can also get
gift subscriptions
for friends and family in the UK or overseas - delivery can be made anywhere in the world.
Current subscribers can
log in here
and take advantage of any special offers.
Details of what's in the current edition can be found
here
, as well as a few selected online highlights: the
crossword
, top stories,
cartoons
,
lookalikes
,
mediaballs
and more. The website is updated every fortnight after the release of each new issue.
Private Eye have now also entered the world of audio with a brand new podcast called Page 94 -
available here
, plus our
Eyeplayer
houses any video content we may have. Some of our Special Reports are available for download
here
.
And finally please keep up to date with all our latest news by following Private Eye on
Twitter
,
Facebook
,
Instagram
and
YouTube
.
WHY SUBSCRIBE?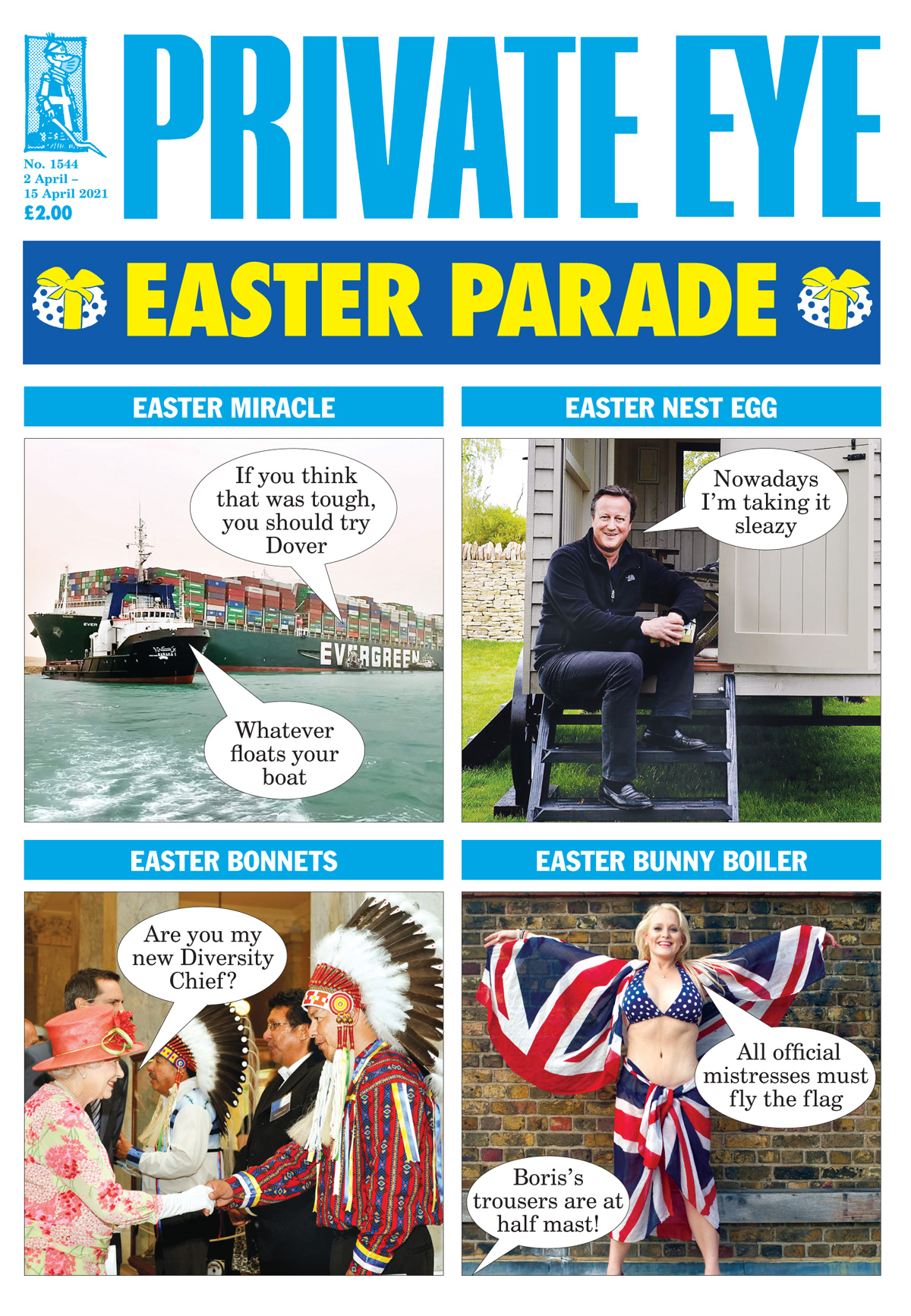 ALSO IN THIS ISSUE
ONLY IN THE MAGAZINE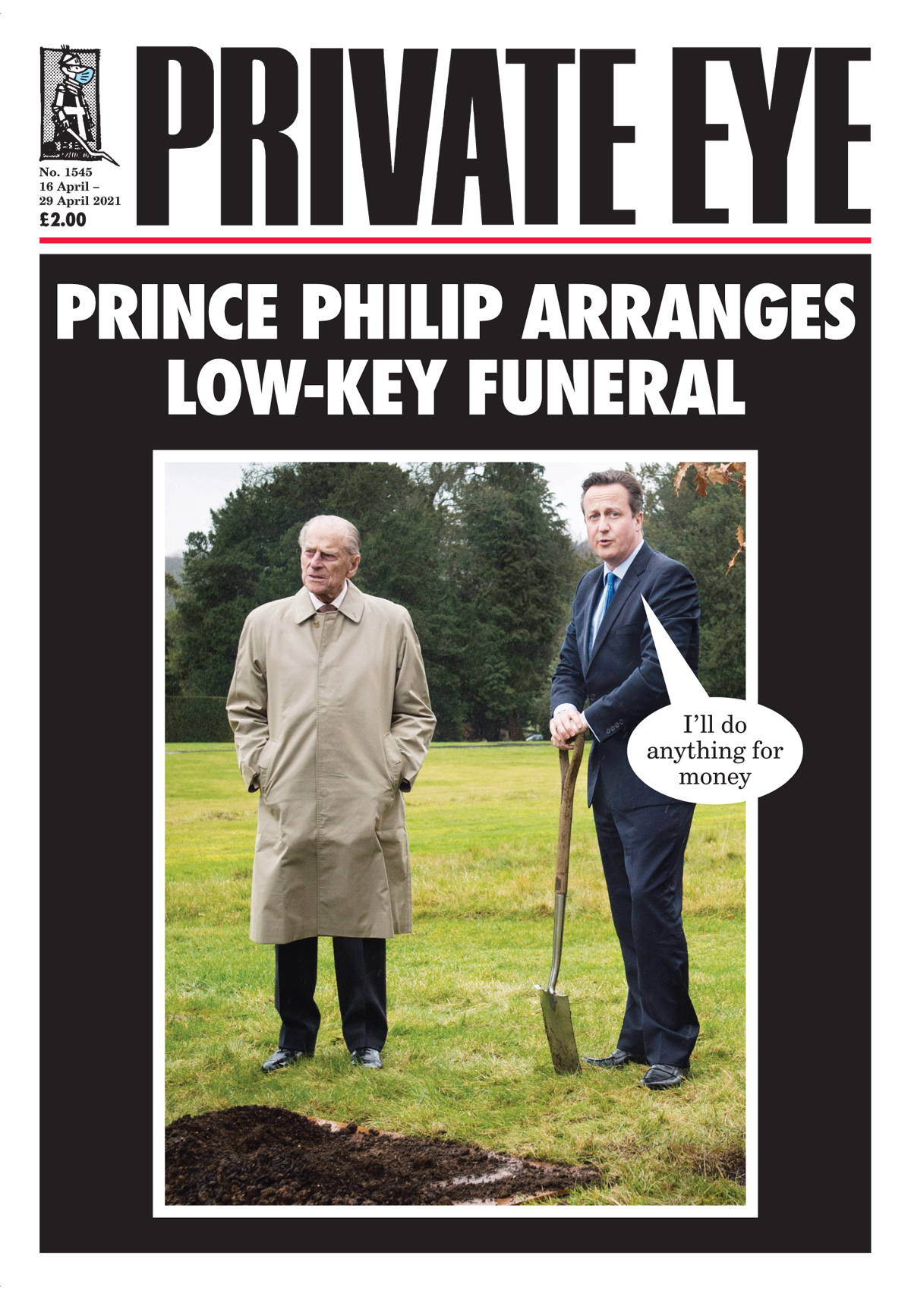 In This Issue
That Prince Philip Coverage in Full… Police learn lessons of relaxed and restrained policing as kiddies and old ladies mass outside Windsor Castle to lay flowers… Backwards island that worshipped Philip as a living god plunged into grief… Post-lockdown fears rise of long dull Covid anecdotes as people meet again at the pub… Government fully backs and totally opposes introduction of vaccine passports… Education secretary Gavin Williamson 'constantly disrupting lessons with stupid announcements' say mobile phones… Alan Duncan's Diary, as told to Craig Brown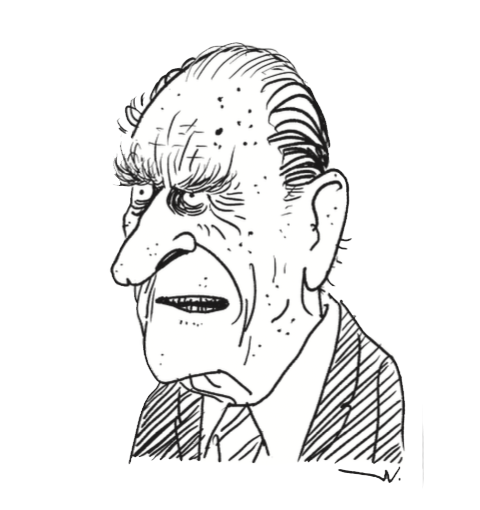 Prince Phil Space
So. Farewell then the Duke of Edinburgh…
Lex maniacs
The hacks who talked up the failed financier
Split breaches
Sunak, Hancock and the ministerial code
Read these stories and much more - only in the magazine. Subscribe here to get delivery direct to your home and never miss an issue!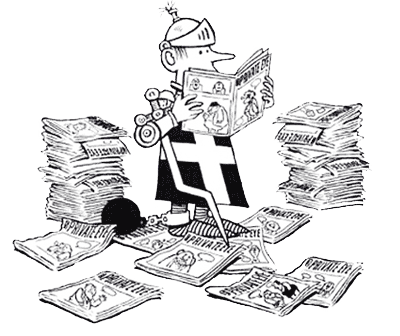 ONLY £2.00
SUBSCRIBE HERE
NEXT ISSUE ON SALE
12th May 2021