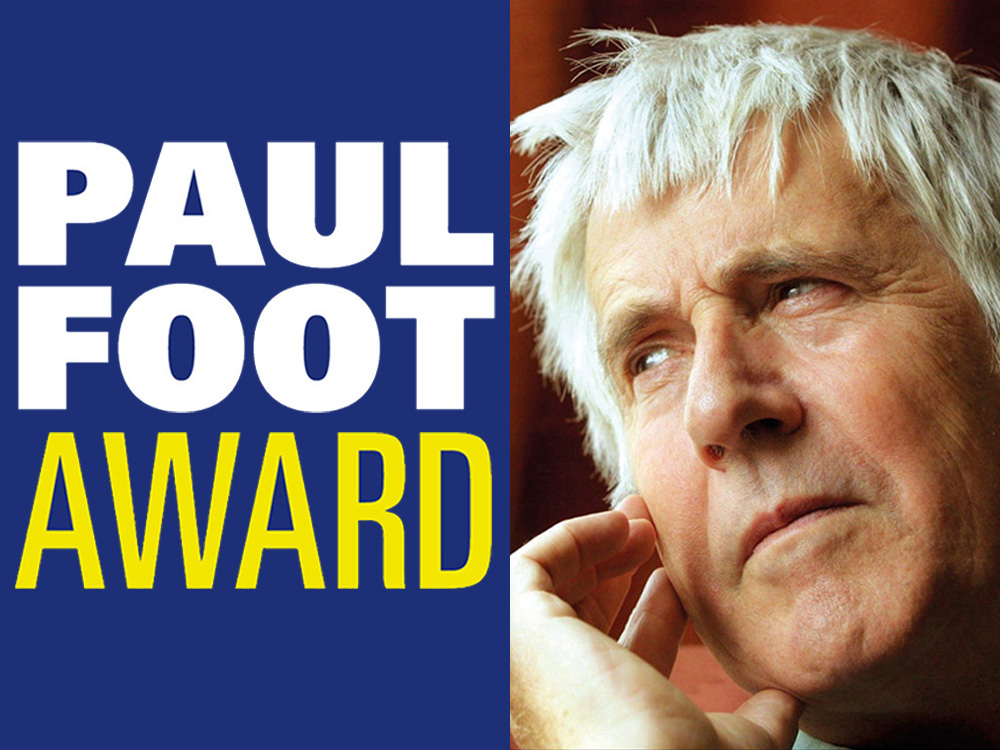 The Paul Foot Award 2021
The Private Eye Paul Foot Award for Investigative and Campaigning Journalism is now accepting entries.
Set up in memory of revered journalist Paul Foot, who died in 2004, the award honours the UK's most brilliant, talented and determined journalists working in the fields of investigative and campaigning journalism today. The winning entry will be awarded £5,000 at an Awards Ceremony on 15th June 2021.

Download the Entry Form here »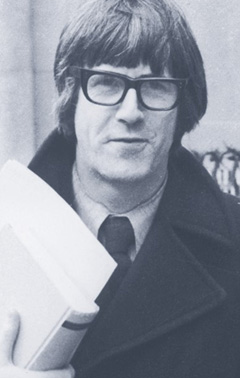 Entry Details
Submissions will be accepted for material that has been published in a newspaper or magazine in the UK, or on a website, between 1st April 2020 and 31st March 2021. No broadcast material is eligible. Individual journalists, teams of journalists or entire publications may enter and entries will be considered for anything from single pieces to entire campaigns. Journalists are welcome to enter more than one campaign, but each campaign needs to be submitted using a separate entry form. Maximum of 2 entries.

Queries
Queries should be directed to:
Amelia Knight
Midas PR
Tel: 020 7361 7860
Email: amelia.knight@midaspr.co.uk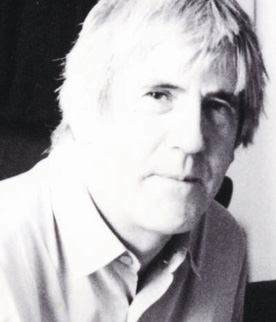 The Paul Foot Award was set up in memory of revered investigative journalist Paul Foot, who died in 2004.
Paul Foot, an investigative journalist, editor and left-wing campaigner, worked variously for the Daily Record, the Daily Mirror, The Guardian and Private Eye. He was involved in many high-profile campaigns throughout his illustrious career, including the Birmingham Six, the Bridgewater Four and the John Poulson scandal. His accolades include the Journalist of the Year, the Campaigning Journalist of the Year, the George Orwell Prize for Journalism and in 2000 he was honoured as the Campaigning Journalist of the Decade.
Paul Foot died in 2004 at the age of 66.
ONLY IN THE MAGAZINE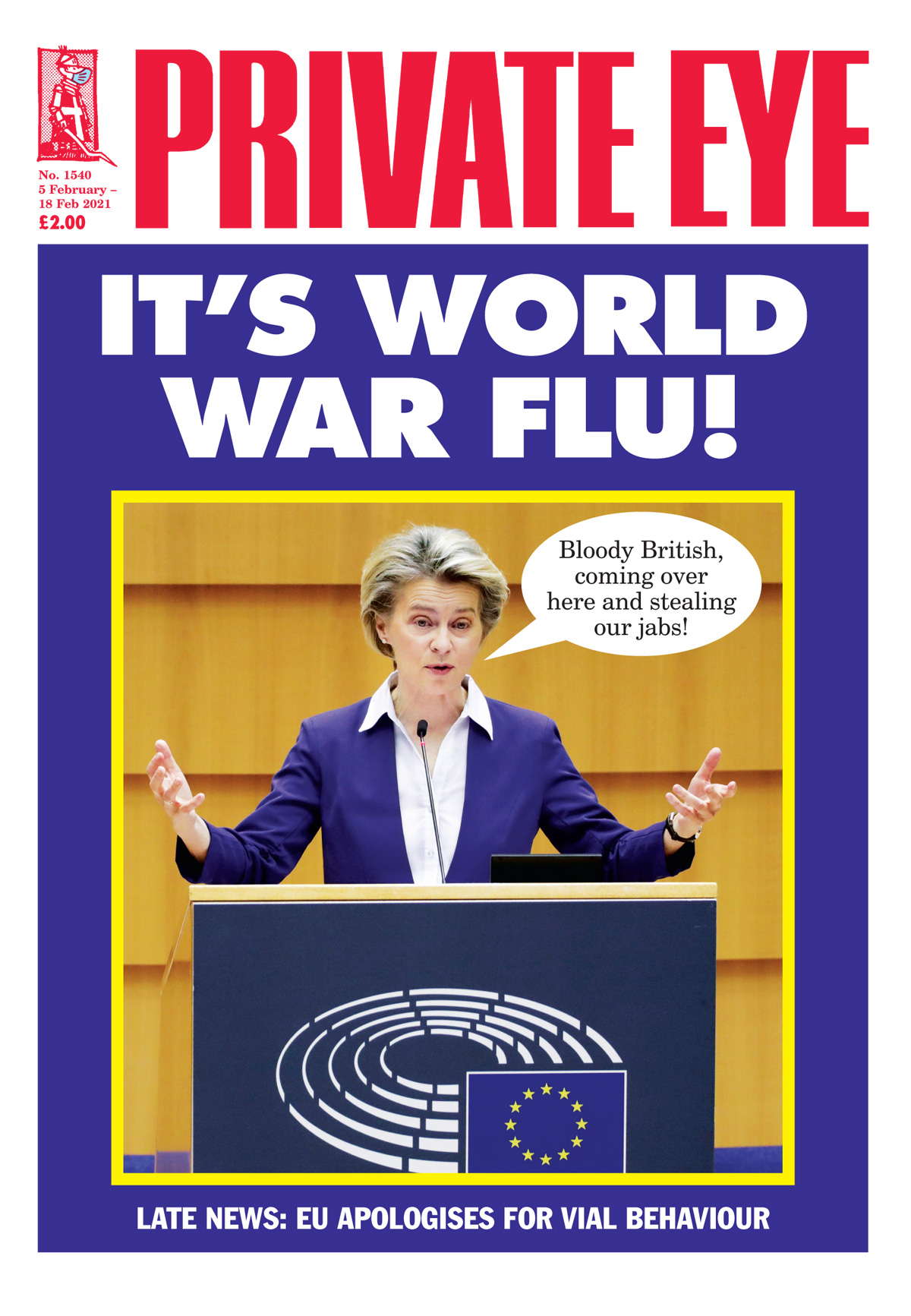 In This Issue
PM Winston Johnson hails VVE Day – Victory of the Vaccine in Europe… Climate scientists say January 2021 'the longest month since records began'… Billionaire hedgies facing bankruptcy accuse poor people of gambling on stocks to make themselves rich… Book Now! Luxury cruiser Marie Celeste still has vacant cabins for 2021… Tony Blair returns from the grave and looks really terrible, writes a worried Count Dracula… Those Tokyo 2021 Olympic Events in full… Parents in shock as public school headmaster comes out as straight… Gregg Wallace watches paint dry, as told to Craig Brown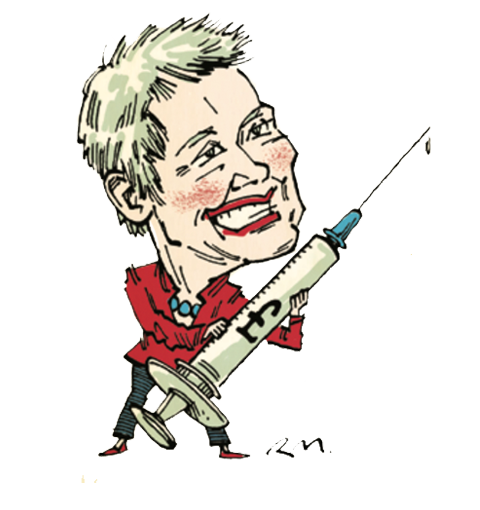 HSBC in hock
The bank that can't say no to China
Biomass BS
A polluting scam that costs billions
Bingo for Bingham!
Lessons from the UK's vaccine success story
Read these stories and much more - only in the magazine. Subscribe here to get delivery direct to your home and never miss an issue!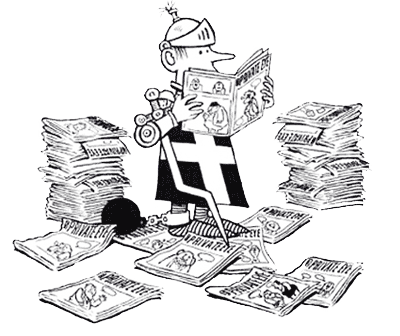 ONLY £2.00
SUBSCRIBE HERE
NEXT ISSUE ON SALE
3rd March 2021
WHY SUBSCRIBE?