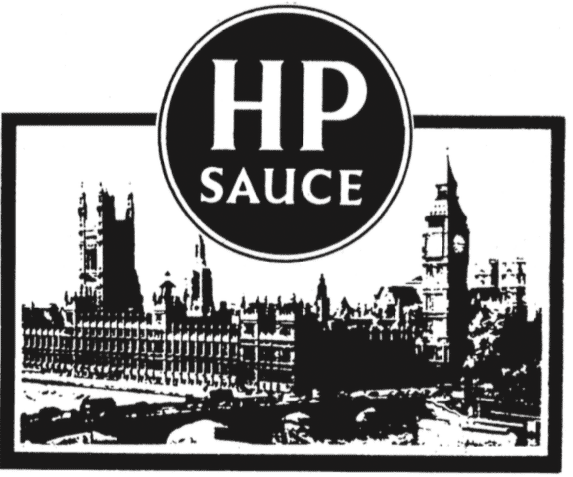 Viktor's Price
Hungary, Issue 1536
Much mockery from the Mail and Spectator last week of the "snowflake" staff at Penguin Random House in Canada who burst into tears on learning that their firm was publishing the latest offering by Jordan Peterson. "Imagine working for a book publishing company and not supporting free speech," was one typical comment.
Indeed. But imagine being Jordan Peterson, who insists that free speech "is the foundation of western civilisation". Imagine then going to Hungary last year and agreeing with its de facto dictator Viktor Orbán that "political correctness made sensible public discussions impossible" – while forgetting to mention that free discussion is next to impossible in Hungary.
Orbán controls the state broadcasters, and oligarch allies are buying up independent titles. In July, 80 journalists at Hungary's largest news portal, Index, resigned after a businessman with close ties to the prime minister bought a 50 percent stake in its parent company.
Corrupt regime
Peterson isn't alone in cosying up to the corrupt regime. Ever since Orbán began concentrating power and mounting anti-Muslim campaigns and anti-Jewish conspiracy theories, right-wing intellectuals have excused him as thoroughly as left-wing intellectuals excused communist dictators in the 20th century.
The switch of the former Revolutionary Communist Party (see Eyes passim) from far left to alt-right has allowed its comrades to move into the Conservative establishment. Munira Mirza is in Downing Street, urging Boris Johnson to fight "a war on the woke". Claire Fox can now denounce the "snowflake generation" from her seat in the House of Lords.
But the ex-RCPers' defences of free speech do not extend to Hungary. The sect's Hungarian-born guru, Professor Frank Furedi, who was Mirza's PhD supervisor at the University of Kent, warns Telegraph readers that "our right to free expression is in crisis" – but also deplores the "demonisation" of Orbán by "the western cultural establishment".
Propaganda machine
No criticism of the dear leader escapes him. Last week George Clooney condemned the "anger and hatred" stirred by Orbán's "propaganda machine": quick as flash, Furedi charged Clooney with "woke imperialism".
Genuine defenders of free speech have deplored the five-year prison sentences Orbán has imposed for spreading misinformation. The International Press Institute notes that the state has "frequently used accusations of fake news to attack critical journalists and [has] built up a vast pro-government media empire to blanket the country with official messaging".
Rather than join them, the Spectator's chief culture warrior Douglas Murray – while denouncing the "critically correct woke police" – accepts invitations to speak at Orbán's alt-right conferences. John O'Sullivan, former speechwriter for Margaret Thatcher, runs the Danube Institute in Budapest and receives honours from Orbán's government. Shortly before he died, the conservative philosopher Sir Roger Scruton accepted the Hungarian order of merit from Orbán.
A fortnight ago, Radio Free Europe provided a reality check when it released leaked emails from the Hungarian broadcasting conglomerate MTVA. A senior editor told reporters their job was to rubbish the opposition. "Whoever is in charge must produce content according to the appropriate narrative… mostly about migrants and Brussels. If anyone is not prepared to work under these conditions, he is free to file his resignation immediately."
Conservative attacks on the authoritarianism of the "woke" left might seem less like partisan opportunism if the same alt-right luminaries weren't currently indulging some of the worst enemies of liberty in Europe.
More top stories in the latest issue:
?WHIP LASHING
A sharp U-turn from left-wing website Skwawkbox over whether the Labour leader needs approval from the party to withdraw the whip.
NAVY LARK
The Ministry of Defence (MoD) has little idea what its two new aircraft carriers will be able to achieve, say MPs
BULLY FOR HER
MP Lucy Allan tweeted in support of Priti Patel – but in 2015 her own staff went public with a demand that she should resign for bullying them.
NAUGHTY STEP
Extensive changes to regulations protecting young people in foster care and children's homes were rushed through unlawfully, the court of appeal rules
PRIZE CHUMP
Boris Johnson presents an award to Aussie prime minister Scott Morrison "in recognition of his work in support of the international rules-based order".
ETON STRESS
Has Lord Snooty sacrificed free speech to the cause of old chummery? Charles Moore remains uncharacteristically silent on the sacking of a teacher.
BRUSSELS SPROUTS
Cosy relations between EU institutions and the financial services lobby led the Commission to hire BlackRock to carry out a study into EU banking rules.
WYLIE FELLOWS
Self-styled Cambridge Analytica "whistleblower" Chris Wylie is celebrating Donald Trump's downfall, but reluctant to mention his own work for the Republican Party.