Prime Minister's Questions
Live on Fakebook, Issue 1531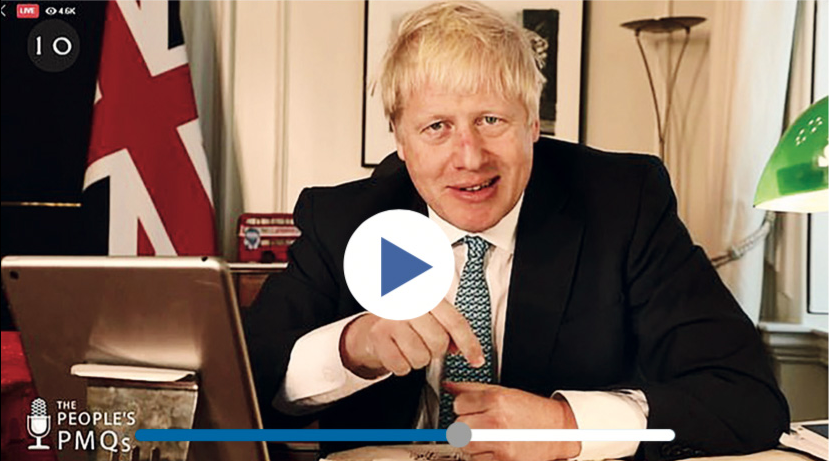 Greetings folks!
And I know there's only one thing on everyone's minds as the sun shines out there. It's Christmas. Let me reassure you that, to coin a phrase, I will be all over by Christmas! Is that right, Dom? Dom's nodding. So, trust me, this Christmas everything will be back to normal, providing your dinner is for six people or fewer (which won't be a problem for me, as none of my family are on speakers right at the moment, let alone crackers terms).
So you can enjoy your chlorinated turkey, stuffed with Japanese whale sausages, as you nod off on the sofa while watching a repeat of 'The Magnificent Six'. And you can meet up with as many chums as you like on Boxing Day, provided they're all carrying shotguns and all have a grouse in mind, and I mean one that doesn't involve Brexit or Covid testing. Top zinger – haven't lost it! I'm on top of my game. Geddit? That's two! A brace of zingers!
Cummings: Just cut the toff banter, fat boy, and get on with the questions.
Boris: Yes sir! So, first caller is a top Government lawyer, Lord Keentogo, QC.
Keentogo: I cannot be complicit in breaking international law. Will you accept my resignation?
Boris: No. Cripes! I'd look a complete arse.
Keentogo: Well I'm going to resign then.