All That Vaz...
Parliamentary standards, Issue 1509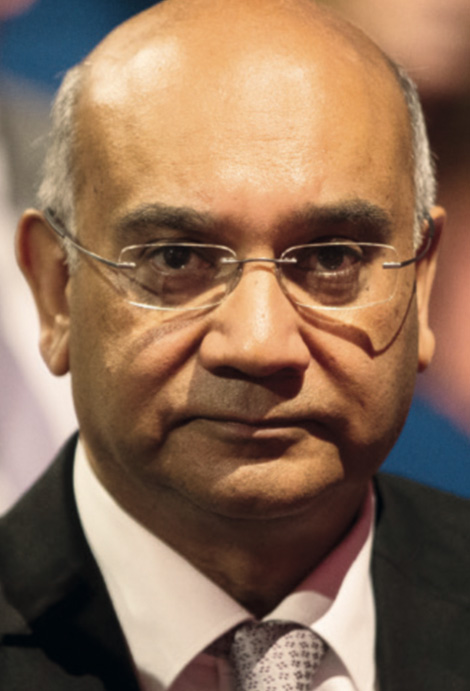 "KEITH has made a substantial and significant contribution to public life," declared Jeremy Corbyn this week when Keith Vaz announced he was stepping down as an MP. "His work in parliament has been exemplary." Eh?
1987: Vaz is elected for Leicester East. "He is a plump and oily opportunist", notes the Eye's "New Boys" column. He fails to register his continuing paid employment by the Leicester Law Centre, and is later criticised by the parliamentary committee on standards and privileges for "splitting hairs" when he "would have done better to have acknowledged this frankly".
1992 – 1997: Vaz is accused of soliciting payments from two different businessmen, three different religious groups and one councillor in Leicester. An investigation by the parliamentary standards commissioner is unable to come to any conclusion on the allegations due to "the failure on the part of Mr Vaz to provide full and accurate answers to certain of my questions, in some cases throughout the inquiry, in others until evidence was produced from other sources".
1997: Vaz recommends solicitor – and lifelong Conservative – Sarosh Zaiwalla for a peerage, without declaring that he has received donations from him, a breach of the Commons code of conduct.
2000: Vaz makes "some factual inquiries to the Home Office" on behalf of billionaire businessman Nadhmi Auchi, whom France is trying to extradite to face corruption charges. Auchi is not one of Vaz's constituents, although he did previously employ him as a director of one of his firms. Auchi is subsequently convicted and given a €2m fine and a suspended prison sentence.
2001: Peter Mandelson is forced to resign from the cabinet for the second time over his role in the billionaire Hinduja brothers' efforts to get British passports. Vaz, who a subsequent inquiry finds was "more vigorous in his representative role than most of the other people who made representations" on the Hindujas' behalf, survives. The Commons standards commissioner, Elizabeth Filkin, subsequently discovers the Hindujas were paying Vaz's wife for immigration advice when he was lobbying on their behalf, and says the couple were guilty of "deliberate collusion over many months to conceal this fact and to prevent me from obtaining accurate information about his possible financial relationship with the Hinduja family".
2002: After the standards commissioner launches an investigation into eight further allegations about his financial affairs, Vaz at first says he is too ill to answer questions and then adopts what the standards commissioner calls "an approach of obfuscation, prevarication, evasiveness and delay" in order to "seriously mislead and seek to obstruct" the inquiry. For good measure, Vaz claims that one of the witnesses has phoned his elderly mother to harass her, resulting in her hospitalisation, and demands that the chief constable of Leicestershire investigate. Police find no evidence of any malicious calls. Vaz is found to have "recklessly made a damaging allegation… which was not true" and committed contempt of the Commons, and is suspended for a month.
2008: Vaz, in his official capacity as chair of the home affairs committee, writes to the high court suggesting it delay a case involving his close friend Shahrokh Mireskandari, a convicted fraudster, and to the Solicitors Regulatory Authority claiming it is being discriminatory by investigating him. Mireskandari is subsequently struck off and judged to have indulged in "wholly abusive, unreasonable and manipulative conduct". Meanwhile, the committee clerk claims she has been bullied by Vaz, including him telling her that "I wasn't capable of serving the committee because I wasn't a mother".
2009: It emerges that Vaz claimed £69,000 in expenses for a flat in Westminster which is a 37-minute tube ride from his family home in north London. He then "flipped" the designation of his second home to a house in his constituency which he owned outright, and used another £16,000-worth of expenses to furnish it before flipping back again. He subsequently pays back nearly £19,000, the fifth-highest sum of any MP.
2016-19: Vaz is exposed as having hired two male prostitutes and offered to buy cocaine for them, while still doing his law and order job with the home affairs committee. True to form, he delays an investigation by the standards commissioner, claiming ill health, offers "frankly ludicrous" excuses for his behaviour, claims that amnesia prevents him from fully answering questions, and overall "does himself no favours by his inability to provide a single, consistent, plausible account". As a result he is suspended from the Commons for six months, which would mean if he had stood in this election and retained even part of his 22,000-strong majority, he would have had to serve the ban on the other side of polling day and immediately face a recall petition. Exemplary indeed!
More top stories in the latest issue:
POST-WASTE
Tight deadlines and Christmas post backlogs may mean overseas postal votes don't reach the ballot box in time.
FRACK, CRACK & SACK
The likely end of UK fracking puts pressure on the rest of the, normally inconspicuous, onshore oil and gas industry.
POPPY IT ON EXPENSES
As Labour MPs are blasted for claiming poppy wreaths on expenses, a reminder that in 2009 Boris Johnson claimed £16.50 for a poppy wreath.
GRENFELL UPDATE
Questions about the surprising lack of knowledge of other cladding fires need to be asked of companies, contractors and consultants, as well as the fire service.
HOUSING NEWS
Is the Conservatives' 2015 flagship manifesto promise of discount starter homes quite as dead as it appeared?