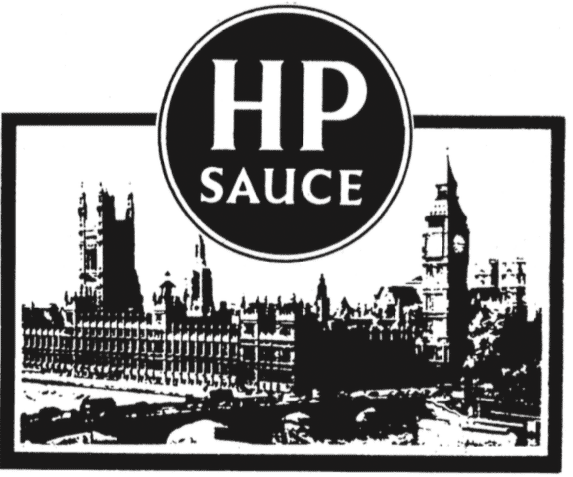 A rogue's gallery?
Tory treasurer's tax bill, Issue 1496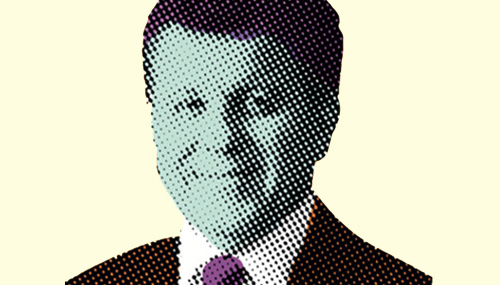 DESPITE holding fortunes in cash and expensive art, the gallery and dealing business controlled by Tory party treasurer Udi Sheleg was given a special deal by HM Revenue & Customs to delay paying its tax bills around the time Sheleg became a major donor to the party, the Eye can reveal.
The Halcyon Gallery has just filed its latest accounts, showing that at the end of April 2018 it owed HMRC £2.1m in corporation tax. As its expected tax bill for the year was just £821,000 and a company its size would normally pay half of it during the year, the debt outstanding was around five times what would be expected.
What's more, the gallery company is part of Halcyon Fine Art Group Holdings Ltd, which owns other businesses including the high-street Castle Galleries chain. Over the entire group, the outstanding corporation tax was £3.3m, against an expected bill for the year of £1.5m.
Reverse ferret
Asked by the Eye to explain why it is to be so late with its tax bills, a Halcyon spokesperson initially declined to say, responding: "Halcyon have always paid their taxes in full and in accordance and agreement with HMRC. This includes the period in question [2017/18], in respect of which corporation tax has been paid in full." When it was pointed out that this meant earlier bills can't have been paid, out shot the reverse ferret: the 2017/18 tax bill hasn't actually been paid!
"The 2018 tax is due to be paid shortly," she said. "This is with agreement of the Revenue." It's also already nine months after other companies would have been made to cough up their final instalments.
Much the same went for the previous year's tax bill (even larger at £1.8m). "The 2017 liability was cleared after the 2018 year end," said the spokesperson, "as per the agreement with HMRC." Again this represented a significant concession and, taken with other figures, explains why over five years up to April 2018 the group had paid £2.1m less than its accounts show it would have been charged.
Oodles of cash
Quite why Halcyon, in which Sheleg's offshore family trust owns 90 percent of the shares, merits such generosity is a mystery. Companies should be given extended time to pay only when in the most serious difficulties, and Halcyon had oodles of cash on its balance sheet (£11m in 2017, £4.7m in 2016). The 2018 accounts, meanwhile, show dividends heading to shareholders led by the British Virgin Islands company through which Sheleg holds his stake, of £11.6m. Nor, surely, can the fact that Sheleg started writing five-figure cheques to the Tory party in May 2017 (donations that now add up to £1.9m) have influenced the taxman.
Sheleg has not always been on such good terms with the taxman. As Eye 1492 revealed, in the late 1990s and early 2000s he dissolved so many companies, leaving millions of pounds in unpaid VAT, he became known to some as "Alka Seltzer".
PS: Among the things for which Halcyon can stump up pronto was a vastly expensive shindig in Venice last week, featuring tenor Andrea Bocelli, to unveil the latest giant, hands-across-the-water work from Halcyon's money-spinner Lorenzo Quinn. Symbolising love and friendship, it was "installed under the patronage of The Mayor of Venice, Mr Luigi Brugnaro". He's a right-wing politician who refused to allow Gay Pride events in Venice. Not a good look for the modern Tories' money man.
More top stories in the latest issue:
CORBYN CORNERED
Jeremy Corbyn faces a huge political leak as ex-party staffers release a vast document-drop to anti-racism investigators at the equalities commission.
CYBER MANDATE
Trade secretary Liam Fox wants the UK to boost exports of cyber security kit, some of which may be used by dictators to monitor and catch dissidents. Nice!
BRUSSELS SPROUTS
EU Brexit negotiator Michel Barnier denies he wants to take over from Jean-Claude Juncker as commission president – but has his mask now slipped?
HARD BORDER, SOFT SOAP
The Tory donor who in his day job advises the government on possible hi-tech solutions to avoid a hard border with Ireland, post-Brexit.
EXCLUSIVE GULF CLUB…
More on the love-in between the UK and some unlovely Gulf states– an alliance some hope will boost business in a post-Brexit world.
LAUNDRY LISTING
Business minister Kelly Tolhurst wants Companies House to have more power to check up on suspected money launderers. But with no extra cash, meaningful action remains a vague hope.
CALLED TO ORDURE
Some lawyers in the Lords are still griping about the way their departed chum Lord Lester was treated after he was accused of sexual harassment.
HOUSING NEWS
The government's £200m pledge to replace dangerous cladding on privately owned flats is too little, too late – and threatens some unwanted side effects.