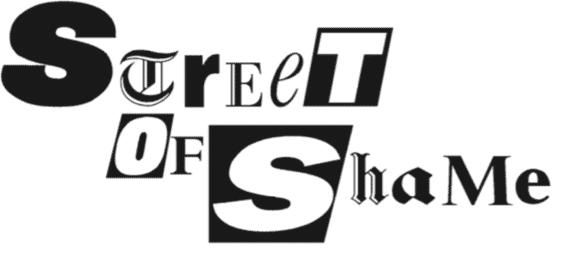 First Lady, last laugh…
The Daily Telegraph, Issue 1489
URGENT buck-passing by Telegraph executives following a series of hideous embarrassments: first a libel threat by the American First Lady over the Telegraph Saturday magazine's cover-story on 19 January, "The secret life of Melania"; then an immediate, abject capitulation; and now a libel threat from the person who wrote the article.
The Telegraph has an allergy to legal battles. The current fight against Sir Philip Green is an exception because it is authorised and bankrolled by chairman Aidan Barclay, whose father and uncle have a long-standing animus towards the old toad. That apart, however, at a time of plunging profits any other lawsuits – however defensible – must be settled pronto to minimise costs. Hence the panic when a letter arrived from Melania Trump's lawyer claiming she had been defamed by the January feature – which the Telegraph had billed as an extract from "a scandalous new book the White House hates", Golden Handcuffs: The Secrets of Trump's Women, written by American author Nina Burleigh.
'Shut this down today'
The mystery is why neither magazine editor Sasha Slater nor in-house lawyer Richard Murray had foreseen any trouble. They knew Melania hated the book. They also knew she is willing to sue: in April 2017 Mrs Trump collected about $3m in damages and costs from the Mail, one of the highest libel settlements ever to go through an English court.
In their defence, Slater and Murray could reasonably have thought there was nothing libellous in the article, unless it's defamatory to say Melania had a "fearsome" father or to quote a claim in the best-selling book Fire and Fury – over which Mrs T hasn't sued – that she cried on election night in 2016.
Yet the Telegraph surrendered at once when Melania's complaint arrived, as Sasha Slater had the ground cut from under her by "lifestyle director" Jane Bruton (her boss) and editor-in-chief Chris Evans. "We have to shut this down today," they ordered. Without consulting writer Burleigh, just one week after publication they grovelled in extravagant fashion: "The article contained a number of false statements which we accept should not have been published… We apologise unreservedly to the First Lady and her family."
An apology for an apology
Whoops! This instant capitulation actually increased the newspaper's legal exposure – from both Melania and Nina Burleigh. Although the Telegraph said: "As a mark of our regret we have agreed to pay Mrs Trump substantial damages as well as her legal costs", it was so quick off the mark that Melania hadn't yet submitted a figure for damages. Now it has already disowned the article, she can pretty well name whatever amount she wants.
Lawyers for Nina Burleigh have now entered the fray, sending editor Chris Evans a demand for hefty compensation and, er, an apology for his apology – since the grovel to Melania "traduces Ms Burleigh's reputation" by asserting that many statements in her article, and by extension her book, are false. According to Burleigh, the paper even apologised for statements that her article didn't make, so proving "how careless it was about the truth in its headlong retreat, and how craven in its desire to appease Mrs Trump".
PS: There's one other complicating factor: Telegraph chairman Aidan Barclay would like to meet Donald Trump during his mooted state visit this June, and doesn't want a legal tussle to spoil his chance of an audience.
PPS: Burleigh wants extra compensation for the effect on her book sales of the Telegraph's "wholesale repudiation" of her accuracy. But at least one bookseller is still doing its bit: as of this Monday, Nina Burleigh's Golden Handcuffs: The Secrets of Trump's Women was still being sold by the Telegraph's online bookshop – "usually despatched within 24 hours"!
More top stories in the latest issue:
ANOTHER REVERSE FERRET AT THE MAIL
Lionised by Paul Dacre's regime, arch Brexiteer James Dyson's shifting of his HQ to Singapore attracts a vicious mauling from new editor Geordie Greig.
PEOPLE'S PUNCHBAG
The Daily Mail bemoans social media abuse of Kate and Meghan – but what of all those hit-jobs and hatchet pieces it's run on the two supposed rivals?
BURYING BAD NEWS
The Guardian's eco-friendly potato-starch wrapping gets a big thumbs-down where local councils are scrapping separate food waste collections.
WHAT A BUZZ KILL
Not even the promise of 'therapy puppies' can dispel the gloom at BuzzFeed, where staff suspect the company is being pared to the bone prior to a merger.
BULLY FOR HIM
Why Philip Green dropped his legal action against the Telegraph… and the spectacular plot twist that followed.