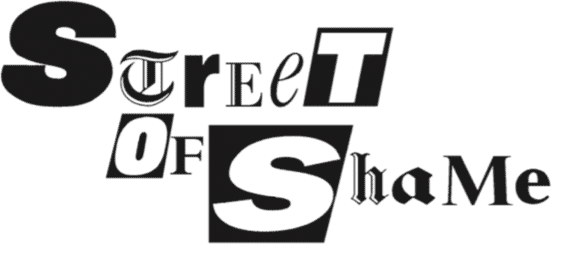 Ciggy stardust
Tobacco lobby , Issue 1610
QUITE the jolly for journalists David Maddox, political editor of the Daily Express, and Benjamin Butterworth, senior reporter on the i paper, who last month were flown out to Seoul, South Korea, to advise delegates at the Global Tobacco and Nicotine Forum on how best to sell their wares.
As well as having the chance to mingle with sponsors from cigarette-pushers Philip Morris International, Imperial, British American Tobacco and e-cigarette maker Juul, not to mention fellow speaker and vaping enthusiast Adam Afriyie, Tory MP for Windsor, the pair took to the stage alongside hacks from the Korea Herald and Times of India for a special "Meet the Press" panel chaired by US Republican strategist Brett O'Donnell.
Addressing demons
Maddox – recently seen moaning to Express readers from the Tory conference that "Sunak will have to offer more than cancelled rail lines and a ban on smoking to inspire voters to tick the Conservative box again" – told his enthusiastic audience: "Your perspective has become marginalised and demonised... There's an assumption that the tobacco industry are the bad guys...
"For too long we have left the reporting of tobacco and the debates around tobacco to health journalists, and health journalists are almost inevitably tied up with the medical profession, people like the World Health Organization and so forth, and will just take their view as gospel."
Video call
The youthful Butterworth, meanwhile, urged nicotine-nudgers to bypass the dead tree press entirely, pointing out that most under-35s get their news from TikTok videos – "an ideal format" for the industry to "proactively" push its message.
Industry outlet Tobacco Reporter noted, however, that "despite this, he stressed that it remained vital for the industry to build relationships with journalists".
Youth policy
A clue as to how attractive those relationships could be came from panellist Angela Harbutt, billed as a "consultant" but formerly a staffer at tobacco industry-funded lobbyists the Institute of Economic Affairs.
She advised big smoke bosses to spend money "investing in relationships with journalists who are just going into the business. Start now and it's going to take five, six, seven, eight years and you'll have people who are then at the newsdesk who know and trust you."
Get 'em started early and you've got them for life? Now there's something tobacco companies should be able to get on board with!
More top stories in the latest issue:
GOING TO EXTRA TIME
Since the Glazer family put Manchester United up for sale, Fleet Street's finest sporting newshounds have made sure everything has been as clear as mud.
MILITANT ASCENDANCY
The Daily Mail railed at the BBC for not calling Hamas terrorists – before running a 700-word report on Hamas five days later without using the T-word.
EVANS' DOOR
Telegraph editor Chris Evans hasn't been seen at an editorial conference since February, instead staying in his office or leaving the newsroom entirely.
PLAYING WITH FIRE
The Telegraph's Allison Pearson has been examining her own special brand of evidence again, this time getting the facts about the Luton airport fire wrong.
SUN SCREENING
Four years on from the "Wagatha Christie" scandal, the Sun is still pathologically incapable of admitting to its own key role in the affair.
WORLD OF PAIN
David Montgomery has faced down the threat of a strike from National World staff, while spending £11m on new acquisitions and bidding for the Telegraph.
CAP'N BOB REMEMBERED
Reach plc bosses are "proposing a change to the way our UK pension scheme works", which sent shivers down the spines of long-serving Mirror staffers.
THE SEARCHERS
Former digital secretary Nadine Dorries displayed spectacular tech ignorance in her Daily Mail column after Googling her name and objecting to the results.
PINK'UN GREENWASH
The advertising regulator has rapped petrochemical Repsol on the knuckles over misleading ads in the FT, whose digital energy newsletter it also sponsors.