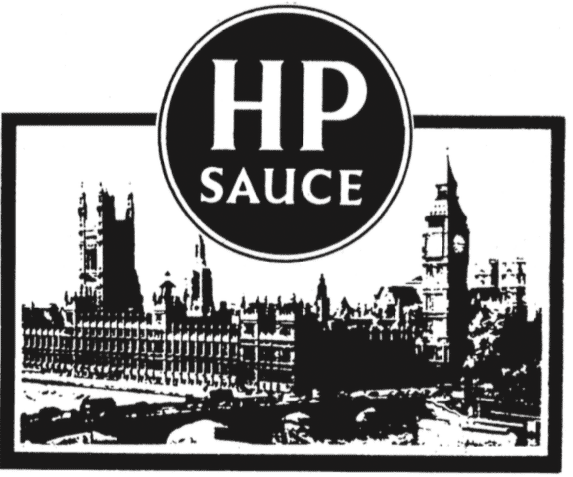 Who To Blame For Boris...
Boris Backers, Issue 1509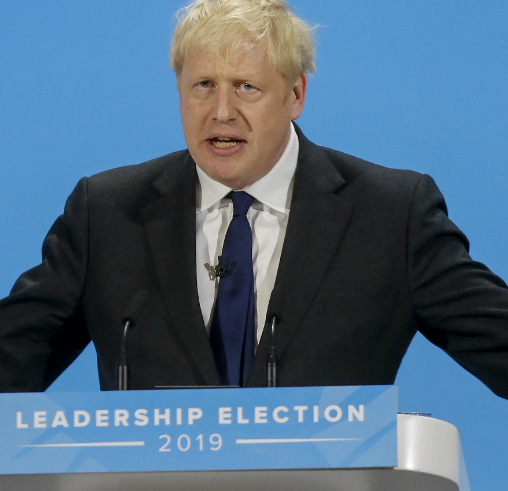 REMEMBER the battle cry "anyone but Boris"? Until this year, a substantial number of Conservative MPs were determined Boris Johnson's name should never find its way on to any ballot paper sent to ordinary party members in a leadership election.
Such was the former foreign secretary and London mayor's catnip appeal to ageing grassroots Tories, they reasoned, his victory would be all but guaranteed – and his record showed he was a chump and just too big a risk.
But that was then. As the party tore itself apart amid Theresa May's Brexit failures, Tories in Westminster became desperate. So desperate that they were now seduced by Johnson's gung-ho promises to revive the Tory brand and escape May's Brexit paralysis – by refusing to ask for another Brexit extension; by vowing to take the UK out of the EU by 31 October, do or die; and by trouncing Jeremy Corbyn in a general election.
Having failed on the first two, unless Johnson now wins that election (the one he swore blind he didn't want), the whole Boris gamble will be a bust. So who are the Tory MPs whose support in the final parliamentary round of the leadership ballot ensured Johnson's name was in the end put to true-blue party members, whose 92,153 votes then sent him to Number Ten?
The MPs' ballot is secret; but reported declarations of MPs were collated by Wikipedia editors, who used media and Twitter comments to identify 145 MPs who reportedly backed Johnson. Private Eye has checked the work and found the sources strong. So here are the MPs who "made Boris happen" – and who will be responsible for what happens next. (Assuming Johnson voted for himself, there are another 14 unknown Tory MPs who voted for him. Any reader who personally asked their MP about their vote may be able to help complete the list.)

A: Nigel Adams (Selby and Ainsty); Bim Afolami (Hitchin and Harpenden); and Stuart Andrew (Pudsey).
B: Steve Baker (Wycombe); Stephen Barclay (North East Cambridgeshire); Sir Paul Beresford (Mole Valley); Jake Berry (Rossendale and Darwen); Crispin Blunt (Reigate); Peter Bone (Wellingborough); Andrew Bowie (West Aberdeenshire and Kincardine); Ben Bradley (Mansfield); Suella Braverman (Fareham); Andrew Bridgen (North West Leicestershire); James Brokenshire (Old Bexley and Sidcup); Robert Buckland (South Swindon); and Conor Burns(Bournemouth West).
C: Alun Cairns (Vale of Glamorgan); Sir Bill Cash (Stone); Rehman Chishti (Gillingham and Rainham); Colin Clark (Gordon); Simon Clarke (Middlesbrough South and East Cleveland); James Cleverly (Braintree); Thérèse Coffey (Suffolk Coastal); Damian Collins (Folkestone and Hythe); Robert Courts (Witney); Sir Geoffrey Cox (Torridge and West Devon); and Tracey Crouch (Chatham and Aylesford).
D: David Davies (Monmouth); Mims Davies (Eastleigh); Philip Davies (Shipley); David Davis (Haltemprice and Howden); Leo Docherty (Aldershot); Nadine Dorries (Mid Bedfordshire); Oliver Dowden (Hertsmere); Richard Drax (South Dorset); James Duddridge (Rochford and Southend East); and Iain Duncan Smith (Chingford and Woodford Green).
E-F: Michael Ellis (Northampton North); Charlie Elphicke (Dover); Nigel Evans (Ribble Valley); David Evennett (Bexleyheath and Crayford); Michael Fallon (Sevenoaks); Kevin Foster (Torbay); Mark Francois (Rayleigh and Wickford); Lucy Frazer (South East Cambridgeshire); and Marcus Fysh (Yeovil).
G-H: Zac Goldsmith (Richmond Park); Helen Grant (Maidstone and The Weald); Chris Grayling (Epsom and Ewell); Chris Green (Bolton West); Damian Green (Ashford); Andrew Griffiths (Burton); Robert Halfon (Harlow); Matt Hancock (West Suffolk); Simon Hart (Carmarthen West and South Pembrokeshire); James Heappey (Wells); Chris Heaton-Harris (Daventry); Adam Holloway (Gravesham); and Eddie Hughes (Walsall North).
J-K: Sajid Javid (Bromsgrove); Ranil Jayawardena (North East Hampshire); Bernard Jenkin (Harwich and North Essex); Andrea Jenkyns (Morley and Outwood); Robert Jenrick (Newark); Caroline Johnson (Sleaford and North Hykeham); Gareth Johnson (Dartford); Jo Johnson (Orpington); David Jones (Clwyd West); Daniel Kawczynski (Shrewsbury and Atcham); Greg Knight (East Yorkshire); Kwasi Kwarteng (Spelthorne); and Mark Lancaster (Milton Keynes North).
L: Andrea Leadsom (South Northamptonshire); Andrew Lewer (Northampton South); Julian Lewis (New Forest East); Ian Liddell-Grainger (Bridgwater and West Somerset); Jack Lopresti (Filton and Bradley Stoke); and Tim Loughton (East Worthing and Shoreham).
M-O: Craig Mackinlay (South Thanet); Stephen McPartland (Stevenage); Esther McVey (Tatton); Anne Main (St Albans); Kit Malthouse (North West Hampshire); Scott Mann (North Cornwall); Paul Maynard (Blackpool North and Cleveleys); Johnny Mercer (Plymouth Moor View); Stephen Metcalfe (South Basildon and East Thurrock); Amanda Milling (Cannock Chase); Nigel Mills (Amber Valley); Andrew Mitchell (Sutton Coldfield); Damien Moore (Southport); Anne-Marie Morris (Newton Abbot); Sheryll Murray (South East Cornwall); Andrew Murrison (South West Wiltshire); and Matthew Offord (Hendon).
P-R: Priti Patel (Witham); Owen Paterson (North Shropshire); Mike Penning (Hemel Hempstead); Andrew Percy (Brigg and Goole); Chris Philp (Croydon South); Chris Pincher (Tamworth); Rebecca Pow (Taunton Deane); Mark Pritchard (The Wrekin); Tom Pursglove (Corby); Dominic Raab (Esher and Walton); John Redwood (Wokingham); Jacob Rees-Mogg (North East Somerset); Laurence Robertson (Tewkesbury); Andrew Rosindell (Romford); Douglas Ross (Moray); and Lee Rowley (North East Derbyshire).
S-T: Bob Seely (Isle of Wight); Grant Shapps (Welwyn Hatfield); Alok Sharma (Reading West); Chris Skidmore (Kingswood); Chloe Smith (Norwich North); Henry Smith (Crawley); Andrew Stephenson (Pendle); Bob Stewart (Beckenham) Graham Stuart (Beverley and Holderness); Julian Sturdy (York Outer); Rishi Sunak (Richmond); Desmond Swayne (New Forest West); Hugo Swire (East Devon); Robert Syms (Poole); Ross Thomson (Aberdeen South); Kelly Tolhurst (Rochester and Strood); Justin Tomlinson (North Swindon); Michael Tomlinson (Mid Dorset and North Poole); Craig Tracey (North Warwickshire); David Tredinnick (Bosworth); Anne-Marie Trevelyan (Berwick-upon-Tweed); and Liz Truss (South West Norfolk).
V-Z: Shailesh Vara (North West Cambridgeshire); Martin Vickers (Cleethorpes); Theresa Villiers (Chipping Barnet); Ben Wallace (Wyre and Preston North); David Warburton (Somerton and Frome); Matt Warman (Boston and Skegness); Heather Wheeler (South Derbyshire); John Whittingdale (Maldon); Bill Wiggin (North Herefordshire); Gavin Williamson (South Staffordshire); Mike Wood (Dudley South); and Nadhim Zahawi (Stratford-on-Avon).
More top stories in the latest issue:
HAWKING POINTS
Minutes of a meeting between ministers and arms firm BAE Systems, about exports to Kuwait, shed an interesting light on the murky world of lobbying.
ELLIOT'S GOLD
Tory promises that the NHS is not for sale may not be great news for party co-chairman Ben Elliot, whose business empire includes a firm specialising in lobbying for foreign-owned private health firms.
SPEAKER BALANCE
Constituents of new Commons speaker Sir Lindsay Hoyle have experience of their MP facing other demands on his time.
COURIER POLITICIANS
Fast food delivery firm Deliveroo has strong connections with many leading politicians.
REVOLVING DOORS
The permanent secretary of the Department for Exiting the European Union has exited the civil service for a job as a 'strategic advisor' at Flint Global.
BRUSSELS SPROUTS
EU leaders square up to do battle over the new seven-year spending plans, including how to handle the Brexit-shaped hole in the accounts.
PLUS: Gavel Basher on MPs' passive aggression and self pity in the valedictory debate