Britain's legal Frankenstein
Turks and Caicos, Issue 1494
A CRIMINAL trial lasting more than three years would rightly be rejected as absurd. That such a legal marathon should still be running and have only reached the halfway stage, with the defendants yet to give evidence, would justly be laughed out of court. Yet that is what is happening in the British overseas territory and minor Caribbean tax haven of the Turks and Caicos Islands (TCI).
On trial for corruption, fraud and money laundering since December 2015 are the colourful former TCI premier Michael Misick, four former ministers and four associates. The prosecution finally concluded its case last September – after more than 200 witnesses, 2,000 exhibits and more than 100,000 pages of evidence, including 250 charts.
"This case is simply too big and cannot produce a fair trial," London criminal defence QC Jerome Lynch, representing one of the former ministers, told the court in January. "It is axiomatically unfair. No case should last 3-4 years – ever." The trial judge did not agree. A local MP has called the trial "a charade", while a recent local newspaper op-ed article described it as "a disgrace" that would "bleed the TCI dry".
A sea of wigs
The cost to date exceeds $30m (£23m) and could add a further $5-10m if it lasts the rest of the year, which is not impossible. The final total cost could near $100m, according to current TCI premier Sharlene Cartwright-Robinson.
That $30m represents almost $1,000 per head of the 35,000 population, still recovering from the impact of two hurricanes in 2017. Median annual income is $46,000. Tax-loving billionaire Michael Ashcroft controls a leading TCI bank and may still have "belonger"/voter status. His views on the trial and its cost are not known.
Ruling party chairman Doug Parnell, who described the costs as "pretty extortionate", told the Turks & Caicos Weekly News last year that more than half was legal aid for the defendants, who have been represented by more than 10 QCs and junior barristers from London. The legal aid budget was $10m before the trial started. Initial brief fees were more than $100,000. One witness told Private Eye it was like facing a sea of wigs.
Then there is the running cost of up to $11m a year of the Special Investigations & Prosecutions Team (SIPT), created in 2010 to prosecute the "systemic corruption" revealed by the UK-launched Auld Commission. A special courthouse had to be built on the island of Providenciales.
Ridge-top mansion
The prosecution, which first brought charges in 2011, is led by London QC Andrew Mitchell. Prosecution costs will not be known until after the trial. But public mood in the islands was not improved by the revelation last year that Mitchell had agreed to buy a $1.27m Blue Mountain ridge-top mansion. Mitchell told the Turks & Caicos Sun it was to be "paid for out of savings over 40 years".
Mitchell, like other London-based barristers, has effectively been unable to undertake any other trial work. "Had I known this case would take three years-plus I would not have accepted the brief and I suspect that is true of every other attorney," was the comment of one QC.
The SIPT obtained a judge-alone trial. Mr Justice Paul Harrison, the retired former president of the appeal court in Jamaica, is 82. He was appointed in 2012 for two years! Normally judge-alone trials move along faster than those with juries, as there is no need to play to the jury or labour legal points. Not this time.
In January the judge rejected defence abuse-of-process submissions that the trial had become "unmanageable" and should be halted. Proceedings are currently paused for Easter – one of many such holiday intermissions – on day 26 of defence submissions that there is no case to answer!
London-driven legal gravy train
It is hard to imagine a similar judicial farce now being allowed here. The 2005 protocol for complex jury trials states that except in exceptional circumstances "trials of six months are just not capable of satisfactory disposal".
An early Serious Farce Office case, Blue Arrow, saw the 1992 convictions overturned after a £40m jury trial lasting 184 days spread over more than a year. The trial judge commented: "All involved in this case have had to endure what no one in our courts should be called upon to cope with." Including judges. The appeal court called it a "costly disaster" and a "punishment" that should not be repeated.
The longest completed British criminal jury trial – a Scottish fraud trial which ended in May 2017 – lasted 20 months. The previous record was held by the Victoria Line corruption trial, which lasted 111 days over 21 months before it collapsed in 2005.
The juryless Sicilian mafia maxi-trial (more than 400 defendants) in the mid-1980s lasted 22 months. The jury-free initial Nuremberg trial of 22 major Nazi war criminals took a little over 10 months.
In the TCI case, both sides and the trial judge have been blamed for millions that could have benefited the local population instead being spent on fuelling a London-driven legal gravy train. The UK government has refused to help pay for a prosecution it generated. Asset recoveries in TCI are supposed to help pay the legal bill.
Defence barristers have blamed the prosecution for bringing too many charges (17) against too many defendants in one trial, instead of opting for several separate trials, starting with Misick and his inner circle. That would have been the usual UK procedure and normally limits the number of trials. Certainly it has long been the SFO procedure, and former SFO case controller Helen Garlick headed the SIPT until 2017.
Defence barristers have also accused the prosecution of introducing voluminous new evidence at the last minute, necessitating further delays. The prosecution case's opening remarks lasted 15 days. The first witness was not called until March 2016.
'Strategic oversight' from the FCO
Prosecutors have accused the defence of refusing to admit anything and putting the SIPT to proof on every point – which they are entitled to do. Delays have been caused by changes in defence counsel. Misick, forced out when Britain imposed direct rule in 2009 and extradited from Brazil in 2014, has changed his QC three times.
The trial's start was delayed when the defendants appealed all the way to the Privy Council in 2015 against Mr Justice Harrison trying the case on his own. Rejecting the appeal, the Privy Council stated that the trial was expected to only last "3-4 months"!
Harrison has been criticised for poor trial management – never saying "enough", as one QC put it. The normal court timetable was three weeks on, one week off. There was a two-month adjournment after the prosecution case finished, then a Christmas break. There have also been concerns about the judge's health and the risk that presents to the trial's completion. Harrison was ill for three months in 2017 and an operation caused an adjournment last year.
Last year Cartwright-Robinson pressed MPs on the Commons foreign affairs committee for help in funding the legal Frankenstein the UK government created, saying it was never intended that the islands should bear such a financial burden. That had been the committee's view back in 2010. It was reportedly also Garlick's original opinion.
The UK "must also bear some responsibility", the TCI premier declared on her return. "We can share the cost, so we can put some of those monies to rebuilding efforts". It has been suggested in court that the trial is subject to "strategic oversight" from London by the Foreign & Commonwealth Office.
Local TCI opinion is that Harrison will rule that the Misick show must go on, setting the scene for many more months of money-making for m'learned friends – especially with the expected appeals where the length of the trial could result in acquittals. So it is perhaps not surprising there are rumours that it could all be halted by a plea-deal package before Harrison rules on whether there is a case to answer.
But there are certain to be demands, including from MPs, for an explanation of how a trial originally estimated to last only 3-4 months ended up lasting 3-4 years. The UK referee should have long ago intervened to save the TCI taxpayer from further punishment.
'Slicker'
COLUMNISTS
Issue 1494

With Bio-Waste Spreader: "
After the PM's recent Brexit climbdown, environment secretary Michael Gove sent a congratulatory email to underlings at Defra, thanking them for a string of 'achievements' since the EU referendum. These included things like the building of 'new IT systems' and 'piloting of new ways of working'; and he wished them all a 'well deserved break' over the Easter holidays. Down of the farm, meanwhile, all that could heard was the sound of the sick bucket being passed around…"

With M.D.: "
Why hasn't there been public consultation on the contracting-out of South East London pathology services, worth a staggering £2.25bn over 15 years, with an option to extend to 20 years? NHS England clearly doesn't regard it as necessary, or at least thinks it can get away without one amid the Brexit chaos…"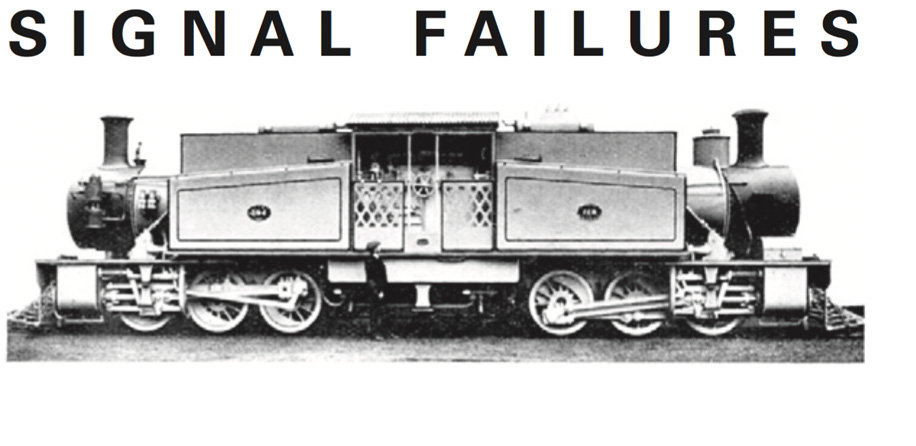 With Dr B Ching: "
So. Farewell then Richard 'Beardie' Branson, who fears that his Virgin Trains could disappear from the UK railway entirely this autumn. The departure is due to the Department for Transport's sudden decision to bar the company's 49-percent co-owner Stagecoach – with whom Branson runs the west-coast mainline – from all current franchise contests because Stagecoach is not complying with DafT's pension requirements. The news makes the notion of rail franchising, which was meant to import private-sector expertise into the industry, look more ridiculous than ever…"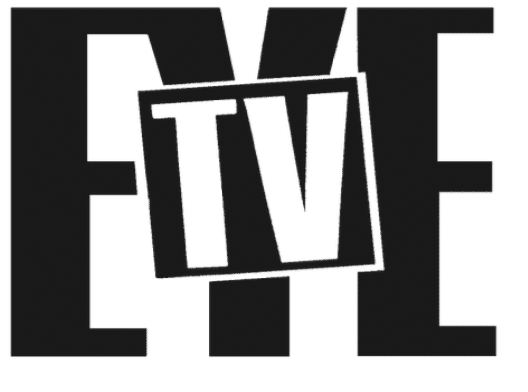 With Remote Controller: "
Last week's schedules offered two tips for screenwriters keen to fill the prestigious 9pm prime-time drama zone on the main channels. First, be a bloke called Williams – prolific brothers Jack and Harry Williams (The Missing, Baptiste, Liar, Rellik) wrote
The Widow
, the first two parts of which ran on Monday and Tuesday on ITV, directly opposite the opening episodes of
The Victim
, written by Rob Williams (no relation), which occupied all BBC1's 9pm slots until Thursday…"

With Old Sparky: "
Who exactly are Tempus Energy, the tiny, publicly-financed company with a commendable vision but a distinctly chequered track record? Run by 'entrepreneur' Sara Bell, Tempus has been trying to break into the energy sector since 2012. Its 'vision' is to facilitate something called 'demand-side response' (DSR), whereby 'smart' consumers shift their electricity usage away from times of the day when wholesale prices are highest, a worthy goal. Frustrated by its lack of business success, however, Tempus now seems to be lashing out all over…"

With Lunchtime O'Boulez: "
Musical life in Britain's Roman Catholic churches isn't exactly flourishing, but one of the few places it does is Westminster Cathedral – which has a world-class choir with seriously trained singing boys who attend the associated Cathedral Choir School. Now there are worrying signs such excellence is about to be compromised…"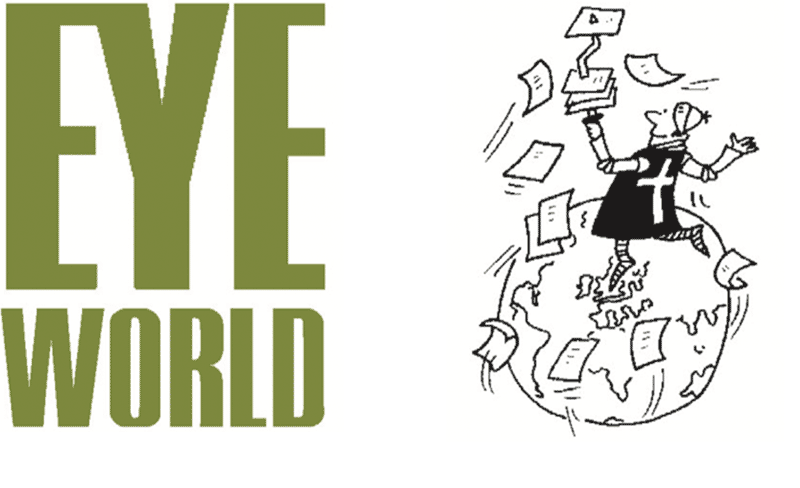 Letter from Bamako
From Our Own Correspondent: "
Islamic State may have been defeated in Syria, but it is increasingly clear that our armed forces in Mali – like those of our west African neighbours – haven't a clue how to fight the wave of violent extremists surging through the Sahel region. The European Union Training Mission's 620 soldiers have processed 13,000 of our squaddies as jihadi-hunters since arriving six years ago, but the death toll from terrorism climbs every year…"