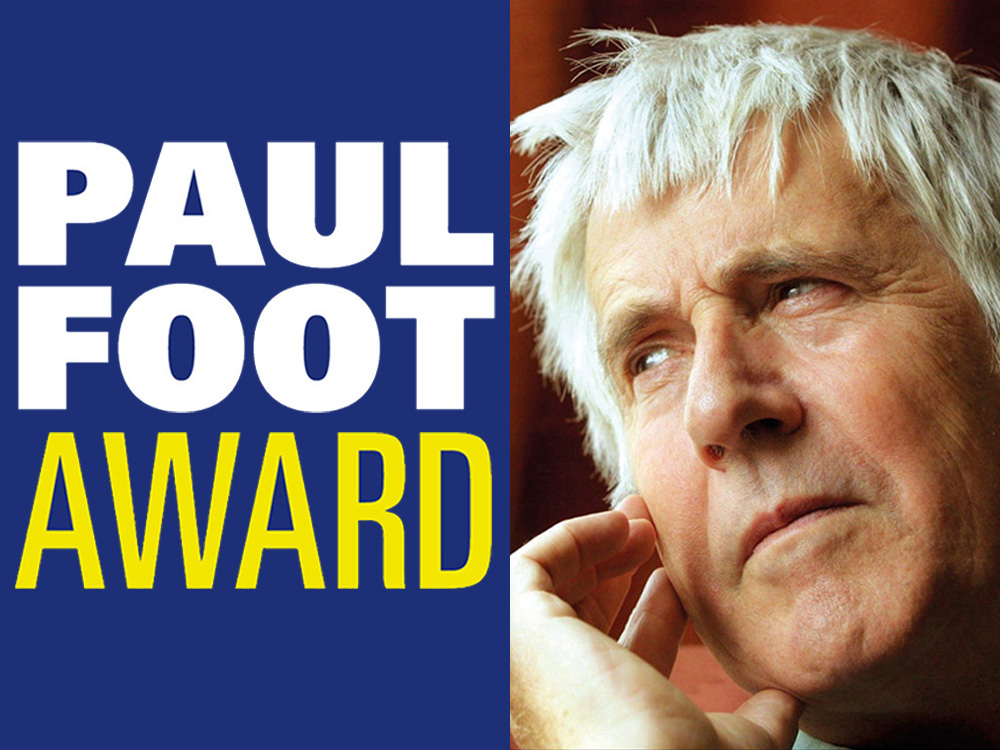 The Paul Foot Award 2020
And the winner is...
ALEXANDRA HEAL, The Bureau of Investigative Journalism for "Nowhere to Turn".


CONGRATULATIONS to
Alexandra Heal
of
The Bureau of Investigative Journalism
, who has been awarded the £5,000 Private Eye Paul Foot Award 2020.
With extensive and in-depth research, Heal's series "Nowhere to Turn" uncovered the shocking story of how police forces handle domestic abuse complaints against their own officers. Her investigation has led to a super-complaint being lodged with the police inspectorate, highlighting how police forces have abandoned vulnerable women while seeking to protect their own.
After announcing Heal's victory, Ian Hislop, editor of Private Eye, said: "This year we decided to do something a little bit different. Because we had to. So rather than all go to Barnard Castle we decided to do this year's awards ceremony virtually – as a big event in your front room. So congratulations to Alexandra Heal. Her entry was a terrific win against a really classy field of entries."
Padraig Reidy, who chaired the judging panel of Francis Wheen, Simon Jenkins, Helen Lewis, Emily Dugan, Janine Gibson, Julia Langdon and Matt Foot, added: "The judges were tremendously impressed by the range of entries, and the emergence of so much new journalistic talent. It's a privilege to honour Alexandra Heal's important work, and the work of all the shortlisted entrants."
The other five shortlisted entries, who each receive £1,000, were:

Kit Chellel, Joe Light & Ruth Olurounbi
Bloomberg Businessweek
Is one of the world's biggest lawsuits built on a sham?
Bloomberg Businessweek's investigation of a case that went from the dancehalls of Ireland to the high court in London via the oil fields of Nigeria was an intriguing account that spanned decades and continents. With clear explanations of complex scams, it told an important tale about how London's status as a hub of global corporate law can lead to UK politicians lobbying on behalf of the shadier end of international business.

Charles Thomson
Yellow Advertiser
Investigation into paedophile police informant
Tenacity on the part of local newspaper the Yellow Advertiser exposed how Essex police protected a known predatory paedophile and police informant, and then tried to stifle the results of an inquiry into the force's behaviour. The fact that this investigation took place even as the paper faced closure (it has since relaunched) underlines the dedication of its reporter and editor.

Tom Warren and Katie JM Baker
BuzzFeed News
WWF's secret war
Over the course of a year, the BuzzFeed investigations team revealed how one of the world's biggest and wealthiest wildlife charities, the World Wide Fund for Nature, was complicit in torture and killing by rangers and guards at wildlife reserves, and how the organisation continually tried to ignore or deflect criticism, including through internally commissioned reports. The WWF's allocation of funds to individuals and organisations suspected of abuses is now being investigated by authorities in the UK and the US.

Nadine White & Emma Youle
HuffPost UK
SPAC Nation investigation
Religious movement SPAC Nation was endorsed by politicians and local authorities for its apparently innovative approach to leading young people away from crime. But an in-depth investigation by HuffPost UK found many people who said that the church's charismatic leaders were living the high life while junior church members were forced to take out loans they could not afford, and even pressured to donate blood to medical trial companies in order to boost the church's finances.

Frances Ryan
Guardian
Britain's disability scandal
Frances Ryan's reporting has revealed how thousands of people with disabilities have been damaged by years of cuts to welfare. Ryan spoke to women in a range of extreme circumstances, from mentally ill women forced into sex work, to vulnerable people pressured into haggling with social services for legitimately claimed benefits.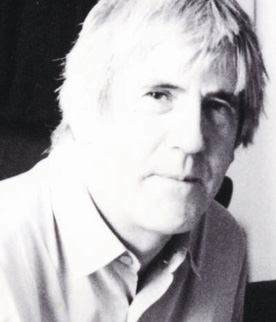 The Paul Foot Award was set up in memory of revered investigative journalist Paul Foot, who died in 2004.
Paul Foot, an investigative journalist, editor and left-wing campaigner, worked variously for the Daily Record, the Daily Mirror, The Guardian and Private Eye. He was involved in many high-profile campaigns throughout his illustrious career, including the Birmingham Six, the Bridgewater Four and the John Poulson scandal. His accolades include the Journalist of the Year, the Campaigning Journalist of the Year, the George Orwell Prize for Journalism and in 2000 he was honoured as the Campaigning Journalist of the Decade.
Paul Foot died in 2004 at the age of 66.
ONLY IN THE MAGAZINE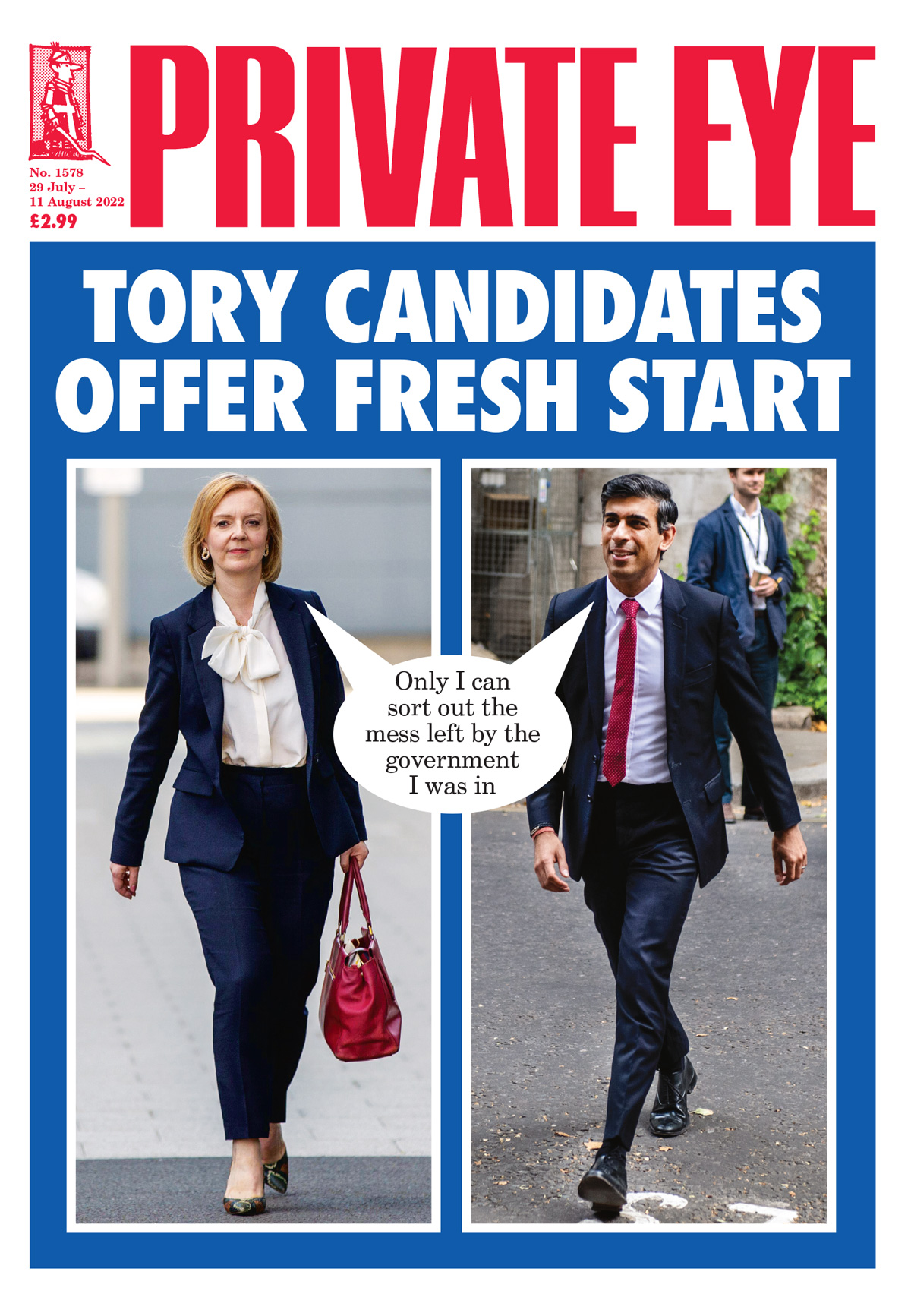 In This Issue
Vote Liz Truss or it'll be this hot every day – Doolally Mail Exclusive… Now it's cooled down, stop worrying about climate crisis until next heatwave, advises Met Office… Joy as Britain gets to host cheesy spanglefest of Tory Party Anti-Eurovision Contest… Viewers shocked twentysomething hook-up show Love Island turns out to be sexist and misogynistic… EuroMillions jackpot winner to splash out on some groceries and then fill the car up with petrol… Gullible pensioners warned of doorstep scam artists claiming to be Mrs Thatcher… Netflix will have to be more like Netflix if it's to survive against Netflix, says Nadine Dorries… Public dismay as Tom Cruise fails to show up for birthday party of Tooting toddler… Tom Bower's Meghan Markle, as told to Craig Brown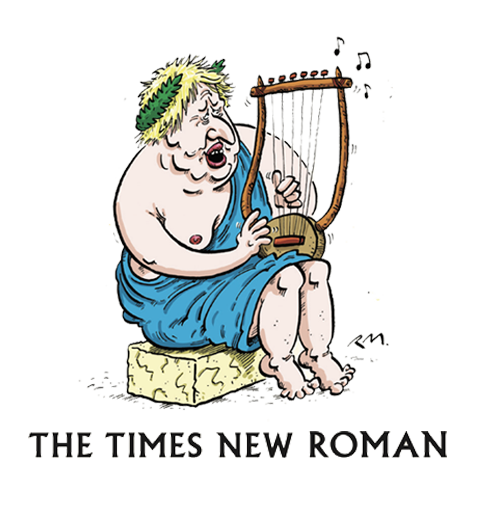 Nukes bulletin
More security failings at Sellafield
City breaks
Chancellor's post-Brexit financial free-for-all
Bang to rights
A lockdown leaving do at the Mail on Sunday
Read these stories and much more - only in the magazine. Subscribe here to get delivery direct to your home and never miss an issue!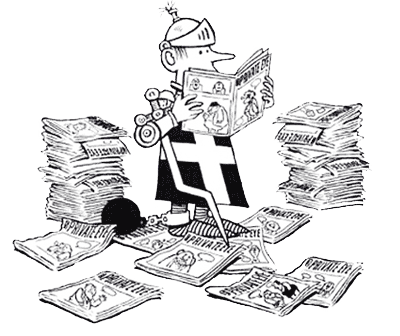 ONLY £2.99
SUBSCRIBE HERE
NEXT ISSUE ON SALE
10th August 2022
WHY SUBSCRIBE?