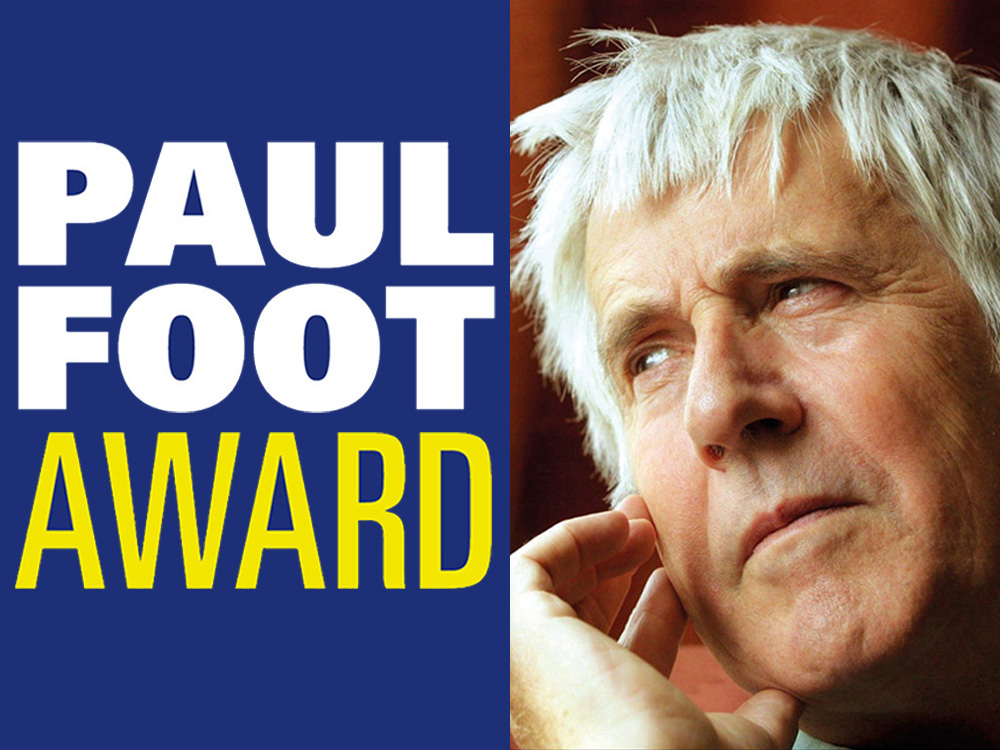 THE PRIVATE EYE PAUL FOOT AWARD 2020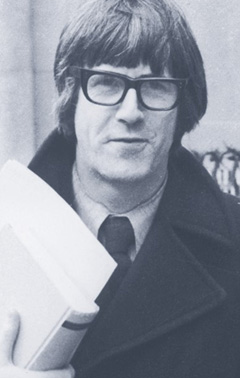 The Private Eye Paul Foot Award was set up in memory of revered journalist Paul Foot who died in 2004. It honours the UK's most brilliant, talented and determined journalists working in the fields of investigative and campaigning journalism today.

Submissions for this years award are now closed.

The winning entry will be awarded £5,000 on Monday 8th June 2020.

The shortlist will be published on the Private Eye website and in the magazine in May 2020.

Ian Hislop, Editor of Private Eye, said: "Everything is cancelled - but not the Foot Awards! The ultimate journalism prize is still up for grabs - or maybe not grabs but possibly for a handshake - or maybe not a handshake but just a little wave ...but the glory and the large cheque await! Enter now whilst you have a bit of time on your hands (and then wash them)."

The judging panel is comprised of Padraig Reidy (Chair), Francis Wheen, Simon Jenkins, Helen Lewis, Emily Dugan, Janine Gibson, Julia Langdon and Matt Foot. The judges' decision is final!


Queries
Queries should be directed to:
Amelia Knight
Midas PR
Tel: 020 7361 7860
Email: amelia.knight@midaspr.co.uk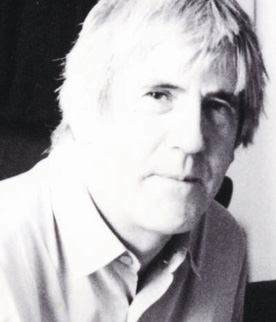 The Paul Foot Award was set up in memory of revered investigative journalist Paul Foot, who died in 2004.
Paul Foot, an investigative journalist, editor and left-wing campaigner, worked variously for the Daily Record, the Daily Mirror, The Guardian and Private Eye. He was involved in many high-profile campaigns throughout his illustrious career, including the Birmingham Six, the Bridgewater Four and the John Poulson scandal. His accolades include the Journalist of the Year, the Campaigning Journalist of the Year, the George Orwell Prize for Journalism and in 2000 he was honoured as the Campaigning Journalist of the Decade.
Paul Foot died in 2004 at the age of 66.
MORE FROM PRIVATE EYE
ONLY IN THE MAGAZINE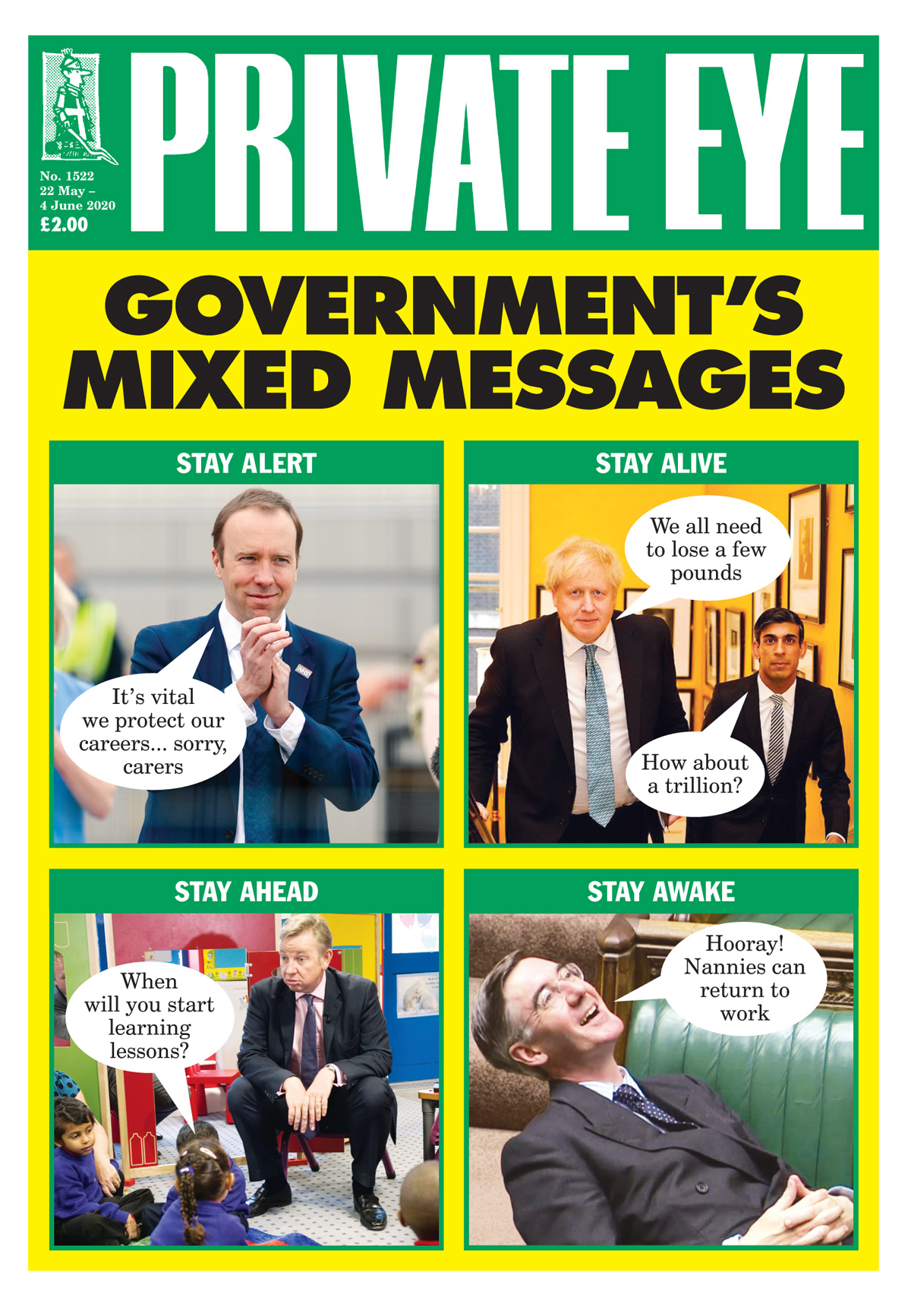 In This Issue
Stay Awake, Control Your Hair, Take the Dog for a Walk: The PM's TV address in full… Jubilation as Britain wins Eurovirus Contest… Nationwide shortage of tiny violins as Rich List reveals UK billionaires 'lost some money'… 'Clap responsibly' urge hand experts on NHS Thursdays… Crucial supplies of patience, humour and conversation run out as UK enters lockdown Week 94… Simon Heffer: What to read in lockdown, as told to Craig Brown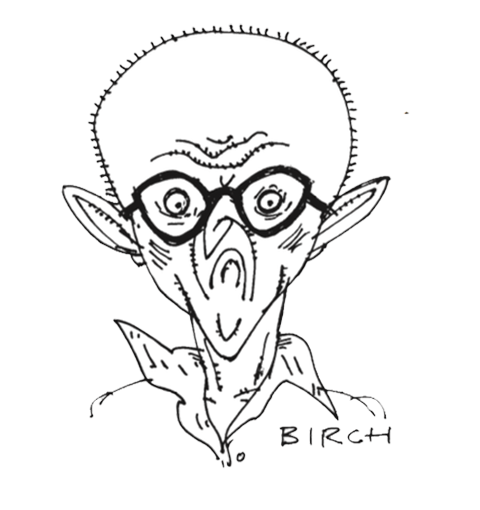 Brief lies
The papers and the PM at odds
World of Sport
A Fifa farce in Lausanne
Pandemic latest
Risk in the time of Corona
Read these stories and much more - only in the magazine. Subscribe here to get delivery direct to your home and never miss an issue!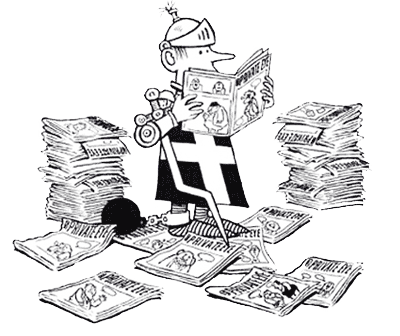 ONLY £2.00
SUBSCRIBE HERE
NEXT ISSUE ON SALE
2nd June 2020
WHY SUBSCRIBE?