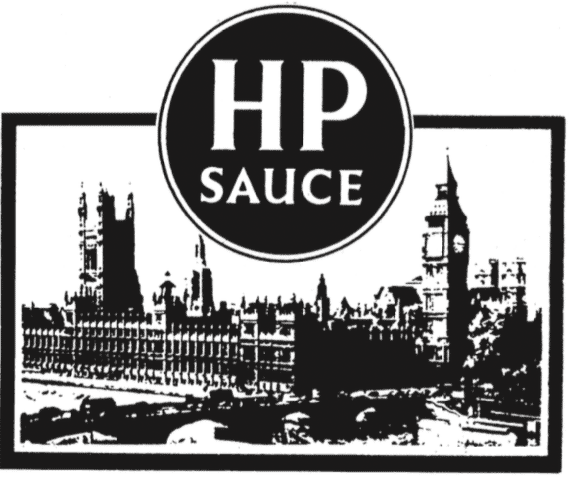 Hardly a farewell to arms
Revolving Doors, Issue 1427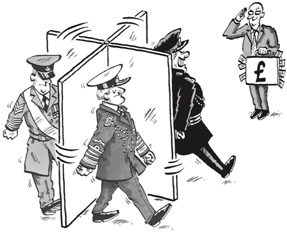 NO SUPRISE that the last Eye's special report, Public Servants, Private Paydays, didn't stop the revolving door spinning. Almost immediately, the advisory committee on business appointments announced yet another corker of a job move.
Former Chief of the General Staff Sir Peter Wall has been cleared to join US defence firm General Dynamics, even though the Ministry of Defence has more than £5bn worth of contracts with the firm, including a large one for the supply of specialist armoured scout vehicles to the army. The advisory committee also noted that "Sir Peter had official dealings with General Dynamics and its competitors during his last two years of service". Perhaps sensitive to recent criticism, it actually "considered whether it should advise that the appointment was unsuitable". So did the committee change lifetime habit of approving all moves (see last Eye) and finally turn one down? Don't be daft.
The only constraint it imposed was to require Sir Peter to wait until 18 months after he finished in the army before starting with the company. But as he hung up his uniform in January 2015 anyway, he can now walk straight into the boardroom. The committee did insist he wait two years from the same date before advising on bidding for MoD contracts. So General Dynamics will have to wait until Christmas is over before the old soldier can really earn his keep.
Kingman's coronation
More evidence of the business appointments system failing in practice can be found in the boardroom of one of Britain's largest insurance and asset management companies, Legal & General. In June the company announced that its new chairman would be Sir John Kingman, the Treasury number two mandarin who had just missed out on the top job (and received his consolation knighthood in that month's honours list). His career highlights included being chief executive of UK Financial Investments, the body responsible for looking after the taxpayer's bank shares, and a stint at Rothschild Bank before returning to government to run the part of the Treasury responsible for financial services, including its policy towards companies like Legal & General. No budget would have gone by without a number of decisions affecting the company being made with input from Kingman. This is exactly the sort of appointment that the advisory committee was established to vet, and Cabinet Office rules make clear that an official in Kingman's position "should not accept or announce a new appointment or offer of employment before it has been approved".
The advisory committee has confirmed to the Eye that Sir John has indeed submitted an application, but that to date approval has not been given. Yet Legal & General announced the appointment to the Stock Exchange on 28 June. It did say it was "subject to the advice of [the committee]", but that's not the point. As the wording of the rules makes clear, no acceptance or announcement should have been made. Kingman should not have told the Stock Exchange: "I am delighted to serve as [L&G's] next chairman."
It remains to be seen whether the advisory committee's chair, Baroness Browning, takes up the case retrospectively, but even if she does, the prospect of Sir John being hoicked out of his comfy boardroom chair is slim to non-existent.
More top stories in the latest issue:
LIVERPOOL RIVALRY
Labour opponents of Momentum have attacked its plans for the fringe of the party conference – even though their Progress group has similar plans.
FINAL DEMANDS
HM Revenue & Customs has offered tax dodgers a "last chance to come clean" – its sixth "last chance" offer in a decade.
TRADING PLACES
How big business is in position to influence the supposedly impartial civil service, via Liam Fox's international trade department.
WOMAN IN THE EYE
Drugs company AstraZeneca's huge fine over corruption in China puts Catherine Raines, the UK's top international trade official, in a tricky spot.
HOME TO ROOST
While Theresa May is busy dismantling many of David Cameron and George Osborne's policies, she's opted to back their housing record.
BRUSSELS SPROUTS
The revolving doors between public service and private paydays aren't just a UK thing: take ex-EU commissioner Jose Manuel Barroso of Goldman Sachs.