Columnists
Issue 1421

With Bio-Waste Spreader: "
The O'Neill Report, commissioned by David Cameron in 2014 and chaired by Treasury minister Lord (Jim) O'Neill, has spent two years examining how antibiotic use can be cut to reduce the likelihood of creating 'antimicrobial resistance' that in turn might create superbugs capable of killing tens of millions of people. The report is highly critical of farming stating that 'too many antibiotics are being used in agriculture. Sometimes without even professional oversight.' But, with so many vested interests in agriculture reliant on antibiotics for their livelihoods, can their use ever be reduced?..."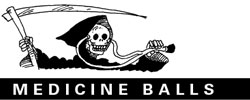 With M.D.: "
No one takes much notice of doctors, least of all politicians; but all the doctors MD has spoken to are in favour of the UK staying in the EU. Indeed, MD cannot trace one prominent national medical, research or health organisation that has sided with Brexit. Doctors and scientists do seem to believe the UK is better off, healthier and safer in Europe…"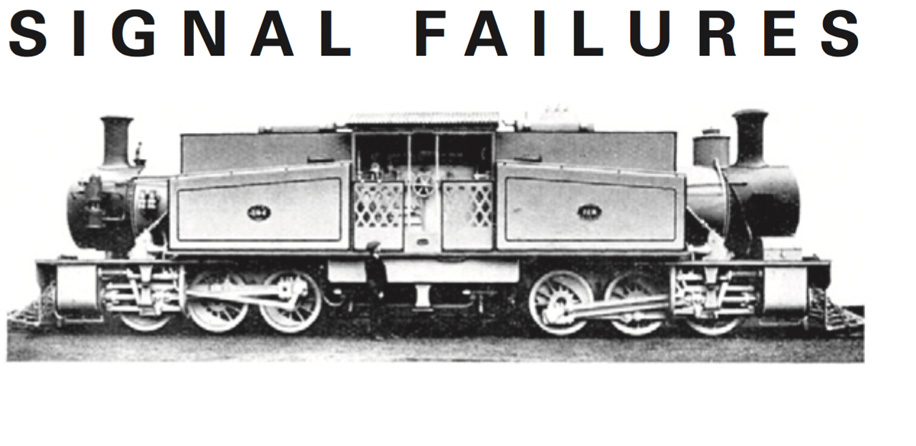 With Dr B Ching: "
The rule that nationalised firms can run our trains but only if they are foreign is bizarre to most people, but Tory ministers now plan to extend this to buses too. The Tories' damaging 1990s rail privatisation has led to such incongruities as the German government's rail firm running many franchises and Britain's biggest rail-freight firm; Dutch state rail running masses of British trains; Keolis, mainly owned by SNCF (French national rail), partnering Govia (Southeastern and Govia Thameslink Railway); and MTR, mainly owned by the Hong Kong government, winning the contract to run London's east-west Crossrail. Those firms' main objective in Britain is to suck out profits, aided by relentless fare rises, to help fund goodies (eg freezes on fares) for voters back in their homelands…"
With Remote Controller: "
Political programmes on British television are held, by internal and external regulations, to concepts of 'balance' and 'impartiality'. The coverage of the EU referendum, though, has shown how injurious to journalism these ideas can be. One long-running editorial farce has reached a peak of absurdity in these weeks. For decades, telly editors, in order to appease the political masters who decide their charters and oversight, have judged 'balance' by the distribution of minutes on screen rather than the range of opinion on the street. But the consequence of this is to give the impression that, on any given issue, Britain is divided exactly 50:50…"
[reviews of Question Time EU Special and The Andrew Neil Interviews: Leave or Remain? (both BBC1)]

With Old Sparky: "
More details emerge on the interminable decommissioning of the disused Magnox nuclear power plant at Bradwell in Essex. Readers will recall that 'technical issues' with waste processing have set back plans four years; but a trawl of government documents, contractors' blurb and academic papers reveals a technical fiasco…"

With Piloti: "
It is curious how places which have been spoiled and are not over-endowed with good buildings, seem anxious to spoil themselves even further. Ashford, in Kent, has suffered but survived the threat of overspill, an inner-ring road and the building of Ashford International Station… There is still something left of the historic town centre, and there are listed buildings. But soon there will be one less because, scandalously, it has been 'de-listed' by Historic England at the behest of Ashford district council…"

With Lunchtime O'Boulez: "
The UK's oddball musical ensembles often travel well – the Ukelele Orchestra of Great Britain somehow got a packed house and standing ovation last month at the mighty Semperoper, Dresden, natural home of Richard Strauss and Wagner – but not so the Cambridge-based Classic Buskers. Their touring Magic Flute in Shanghai proved so scandalous subsequent performances in Beijing were cancelled…"

With Slicker: "
The Commons select committee grilling of Sir Philip Green, Dominic Chappell and the growing cast of bit-part actors in the BHS tragedy has provided an unflattering insight into how 21st-century capitalism works – and in this case failed… Last week saw the supposedly all-powerful Green exposed as more High Street King Philip the Clueless than the Emperor Ming the Merciless of PR legend: defenceless in the face of the City advisers upon whom he relied; ill-informed by the layer of executives to whom he delegates power, so much so as to be unable to spot a 'mythomaniac' like Dominic Chappell despite an everyday lifetime on the street where fantasists and failures like Chappell live…"
Letter from Manila
From Our Own Correspondent: "These are gloomy times in normally frenzied Manila – and not just because of the premature onslaught of the rainy season. In recent weeks police working with vigilantes have murdered a number of alleged drug dealers… This looks like an extension of the approach to crime fighting that our incoming president Rodrigo Duterte honed as seven-times mayor of Davao City in the southern Philippines, when youths would regularly assassinate suspected felons who'd evaded prosecution due to technicalities such as, er, the scant evidence against them or their being too young to be tried…"