Columnists
Issue 1417

With Bio-Waste Spreader: "
The Rural Payments Agency is to make emergency '50 percent bridging payments' to thousands of farmers in England because it still can't organise to pay them their EU basic payment scheme subsidies for 2015. But if anyone hopes the RPA's disastrous performance of recent years might be about to improve in 2016, indications suggest the opposite..."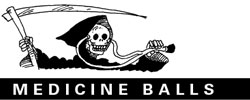 With M.D.: "
'It is deeply ironic and paradoxical that we are killing, through work stress, the very people who are charged with caring for us.' So said Professor Michael West, a senior fellow at the King's Fund, to a meeting of London GPs and their staff last week. West highlighted the stark contrast between the values of the NHS – compassion, collaboration, treatment according to need – and the reality. The NHS has the highest levels of work-related stress, staff illness, bullying and discrimination of any organisation he has studied in more than 30 years; 26.8 percent of NHS staff have significant anxiety and stress – 50 percent higher than the general population. And long-term, unremitting stress can kill…"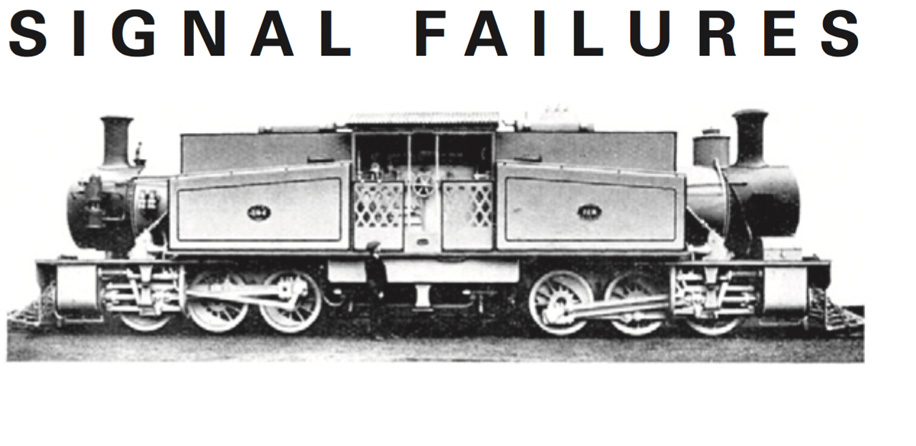 With Dr B Ching: "
Chancellor George Osborne wants Britain to stay in the EU, but in the event of Brexit he could console himself by dumping Network Rail's £40bn debt off his balance sheet. Labour chancellor Gordon Brown insisted NR was a private company, keeping NR's debt off his books although taxpayers guaranteed its borrowing. Thus NR helped itself to cheap finance without the usual accountability that goes with government guarantees. The Tories cheerfully continued the subterfuge until interfering Eurocrats forced NR's reclassification as a central government body in 2014, making the government officially accountable for NR's actions (except when there's an election coming up, apparently – see Eye 1383). After so long in fiscal fairyland, NR was soon found to have dire control of costs and Osborne commissioned rail executive Nicola Shaw to review NR's future financing…"
With Remote Controller: "
In a week that marked both the 90th birthday of Elizabeth Windsor and 400 years since the death of William Shakespeare, BBC Television was doubly bent double in veneration. Director-general Lord Tony 'Wolf' Hall has frequently preached the importance of 'partnerships' with other public bodies and, true to his vision, the broadcaster had teamed up with the Royal Shakespeare Company for a two-hour gala of Shakespeare-related performance and with the royal family for a 70-minute documentary. Common to both projects was a toadying tone – no fault was to be found in either national poet or national monarch – and the presence of Brian, who, as heir to the throne, narrated the tribute to 'Mama', and, as president of the RSC, was guest of honour at Stratford-upon-Avon, even being allowed a Goonish walk-on part in a sketch at the gala…
[reviews of Shakespeare Live (BBC2) and Elizabeth at 90 - A Family Tribute (BBC1)]"

With Old Sparky: "
How to make sense of the lies and dodgy statistics that bedevil current energy policy?... To identify which 'facts' are reliable and which arguments are sound is exceptionally difficult. The premature death of the redoubtable Professor Sir David MacKay last week at the age of 48 is therefore a tremendous loss. Eye readers will recall that in his five years as chief scientific adviser to the Department of Energy and Climate Change, he resolutely sought to bring to the attention of politicians and civil servants all manner of salient facts about energy that they would rather not know…"

With Piloti: "
As with health care there are alarming variations in the protection an historic building might receive in different parts of the country – better to be a listed building in, say, London rather than Liverpool… But, worst of all, it emerges, there is Northern Ireland, where the statutory listing of historic buildings only began in 1974…"

With Lunchtime O'Boulez: "
Something curious happened at Cadogan Hall last week: a protest (feeble, as it turned out) during a performance by Valery Gergiev and his Mariinsky Orchestra, with people shouting about money-laundering, homophobic legislation and the usual issues that get agitators agitated when the Russian maestro and perceived apologist for Vladimir Putin flies in. It wasn't the disruption, however, that was odd. It was the fact that Gergiev and his mighty band were playing in this modest, middle-ranking, relatively small-scale concert hall and not the Southbank or Barbican…"

With Slicker: "
BHS's collapse into administration is a death foretold a year ago in Eyes 1388 and 1389 – which detailed the less than credit-worthy business history of new owner and repeat bankrupt Dominic Chappell. Insolvency expert Duff & Phelps has been called in by Chappell, not by the retail chain's creditors, who are owed more than £1bn. But the administrators should have some tough questions for Chappell and his associates…"
Letter from Nagorno Karabakh
From Our Own Correspondent: "Spring has started with a loud bang in our tiny self-declared republic, an Armenian populated enclave that broke away from Azerbaijan following a devastating war in the 1990s. On 1 April we awoke to find ourselves under a full-scale Azerbaijani blitzkrieg, as kamikaze drones rained down on our fortifications, and tanks and helicopters pushed a kilometre beyond the front line, taking two small hills and an abandoned village. The death toll was in the hundreds; but with the leaders of Azerbaijan and our patron Armenia not known for their transparency, we will probably never know the full extent of the losses…"