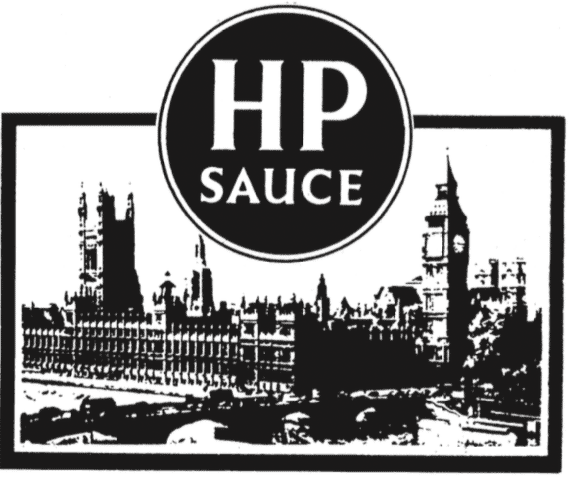 Whitehall's flawed focus
Tax haven transparency, Issue 1474
WHEN MPs voted in May to force Britain's overseas territories to open their corporate registries, revealing the beneficial owners of hundreds of thousands of shell companies, there was much rejoicing – but some bafflement too. After resisting the amendment to its Sanctions and Anti-Money Laundering Bill from Tory Andrew Mitchell and Labour's Dame Margaret Hodge, why did the government suddenly surrender?
The capitulation, it now appears from internal communications seen by the Eye, was not the honourable listening to "the strength of feeling in the House" that Foreign Office minister Sir Alan Duncan claimed at the time. In fact ministers were confident the amendment was so loosely drafted that Bermuda, the British Virgin Islands (BVI), Cayman and other territories would be able to challenge it, ultimately denying Hodge and Mitchell their victory while keeping Whitehall hands clean.
Legal battle
One deficiency of the amendment is that it does not grant a specific power to legislate for Bermuda, which has a different relationship to London than the Caribbean territories; another is its failure to specify who in the territories would be responsible for introducing the new open registries.
Government lawyers had recommended the drafting be tidied up in later stages of the bill's passage through the Commons and Lords. But Foreign Office ministers overruled them, preferring a flawed law to pass on to the statute books (as it did three weeks after Duncan's "climbdown") to the prospect of upsetting the last few pink places on the map.
The legal battle is already taking shape. The BVI, arguably the territory with most to lose from open registers, has turned to law firm Withers to take on the government. "We are confident there are constitutional grounds for challenging the imposition of a public register," said partner Hussein Haeri, also citing "human rights issues raised by public access to the register".
Anti-crime benefits
Among its many offshore activities, Withers is of course linked to scores of properties in London held through offshore shell companies – among them a string of Isle of Man companies owning apartments in the notorious One Hyde Park worth tens of millions of pounds, three others in the block held through BVI companies and one through a Bahamas shell.
The next chance to enact Hodge and Mitchell's proposal would come in legislation expected next year to reveal owners lurking behind UK property-owning shell companies. The Home Office and Department for International Development might support the move given its anti-crime and pro-development benefits, but it seems unlikely the FCO will be won over. With a rearguard action to limit Brexit damage bound to be in place by then, opposition from King Charles Street may be more direct next time.
PS: Hodge and Mitchell, meanwhile, have been out and about trying to persuade tax havens of the self-cleansing virtues of transparency.
Two weeks ago they flew to the Isle of Man (not covered by their amendment) to make their case for open registers. The busy MPs had no time, alas, to visit one of the island's biggest players, accountancy firm EY, from whom Mitchell has been earning £30,000 a year for five days' work since 2016.
As the Paradise Papers revealed, EY's main business on the island is advising the super-wealthy how to avoid VAT on their personal jets. Among its clients have been Lewis Hamilton and a number of oligarchs close to Vladimir Putin (see Eye 1457). The unembarrassable Mitchell sees no contradiction between this and his role as vice-chair of the all-party parliamentary group on "responsible taxation".
More top stories in the latest issue:
SIN OF OMISSION
MPs investigating UK collaboration in torture decide NOT to grill ex-Labour ministers Jack Straw and David Blunkett, or MI6's Richard Dearlove. Why?
LUCKY NUDGE
Behavioural Insights, the firm created by privatising the Cabinet Office Nudge Unit, finds another canny way to generate loads more work for itself.
DON'T PUT OUT MORE FLAGS…
Whitehall flies the flag for the England football team, but the international development department runs into local difficulties at its East Kilbride office.
REVOLVING FLAWS
MPs criticise Acoba, the business appointments committee, again… as a former first sea lord starts work with a PR firm that spins for Saudia Arabia.
BRUSSELS SPROUTS
A Swedish political party founded by neo-Nazis and former SS veterans gets the nod to join the European Conservatives and Reformists group of MEPs. Nice.
CALLED TO ORDURE
Gavel Basher on the quaintly absurd election of the 19th Earl of Devon – oddly enough a big bucks lawyer – as the new hereditary crossbench peer in the Lords.
NUCLEAR FAMILIES
The business department chucks in the towel and more or less hands the task of determining UK nuclear policy to the, er, nuclear industry.