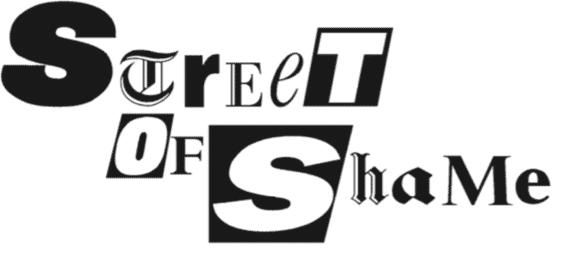 The Eye's tribute to Paul Dacre
Mail succession, Issue 1472
NEW Daily Mail editor Geordie Greig first tried to join the Rothermere empire in the mid-1980s, while a rookie reporter on the South East London & Kentish Mercury: he started working casual shifts at the Daily Mail but was told by the news editor after a month that he wouldn't get a job because he lacked "the Daily Mail sparkle". The news editor was one Paul Dacre.
What saved Greig at the Mail was picking up the phone and hearing an anonymous caller say Lord Lichfield was getting divorced. He took the tip to the newsdesk without mentioning where he'd got it, and after the Mail confirmed the story Dacre was so impressed by the youngster's "marvellous contacts" he offered him a staff job forthwith.
Despite giving him that head-start – which he may now regret – Dacre has long simmered with resentment at his rival's grand social connections. In July 2013 the Daily Mail ran a coruscating full-page attack on White's Club, denouncing this "notorious" institution which attracts "more than its fair share of rogues". It added: "The 'White's Club S**t' has entered club slang to mean the worst sort of nasty, selfish, pompous show-off." A topic of limited appeal to readers, surely? But the sole point of the polemic wasn't mentioned: the members of White's Club include one Geordie Greig, who had recently been imposed as the new editor of the Mail on Sunday at the insistence of Lady Rothermere, much to Dacre's annoyance.
A photo of Greig in the Royal Box at Wimbledon two years ago drove Dacre into such fury that Mail columnist Jan Moir had to retaliate. "A pox on the smug spongers in the Wimbledon Royal Box", she wrote, sneering at "media munchkins [who] have blagged their way in, via some unnamed grand vizier of grease". These guests were, she opined mildly, "the effluence of society".
A day later the Mail ran an epic 2,000-word spread demanding "how DO so many C-list celebs get into the Royal Box?" It noted that George VI once played in the doubles tournament, but "he and his partner Sir Louis Greig lost in three straight sets". Loser Louis being, of course, Geordie's grandpa.

Good grief
IN his resignation statement last week, Paul Dacre boasted of "our countless successful campaigns" under his leadership, with "justice for Stephen Lawrence" foremost among them. But he omitted to say what sort of campaign the Mail ran on the subject between Lawrence's murder in April 1993 and Dacre's justly celebrated "MURDERERS" front page four years later.
Such as its scoop of 10 May 1993, "HOW RACE MILITANTS HIJACKED A TRAGEDY", reporting that Stephen's death had been "swept into a whirlwind of high-profile publicity organised largely by anti-racist groups on the short path towards the making of a cause", approvingly quoting criticism of the Lawrences from police sources. The accompanying editorial demanded: "Is there not something contemptible about professional protesters who capitalise on grief to fuel confrontation?" A further story two days later reminded readers that "the Daily Mail revealed how within hours of the teenager's death… hardline left-wingers moved in to create a cause".
Dacre only moved in to create a cause himself after discovering that Neville Lawrence was that nice man who had done some decorating a few years earlier at Dacre's house in Islington. Cue the greatest reverse ferret of modern times.

All at c-word
ALTHOUGH his Daily Mail bemoaned the coarsening of British culture almost as often as it predicted a crash in house prices, we reported in 2005 (Eye 1127) that "Dacre… is so prodigal in his use of the c-word that editorial conferences are now known among staff as 'the Vagina Monologues'. A typical greeting of one Daily Mail hack by another now goes as follows: 'I say, have you been double-cunted yet?'" We added a translator's note: "This is Mailspeak for 'have you been called a cunt by the editor twice in the same sentence?'"
Towards the end of 2011, however, staff noticed that he had suddenly dropped the c-word: instead he was berating them as "fucking tossers" instead. Mellowing in old age? Not at all: he was in training for his appearance at the Leveson inquiry in the new year. Senior management had persuaded Dacre to draft in former Mail writer Ed Heathcoat Amory, who had gone to work for Matthew Freud's PR firm, to advise on the problem of the editor's body language and, er, verbal language.
With his Leveson performance out of the way, normal business was resumed. Dacre was always particularly angry after returning from one of his holidays: as he strode towards his office every executive he passed had to endure a blizzard of profanities for their uselessness during his absence. As we revealed in Eye 1334, these became known as "drive-by shoutings".

Dear diarist
GEORDIE GREIG's arrival at the Daily Mail should lead to some interesting exchanges with Peter McKay, whose Ephraim Hardcastle column has teased him for years, particularly about his appetite for extravagant freebies – and for the services of masseurs.
In 2003, a typical Hardcastle item noted that the "massage-loving Tatler editor" was "wallowing in freebie luxury at Prince Jefri of Brunei's new Empire hotel". McKay added: "Wonder what the rubdowns are like."

Not shy, not retiring
DACRE turned 65 in 2013, which was also the year the Pope announced his resignation. Other papers thought the first papal retirement in 600 years was front-page news, but Dacre relegated it to page 8 of the Daily Mail. A week earlier, when Queen Beatrix of the Netherlands called it a day, Dacre reacted with a furious op-ed piece by Robert Hardman arguing that "continuity and stability" are undermined if rulers abdicate merely because they're getting on a bit.
The subject of ageing leaders stepping down has become an increasingly delicate one for Daily Mail hacks since Dacre became an OAP. In 2015 the failure of David Moyes, Sir Alex Ferguson's successor at Manchester United, gave Dacre the excuse for a none-too-coded essay by his pet historian Dominic Sandbrook: "From Tesco to Mrs T, why great leaders are so often followed by feeble leaders." As Sandbrook explained: "The truth is that like medieval barons and Manchester United footballers, most of us still pay homage to the cult of the strong leader. Once the familiar steady hand is gone, we start to lose confidence…" And then? "The blame inevitably falls on the hapless successor." We shall see!

70 not out
THE Mail itself was having no talk of "retirement", insisting instead across an entire page that the "MAIL'S EDITOR TO TAKE UP NEW ROLE". Dacre would, his chief reporter Sam Greenhill noted, merely "step back from day-to-day editing of the Mail by his 70th birthday" and "take on broader challenges within the company as chairman and editor-in-chief of Associated Newspapers, publisher of the Daily Mail, Mail on Sunday and Metro newspapers and the MailOnline and Metro.co.uk websites."
Although the chairman's title is a new one for Dacre (predecessor Sir David English was punted into the same position to make way for Dacre when his own time came to be hailed as the greatest editor of his generation in 1992), he has rejoiced in the editor-in-chief title since 1998, and wielded it on regular occasions. He once excised a feature on a life-modelling class from Metro on the grounds that the artistic nude in question was male, not female.
As the Eye noted last year, the title made a nonsense of Dacre's fierce claim that MailOnline was "a totally separate entity that has its own publisher, its own readership, different content and a very different world view". Perhaps with a bit more time on his hands, Dacre will get round to firing up his computer and having a look into the further reaches of his online empire, where recent delights include: "The most expensive sex toys ever – but how many can YOU identify?"; a "beginner's guide to swinging"; and "Meet the tantric witch who hosts masturbation circles".

Good sports finally agree
IT'S not often that outgoing Daily editor Dacre and Sunday editor Geordie Greig find common ground, but the Eye has unearthed an unusual case of cross-paper accord in the Mail empire.
A few months back, the Mandrake column in the New European reported that the Daily Mail had spiked a piece on 1930s tennis champion Baron Gottfried von Cramm, who was opposed to the Nazi regime and imprisoned by the German authorities for having a homosexual affair. The piece was kyboshed after a staffer noticed a few lines detailing how Wimbledon's All England Club had banned the player from its 1939 tournament and discovered that the Mail's then owner, Harold, the first Viscount Rothermere, had used his influence to push for von Cramm's ban.
After the Daily Mail's rejection, the tennis piece was peddled elsewhere and picked up by the Mail on Sunday which, as Eye readers will know, is not at all averse to running stories deemed unacceptable by its Mail stablemate. An MoS news reporter was put on the case to forensically examine the details of why von Cramm was excluded from Wimbledon. At this point the hack unearthed an unexpected connection. The chairman of the All England Club at the time of von Cramm's exclusion was Sir Louis Greig, a member of Oswald Mosley's January club and the grandfather of one Geordie Greig. The piece was hastily spiked by the Mail on Sunday too. Game, set and match to the forefathers!

Tied up in Notts
UNTIL 2012 the Daily Mail owned a regional newspaper publishing company, Northcliffe Media, whose titles included the Nottingham Post. The Post's website, built to a standard model, included a profanity filter that checked all uploaded content and replaced any banned words with an equivalent number of asterisks.
It operated regardless of context: when a music critic described a cover version of "Green Manalishi", it appeared as "Green M****ishi". Another reviewer, covering a Miles Kame gig, mentioned the singer's monobrow. Presto! It became "mo***row" online. 
Besides "anal" and "nob", the Northcliffe filter was programmed to exclude "skank", "pussy" and many other words thought too shocking for readers – plus one proper-name, as was revealed when Charlotte Church came to town six years ago. Kicking against her previous media incarnations (voice of an angel, ladette), she had just "gone indie" and was writing songs inspired by her rough treatment at the hands of the press, including one about her appearance at the Leveson inquiry. On stage, she sarcastically dedicated it to Paul Dacre. Or, as the Nottingham Post website put it after the Northcliffe profanity filter kicked in, "to **** *****".

Whither Vain?
RELIEF at last for Ted "Smiley" Verity, the unpopular Daily Mail executive whose appointment as editor of the Mail on Sunday was announced last week.  As deputy editor of the MoS six years ago, he had high hopes of moving into the editor's chair – but Geordie Greig was brought in over his head at Lady Rothermere's behest and Smiley was packed off to the Daily Mail, snarling with disappointed rage. He was so popular among his colleagues at the Mail on Sunday that only three hacks there signed his leaving card. 
Whilst at the Mail, Verity recruited Sarah Vain from the Times and the two are joined at the hip. Vain is going around claiming she can't work with Greig, leading to rumours that she is going to join Verity on the Mail on Sunday. The arrival of Mrs Gove might be bad news for Remoaner columnist Rachel Johnson, but at least she was given a new annual contract by Geordie as a parting gift. Will the MoS become the Brexit outpost of the empire and the Mail turn Remain? Watch this space!
Meanwhile, one of Paul Dacre's last acts before agreeing to vacate the Daily Mail editorship was to terminate Max "Hitler" Hastings's contract, thought to be worth about £150,000 a year for a big weekly why-oh-why essay. No one is entirely sure what Hitler did to incur his displeasure. But unless Greig decides to re-hire him, Daily Mail readers will never again delight to Sir Max's thoughts on filling the dishwasher ("Is there anything more maddening than a 'helpful' husband!") and the nation's lack of moral fibre ("Whatever happened to British gumption?"). Alas!
More top stories in the latest issue:
BAD BOY BALONEY
Isabel Oakeshott's spoiler in the Sunday Times to foil Observer revelations about Arron Banks' Russian contacts has more holes than a string vest.
GUARDIAN GREMLINS
Red faces at the Guardian as a technical glitch at the Twitter interface sees readers shunted to the Leave.EU homepage.
RECORD DAMAGES
Scotland's Daily Record admits contempt of court after a lawyer who checked the article was 'heavily sedated… and incapable of rational thought'.
GOB LESS!
Footballer-turned-pundit Jamie Carragher, suspended by Sky for spitting at a 14-year-old girl, finds the Telegraph a more forgiving employer.
CASH FOR COLUMN INCHES
Commercial deals with Google and Uber promising positive editorial coverage aren't the only bogus news in George Osborne's London Standard.