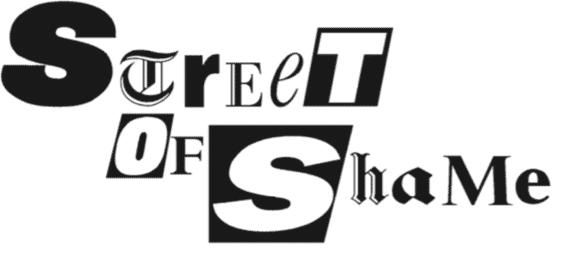 Still top of the paps…
MailWatch, Issue 1452
IT'S hard to believe, but this week it is two decades since that fateful day when the news came through from Paris.

Yes, it was on 7 September 1997 that the order was given by the 3rd Viscount Rothermere, based largely in the French capital for tax purposes, that following the death of Princess Diana, "I have instructed my editors no 'paparazzi' pictures are to be purchased without my knowledge and consent."

The news was splashed across the Daily Mail's front page the following morning beneath the now-legendary headline: "MAIL LEADS THE WAY IN BANNING PAPARAZZI PICTURES." And how has the Daily Mail, now in the tender care of Vere Rothermere's son the 4th Viscount, but now, as then, edited by Paul Dacre, commemorated that anniversary?

'Unnecessary intrusion'
On 31 August, the very day of the 20th anniversary of Diana's death, it illustrated a double-page spread with an enormous grainy long-lens snap of the princess "on the phone on Mohamed Fayed's yacht in the days before she died", credited to pap agency Sipa Press, the agency that 20 years ago this week was boasting "it had sold what it called the last photos taken of Diana and Fayed alive as they left the Ritz".

Overleaf, things were brought bang up to date with a pap shot of heiress Chloe Green and her boyfriend, credited to Splash News. It also got one of three credits a few pages later, along with rivals Backgrid and Zuma, for shots of Victoria Beckham and her 14-year-old son at a tennis match.

The Editors' Code drawn up by a committee chaired by Dacre would not define that as a venue where they had "a reasonable expectation of privacy" – but it does also state very clearly that "young people should be free to complete their time at school without unnecessary intrusion".

'Celebrity candid'
Along with the ongoing Di commemorations, the following day's paper brought a front-page shot and a page-length pic on page two of Felicity Kendal "spotted out and about in London… baring her midriff", courtesy of "global premier celebrity news agency" Backgrid; a photo of Mo Farah locking his car from "leading supplier of celebrity candid" Goff Photos; and two entire pages of snaps of Victoria Beckham critiqued by Sarah Vine and carrying credits to four separate photo agencies.

All that is before you even start on the Mail website (notoriously "a totally separate entity with its own publisher, its own readership, different content and a very different world view", but nonetheless also overseen by Paul Dacre as editor-in-chief), which consists of almost nothing but paparazzi pictures. It's what both she and the 3rd Viscount would have wanted!
More top stories in the latest issue:
READY FOR A BOLLOCKING
Hacks gathered for a pep talk by Sun associate editor Dan Wootton get a nasty surprise when the Bizarre showbiz supremo's trousers split open at the crotch.
GRUESOME THREESOME
The Mail may be salivating, but one senior showbiz hackette is dreading Mel B's upcoming libel trial and any possible reference to raunchy threesomes.
DO YOU SPEAK DACRE?
Extracts from the Daily Mail style guide, as distributed to sub-editors to ensure Mail readers see the world the way Paul Dacre prefers it.
SERIAL OFFENDERS
Ructions at the Sunday Times as it serialises memoirs of its former literary editor Claire Tomalin, whose relations with the paper are, ahem, frosty.