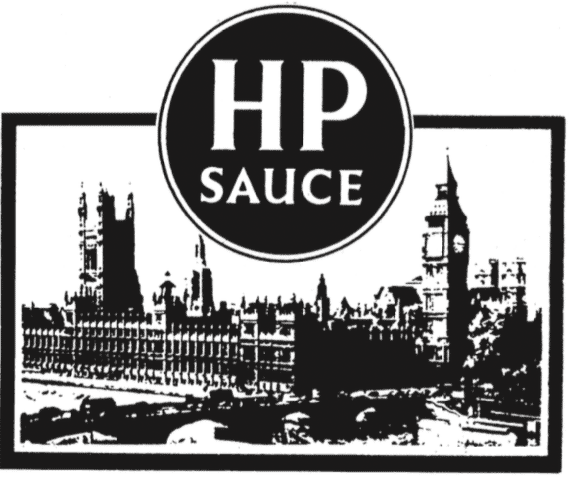 Network if you can get it…
Theresa's team, Issue 1444

WHEN Theresa May became prime minister she said her philosophy included "faith in capitalism and free markets". But some of her key staff and supporters' careers have depended on big government subsidies. Take, for example, her bearded honcho Nick Timothy, who has been called "the most influential adviser in Downing Street" (©ITV News) and was a key player in her leadership election campaign.

Over recent years Timothy has shuttled between working for May at the Home Office and being a director of the New Schools Network (NSN). He was her special adviser when she was home secretary, moved to the NSN in July 2015 and then took a sabbatical to help run May's leadership bid last summer before moving into Number 10 with her as co-chief of staff.

£1.2m DfE grant
The NSN calls itself "an independent charity" which helps those starting a free school. But its latest accounts, published in January, show that 89 percent of the NSN's £1.2m income comes from a grant from the Department for Education (DfE). Accounts available on the Charity Commission website show it has received £5.1m from the DfE since 2012, totalling 65 percent of income. Far from being "independent", the NSN, which promotes the government's free schools policy, largely depends on a government grant.

Timothy doesn't speak much in public, but as a columnist for ConservativeHome he attacked Labour in 2015 for its commitment to "more spending", "more taxes" and "renationalisation" – all while employed by a "charity" largely reliant on government money. The Network's accounts show top directors' salaries range between £70,000 and £90,000.

Timothy is not the only Tory to have been on the NSN payroll. Ex-teacher Mike Crowhurst, who became Theresa May's education adviser in January, has worked for NSN since 2011, most recently as director of education. With Timothy and Crowhurst gone, the NSN has kept up its Tory links: Conservative propagandist Toby Young took up his new post as one of its two directors in January. Young says he is in favour of the academy and free school programme because it "reduces the involvement of politicians and bureaucrats in taxpayer-funded education". But his position running a taxpayer-funded "charity" makes him look like a government-funded, politically influential bureaucrat.

'Big Society'
The NSN has much in common with other "Big Society" ideas like the Big Society Network or National Citizen Service. The initiative was supposed to see charities supplementing the state – but it turns out to mean politically-connected charities being funded by the state. The NSN does admit it is in part a political organisation involved in "campaigning to win public and political support for free schools".

In its latest accounts the NSN says the DfE grant "will end in 2017 and will be subject to a re-tendering process". However, it is "confident" it will "submit a strong application". With Young, Timothy and Crowhurst as cheerleaders, no doubt the confidence is well-placed.

The Eye asked the NSN about its funding and Tory links. Young said he was appointed after a "rigorous, open recruitment process", and that the NSN only won its grant "after a robust tendering process, with the final decision being made by senior civil servants, not politicians". He added: "If you look at NSN's accounts going back to its formation in 2009, the Department for Education's contribution to our budget has been less than 50 percent". So that's all right, then.
More top stories in the latest issue:
SOCIAL HOUSING HOGWASH
With no new money on offer and a pisspoor record over the last seven years, the Tories' promise of 'a new generation of social housing' is hard to swallow.
BRUSSELS SPROUTS
The government's no-show in Brussels to discuss the fate of 3m Europeans living in the UK won't help future negotiations over Brits who live in the EU.
CUTTING REMARKS
Tory housing minister Gavin Barwell has a tiny majority in Croydon – but did he really have to accept endorsement from a once knife-wielding armed robber?
SPEAKER'S CORNER
How the Lib Dem party hierarchy has again stopped local activists fielding a candidate against loathed Commons speaker John Bercow.
LOOK WHO'S HORKING
More on the Eye's old friend Kevin Horkin, Tory candidate in Hyndburn. As his leaflet says: 'Kevin Horkin – Hyndburn Needs Better.' How very true.
ARABIAN FLIGHTS
Tory MPs have been flocking to Saudi Arabia courtesy of the oppressive but generous regime – despite its bloody intervention in Yemen.
LEFT IN THE LURCH
Without control of the Labour's NEC, Jeremy Corbyn's far left supporters have been stymied in their desire to ditch Blairite candidates in time for the election.
BRUM PUNCH
How Labour movement in-fighting contributed to the narrow defeat of Sion Simon in his bid to win the prestigious West Midlands mayoralty.