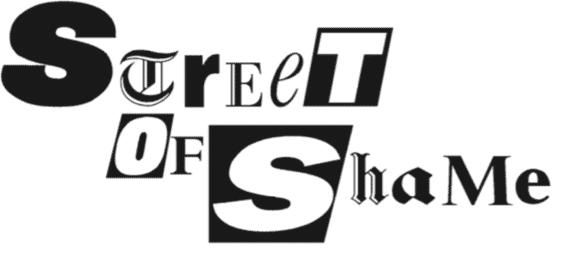 Talking crap (again)
Vivienne Westwood, Issue 1491
DAME Vivienne Westwood blamed a faulty microphone for her nails-on-a-chalkboard performance of all nine verses of the nursery rhyme "Go In and Out the Window" which mercifully brought an end to her marathon London Fashion Week (LFW) catwalk show a fortnight ago.
But equipment failings cannot explain away the gobbledegook spouted by participants delivering Westwood-scripted messages on climate change, sustainability and corporate greed for profit.
Dame Viv's own ever-expanding business empire now has 120-plus outlets worldwide, including 53 in China and 40 in Japan. She has never cared much for coherence, however, so the models at her show – including American actress Rose McGowan – wore clothing decorated with the slogan "I CRAP".
They also made important announcements. A bloke with gold paint on his face proclaimed: "If you draw a line beneath Paris it is uninhabitable. This is public information: it comes from Nasa, the space agency." Not to be outdone, Westwood's son Ben then said that rising temperatures would result in "a methane hydrate bomb exploding at the surface with atomic force", from which the only survivors will be "insects and maybe robots". He concluded by giving the perplexed audience a V-sign.
'Stinks of hypocrisy'
Another model decried Brexit as "a crime". This is quite a departure for Westwood, who has previously seemed oddly equivocal on the issue – possibly out of deference to her pro-Brexit friend Julian Assange. She recently produced a pair of £350 shoes which had a Union Flag on one and EU stars on the other "to highlight the two sides of the argument" (Eye 1487).
What may concern her business managers is that the media seem to be losing interest: fashion editors from the likes of the FT and the New York Times skipped the Westwood show in favour of checking out emerging young talent across town at LFW's Fashion East showcase. One of the few who did attend the debacle, Vogue's Luke Leitch, gave this verdict: "To preach hard-core sustainability in the midst of selling 'crap' – her word – stinks of hypocrisy."
This lèse majesté did not go unnoticed. At Westwood's Paris fashion show last weekend, Leitch found himself in the front row, two seats away from the dame. She told him he was "an idiot", "a climate change denier" and "a tool of the financial system". The Vogue hack pointed out that Viv denial is not the same as climate change denial. "And given that Westwood's business last reported annual revenues in the tens of millions through the sale of high-margin, internationally distributed luxury consumer goods," he wrote after their Paris stand-off, "I bet I know who's got the larger carbon footprint."
More top stories in the latest issue:
MERGER MOST FOUL
Anxious times at News UK as Rupert Murdoch awaits permission to merge the Times and Sunday Times, and Sun hacks are told they need to 'reduce complexity and cost'.
BLURRING THE LINES
Editorial and advertising will become even harder to tell apart as Mirror and Express owner Reach recruits a 'content commercialisation editor'.
WELCOME TO THE TIMES…
Mail émigré Quentin Letts's new sketch attracts much thoughtful criticism from readers. 'A toddler finger-painting with its own excrement', anyone?
GUARDIAN ANGEL
Having shed 107 hacks, Guardian Media Group can afford to gamble cash on a shiny new experimental news project run by David Cameron's sister-in-law.
FLOGGING NEWS
As the investor who bought a third of the Evening Standard is revealed as a Saudi businessman, how long before George Osborne launches a Riyadh edition?