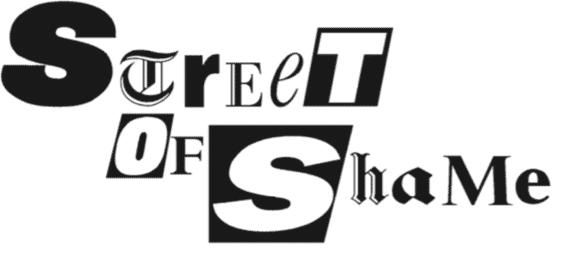 Why the Sun isn't shining on Sun Bets
Online gambling, Issue 1449
NEXT week is the first anniversary of Sun Bets, the online bookmaker mooted as the digital project that would finally secure the future of the British arm of Rupert Murdoch's empire when it was launched in a blaze of publicity.

"Sun Bets is set to be a game changer in the online betting world," boasted News UK'S CEO Rebekah Brooks in August as massed football fans gathered in the firm's offices to serenade her and brand ambassador Ian Wright flipped burgers in the staff canteen. "To those asking if it will be a success, the simple answer is you betcha!"

Is it too late to request a stewards' enquiry? Although News UK's partner, Australian gambling operator TabCorp, made its largest-ever international investment, A$20m, in the venture, it has been practically on non-speakers with London for several months.

Positive plugging
The managing director TabCorp appointed to run Sun Bets jumped ship in February, and it announced in June that it intended to "reset the business, including its leadership", a process which would involve a number of redundancies and closing its dedicated customer contact centre.

While TabCorp look after the nuts and bolts of the bookmaking business, the Sun's role was to promote it tirelessly in its paper and website – and while the journalistic attack dogs were repeatedly loosed on its online rivals in early months (see Eyes passim), the Australians feel Brooks's boys have failed to keep up with their end of the bargain when it comes to the positive plugging.

Ahead of the Cheltenham Festival the paper arranged to sponsor one of the biggest races, the Stayers Hurdle – only for the Sun front page on the day of the race to be dominated by a reader offer for, er, a free bet with rivals Ladbrokes.

Meanwhile the paper managed to spectacularly cock up its promotion for the FA Cup match between minnows Sutton United and giants Arsenal by offering odds on Sutton goalkeeper Wayne Shaw eating a pie on camera. Shaw's decision to do just that resulted in him being forced to resign from his team and facing disciplinary charges from the FA, as well as prompting an investigation by the Gambling Commission and a host of hostile headlines.

Expected losses
With a lack of big sporting events this summer – no World Cups, Euros or Olympics to be betting on – bookmakers across the board have been suffering, with the general election coming as a welcome boost in the surprising boom area of political betting. Sadly, given the Sun's editorial need to fervently back one side and suggest that apocalypse would swiftly follow a Labour victory, hyping the odds on Jeremy Corbyn entering Downing Street was also something of a no-no.

Speaking to Australia's Financial Review recently, TabCorp's CEO was bullish, pointing out: "We've got a range of initiatives planned or underway that will give the business a boost, including the next English Premier League season and the 2018 soccer World Cup." The company's most recent trading update, however, raised the expected losses on Sun Bets this year to a staggering A$46m. At News UK HQ, many insiders are wondering how long it can be before TabCorp decides the fun has stopped, and stop.
More top stories in the latest issue:
EDITOR'S REVENGE
Whether attacking John Humphrys or berating the BBC for sexism, vengeful Standard editor George Osborne makes the most of his new newspaper pulpit.
LIVING ON A DIET OF PAP…
Despite its pledge to ban paparazzi shots following Diana's death, the Mail is rapped for publishing long-range pix of Prince Harry and his girlfriend.
WHAT A DIFFERENCE A SECOND BOOK MAKES
The Mail runs big chunks from a new book by Diana's ex-bodyguard – whom it dubbed a 'red-faced traitor' when his first Diana memoir came out in 2002.
A SPIN DOCTOR WRITES…
The Mail omits to tell readers that 'news' stories about tragic Charlie Gard were written by the media agent and publicist working for the baby's parents.
GIGGING AT THE GUARDIAN
The Guardian is keen to lament the gig economy – but with more than 100 hapless hacks of its own on zero-hours contracts, it knows all the tricks.
WHAT SHIFTY McGIFTY DID NEXT
Ex-Telegraph chief exec Murdoch Maclennan lands a top job in football admin thanks to his keen digital knowhow… er… shome mishtake, shurely?
LEVESON UPDATE
Impress, the official royal-charter recognised press regulator, gives its first ruling – over an arcane personal squabble on the subject of press regulation!
CAMILLA'S HISTORY BOYS
Simon Heffer reverse-ferrets in a Telegraph tribute to Camilla ("the Duchess who deserves to be Queen") as historian Andrew Roberts litters his Mail on Sunday tribute with a host of historical howlers.