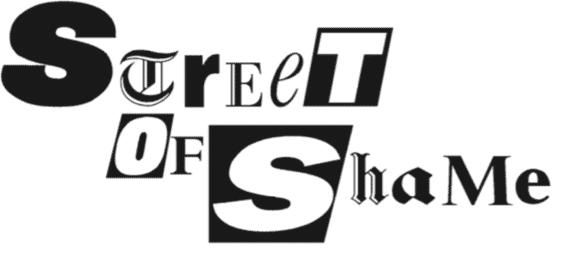 THEATRE CRITICS AT WAR
Issue 1250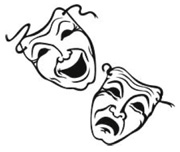 Part-time diarist, full-time fighter
Like so many of his errors, this is an embarrassment he could have spared himself by glancing at the programme for a couple of seconds. But Walker is far too busy for that. Besides his full-time day-job, editing the Telegraph's Mandrake diary, he has a full-time hobby pursuing critics who expose his errors – notably Mark Shenton of the Express and The Stage, as well as Shuttleworth of the FT and Theatre Record. Early this year, when invited to join the Critics' Circle, he was at first immensely flattered; but when he discovered who ran the drama section (chairman Mark Shenton, secretary Ian Shuttleworth) he changed his mind.
On 15 March, ostensibly reviewing The Berlin-Hanover Express, a play about Nazism, he lurched into this strange digression: "Whether we say what we think or confine ourselves to talking about what is deemed to be safe or inoffensive is one of the defining choices we make in life. If we don't fight for an identity of our own then an identity will assuredly be imposed upon us. These thoughts have been uppermost in my mind lately as I have been agonising about whether to join the Critics' Circle... I have decided to decline the invitation." Thus he implicitly likened his gesture to resistance against the Nazis – a point emphasised when he drew attention to the "fat, sweaty" appearance of the main Nazi character in the play. It's no coincidence that both Shuttleworth and Shenton are generously built.
The Critics' Circle spat made it into The Stage, which quoted Shuttleworth as saying that although plenty of actors were paranoid about critics, "a paranoid critic is rather a novelty". Walker retaliated in his review of Parlour Song at the Almeida on 5 April: "The theatre is not an especially welcoming place for fat people. It isn't simply that the seats in most of the capital's auditoriums can't accommodate them – they were mostly designed at a time when no one could have foreseen the present obesity epidemic – but these individuals also have to see themselves portrayed on the stage in ways that are, to say the least, unflattering."
'Fatty started it!'
Not as unflattering as the comments made about Walker by his colleagues in the stalls, several of whom – including Paul Taylor and Rhoda Koenig of the Indie – sent letters of protest to Sunday Telegraph editor Ian MacGregor after the Giant Haystacks episode. Things turned even nastier on Michael Coveney's Whatsonstage.com website where "Shutters" and "Wanker" had a riotously childish exchange of views, Walker at one point saying "Ooh, Fatty started it!"
Things were therefore awkward during the interval drinks at the National last week for the first night of Alan Bennett's The Habit of Art. Shuttleworth and his gang stood on one side of the room while Walker (who had taken along his old Mail chum Rod Gilchrist to provide covering fire) stood on the other. Gilchrist, after a couple of glasses of free vino, bawled: "Tell me, Tim, which of those fat cunts over there keeps taking a pop at you?" At which point the National's press officers moved between the two camps, fearing there was about to be a punch-up.
How dear, dear Larry would have loved it!
More top stories in the latest issue:
GEORGE'S SLIPPING STANDARDS
From his Macron front page to the spiking of a story about problem gambling, George Osborne seems to be making his mark as editor of the Standard.
SUN TEST CASES
With phone-hacking test cases due in October, the Sun threatens disciplinary action against hacks if they don't agree to tell all to company lawyers.
MORE MAIL PAP
Long lens photos of Prince Harry and his GF in a car park put paid to the Mail's promise after the death of Diana never to run paparazzi shots of the royals.
ER, FUCK-OFF, MURDOCH!
How one canny Twitter user got his own back on the Sun when he saw the paper had embedded one of his tweets in its website.
NOT-SO CLEVER TREVOR
The Sun's Trevor Kavanagh berates Tony Blair for having 'little respect for disobliging facts' – but the hack's own memory must be playing tricks.
LOCAL ZEROES
Local newspaper publishers campaign to fight fake news – then run wraparound cover adverts for Theresa May that look just like editorial endorsement.
BLACK DAY FOR LORD BLACK
Why the knives are out at the Telegraph for Lord Black of Brentwood, the newspaper group's £300,000-a-year head of PR.