The rocky Shorrock show
Swansea tidal lagoon, Issue 1470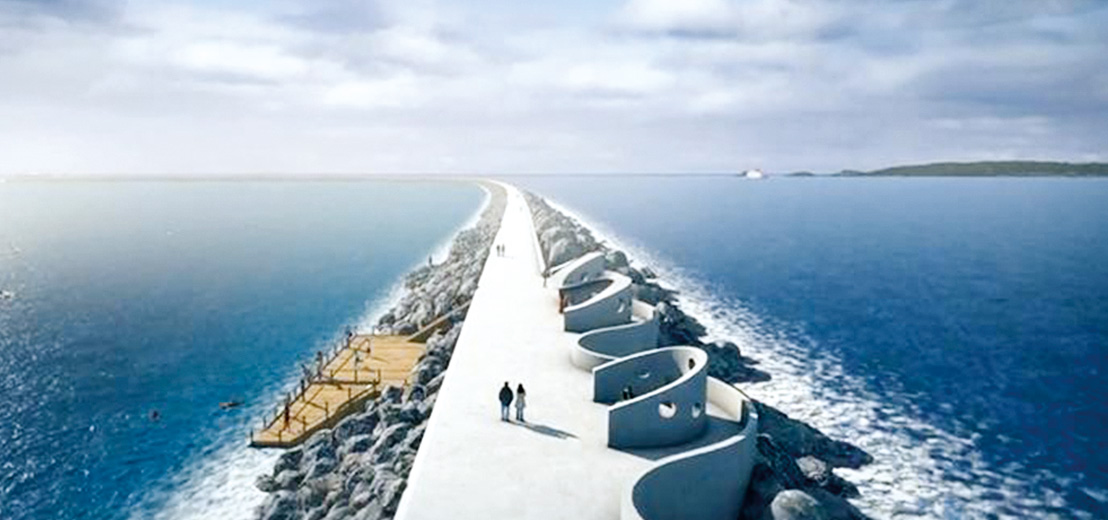 MARK SHORROCK, chief executive and major shareholder of the Swansea Tidal Lagoon project, appeared before a parliamentary committee last week to plead for the fat subsidy he wants for his DeLorean of the Deep (Eyes passim).

Shorrock blew the customary smoke and sophistry over valiant attempts by members to get details on its exorbitant costs, prices and finance, and was characteristically disingenuous about the stake in the project being taken by his wife's firm, Good Energy (see Eye 1444). His real jaw-dropper, though, was an outright denial when questioned about his quarrying schemes in Cornwall, which deserves careful examination.

Lagoon construction would need millions of tonnes of rock. Shorrock's plan is to quarry it from St Keverne, a beauty spot and marine conservation area in Cornwall owned by Shire Oak, another of his many commercial ventures (see Eye 1440). In parliament he was asked if he had ever offered an inducement to the local parish council (PC) to support his planning application. He answered a flat "no", which he repeated when the chair invited him to confirm his answer for the record.

'Community fund'
The matter was then dropped – a little too quickly, perhaps. The Eye has obtained a copy of Shorrock's proposal to St Keverne PC. Although structured to look like a contract, Shire Oak's initial draft of "the agreement" contained only unilateral undertakings by the company, including donations of a substantial six-figure sum (the exact amount depending on how much rock was excavated) as a "community fund" to be paid to the PC. At first, Shire Oak proposed no reciprocal obligations on the part of the PC.

Then Shorrock dropped his shocker. A new paragraph was inserted, stating: "The Parish Council covenants with Shire Oak that it will give reasonable support to the application for Planning Permission and not make representations against [it]. Shire Oak may terminate this agreement at its absolute discretion if the Parish Council is in breach of this clause." It was helpfully explained that Shire Oak had no intention of paying anything if the PC failed to support the application. The PC recognised this for what it was, and honourably dropped it like a hot potato.

Readers can form their own views as to whether Shorrock's offer of payment conditional upon support constitutes an inducement. Parliamentarians, meanwhile, will be considering carefully whether the costly Swansea project led by Shorrock is an appropriate recipient of substantial public subsidies.

'Old Sparky'
More top stories in the latest issue:
CABINET OF CURIOSITIES
With renewed talk of Theresa May being toppled as party leader, which ministers would back whom in the ensuing bunfight?
ERDOGAN AND ISTAN-BULL
An Anglo-Turkish beanfeast called Tatlidil ('Sweet Talk') chaired by disgraced ex-minister Jack Straw leads the fawning over Turkey's unlovely president.
BLUSHING SCARLETT
The Times's scant and selective coverage of the Abdel Hakim Belhaj story spares the blushes of one of the paper's directors, ex-MI6 man Sir John Scarlett.
RUDD MONEY
Will donations from City chums to the Tory party in Hastings & Rye be enough to help secure the political future of Amber 'wafer-thin majority' Rudd?
CIVIL LIP SERVICE
Sir Alex Allan, leading the inquiry into the briefings behind Amber Rudd's duff immigration statements, has a habit of sweeping things under the carpet.
COSY NOSTRA
Given the leniency shown to Barclays boss Jess Staley in a whistleblowing scandal, what chance of strong governance at Britain's second largest bank?
PEN PALLS
Why campaign group English PEN is under attack from the family of a murdered journalist for having a Mishcon de Reya lawyer on its board.
CHINA WATCH
Dr Grim on how China under president-for-life Xi Jinping is imprisoning and torturing the country's human rights lawyers.