Gongs and the privileged 'phew'!
New year honours,
Issue 1435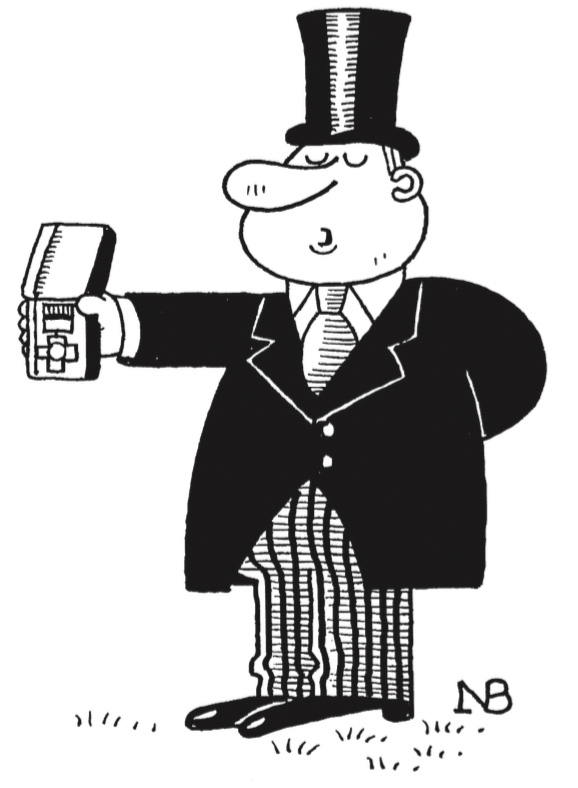 THERESA MAY's advisers were quick to distance their mistress from the more egregious gongs dished out in the new year honours. But, despite the new prime minister's promises of reforms to come, as usual it was still prizes for the "privileged few" and their establishment cronies.

Welfare reform club
IT WAS no surprise disabled people were angry at the CBEs given to two directors at the Department for Work and Pensions (DWP) for services to "welfare reform".

Gongs for director of operational excellence Angela MacDonald and pensions director Graeme Wallace follow an investigation by the United Nations that found the UK government guilty of "grave or systematic violations" of disabled people's human rights. In particular, the UN committee on the rights of persons with disabilities (CRPD) concluded that welfare reform had "disproportionally and adversely affected" disabled people and discriminated against them. The two CBEs were among 10 gongs in all for DWP suits, prompting campaigners to accuse the government of ignoring welfare cuts which had left people struggling to live in poverty, and causing some of them to take their own lives.

In the health sector, meanwhile, David Sloman, CEO of the Royal Free NHS Trust, scooped a knighthood "for services to the NHS". This was despite his trust reporting a deficit of £31m in 2015/6, compared to a deficit of £16m in 2013/4. In a section headed "Excellent value for taxpayers' money", the trust's most recent annual report boasted that it was "one of the most efficient trusts in the country" – while conceding in the same sentence it had "an underlying deficit of £45m".

Non-taxing work
Joining the beancounters-turned-knights bachelor was Ian Powell, for eight years chairman of PricewaterhouseCoopers in the UK. Over this time his firm pushed some its major clients - including Vodafone, GlaxoSmithKline and the Guardian Media Group – into the Luxembourg tax avoidance machine that cost economies round the world, including the UK's, billions of pounds in lost tax. Powell was also a member of PwC's worldwide "network leadership team" setting the "standards to which member firms [including PwC Luxembourg] agree to adhere".

The Eye exposed the scandal in the UK in 2012 and, when it became "LuxLeaks" a couple of years later, PwC was forced to close the operation down. Powell continued to defend "tax arbitrage" (ie playing one country's rules off against another). He was equally relaxed about his firm's role in the financial crisis, notably as auditor to Northern Rock. When he appeared before a House of Lords committee in 2011, he defended the beancounters' work. Along with the heads of the other Big 4 firms, he was described by the peers as "disconcertingly complacent". Sir Ian recently became chairman of Capita – after years at PwC advising public services to outsource their work to firms like, well, Crapita.

Rough trade & development
The Daily Mail and others were quick to criticise a knighthood for the Department for International Development's Mark Lowcock on the spurious grounds that he presides over a budget bigger than they would like. But more pertinently his citation credits him with having "restructured CDC, formerly the Commonwealth Development Corporation". Perhaps even more relevant would have been his role in charge of finances at DfID when it privatised CDC's management arm as Actis in 2004 (Eyes passim ad nauseam), an episode later described as "shameful" by Andrew Mitchell, the international development secretary in the coalition.

Meanwhile, a damning National Audit office (NAO) report last year on the government's trade promotion body, UKTI, didn't stop its managing director Michael Boyd picking up a CBE. In outsourcing work to attract investment into the UK to PA Consulting, UKTI had "fallen well below the standards expected in managing public money", said the auditors.

Defence & diplomacy
Nor has criticism from the NAO prevented Michael Bradle from picking up a "Companion of the Order of the Bath". Since January 2012 Bradley has been chief financial officer of Defence Equipment and Support (D&ES), the Ministry of Defence branch that buys weapons and kit. As recently as last November the head of the NAO, for the second year running, qualified his opinion on D&ES financial statements because they didn't provide enough evidence regarding some "£434m for private sector support costs". MPs on the public accounts committee will look into the D&ES's apparently poor cash control this year. But its accounting problems follow the waste of £33m on 2013's failed attempt to privatise D&ES into a "government company" (Eyes passim).

In the world of spooks, meanwhile, Nicholas Langman, former head of MI6 in Greece, became a CMG, a "Companion of St Michael and St George", aka "Call Me God" – this, despite having had to leave Greece in 2006 after allegations that he was involved in the arrest and abuse of 28 Pakistani migrants in a botched "anti-terror" raid.

MI6 passed the Greek Intelligence Service information that led to the arrest of the men for alleged links to the 7/7 London bombings. The men say they were hooded and beaten up, with Langman present, before being released without charge. The treatment of the innocent Pakistanis led to Langman being named in the Greek press, demonstrations in Athens and the resignation of the Greek police minister. Former Labour foreign secretary Jack Straw first said allegations of Langman's involvement were a "fabrication", but later admitted Langman was present when the men were interrogated by Greek secret service agents, but wasn't involved in their "mistreatment". So that's all right then. According to his citation, Langman is now a "director" of the Foreign Office (FCO), honoured "for services to British foreign policy" (although his name does not appear on the official list of FCO directors).

Class of his own
There must be thousands of potentially deserving candidates for honours working at the coalface of education, providing inspiring teaching or running excellent schools. Yet the honours for "services to education" include an OBE for civil servant Michael Foy, a regional head of the Education Funding Agency's free schools capital division.

His unit is responsible for buying or leasing sites and buildings in areas where someone wants to set up a free school – whether the area needs one or not. The free school project has come under fire this year for the large number of schools operating out of completely unsuitable properties, including former office blocks, warehouses and care homes, which inevitably lack proper science labs or PE facilities. Mr Foy's North-west and Midlands region hasn't even had to deal with the expensive property nightmare faced by his colleagues in London and the South-east.

In dishing out the other education gongs, priority clearly went to those whose efforts support government policy on schools reform. The three CBEs went to two leaders of multi-academy trusts (MATs), plus the DfE's counter extremism chief Hardip Begol. Of the 16 education OBEs besides Foy, half went to chief executives or executive headteachers of academy chains.

Municipal marvels
Before being parachuted in to Birmingham in 2015 as a government commissioner to help restore the city's dysfunctional children's services, Andrew Christie, awarded a CBE, was executive director of children's services across three west London boroughs, where he got into hot water supervising a tricky outsourced contract for transporting vulnerable children and adults (Eyes passim ad nauseam). As predicted, the contract sparked floods of anguished complaints from schools and parents, yet in a report to councillors Christie dismissed all this as "teething problems". The opposition leader at Kensignton & Chelsea, Judith Blakeman, felt Christie's blandishments could have amounted to "misleading and inaccurate information" and she demanded that her council's chief executive take steps to "ensure councillors are never again presented with such an inaccurate document". A safe pair of hands indeed!

The CBE for Surrey county council leader David Hodge, meanwhile, for "services to local government and to charity", follows another garland for the veteran Tory councillor. Two years ago in Eye 1383 he was named "Brass-necked councillor of the year" in our own prestigious Rotten Boroughs Awards 2014 (for this year's awards see p16). Well done Dave!

A Kink in the system?
When an honours list is being compiled, nominations are considered by nine specialist committees (sport, science, education and so on). So businesswoman and fashion designer Anya Hindmarch's CBE came on the recommendation of the economic honours committee – whose members include, er, Anya Hindmarch. According to a Whitehall source, her fellow members solved the problem by discussing the nomination among themselves via email so she could be kept in the dark until it was approved.

Less clear is what happened when the committee responsible for arts honours recommended a knighthood for Ray Davies of the Kinks, who said he was "surprised and a bit embarrassed" to become Sir Ray. The committee chairman is theatre impresario Rupert Gavin – who also happens to be one of the main financial backers of the musical Sunny Afternoon, composed by Davies, which is now on a UK tour after a two-year run in the West End and has made lots of money for Gavin.

Did Gavin declare a financial interest, or indeed exclude himself from the discussion? He did not reply to the Eye's questions last week. A Cabinet Office spokeswoman said declaring interests was "a normal part of the process" but in the Davies case "I'm afraid I can't comment on the specifics".

Political PS
Among the Lib Dems, the only surprise was over the knighting of former pensions minister Steve Webb; specifically, why it had taken so long. Despite serving as pensions minister in the coalition government, the quietly competent Webb had gone conspicuously unrecognised while Nick Clegg was dishing out knighthoods to no fewer than 10 of his MPs. Why? A clue might be offered by the Mirror journalist who overheard Clegg venting his true feelings about Webb on a crowded flight in 2008: "I can't stand him!"
More top stories in the latest issue:
BREXIT MEANS… CHAOS?
The Department for Exiting the EU is so short of negotiators it is asking staff at arbitration service Acas if they can help. But they're too busy and not qualified.
UNFIT AS A FIDDLE
Did ministers 'hide' the deaths of benefit claimants from the expert reviewing controversial 'fitness to work' tests? Opposition MPs want an inquiry.
DOWN ON THE FISH FARM
How Norwegian-owned fish farmer Marine Harvest is dumping vast amounts of organophosphate insecticide into Scottish waters.
COURT CIRCULAR
The government's threat to stop funding the Commonwealth Secretariat not only annoys Brenda but is a threat to the future prospects of Prince Brian too.
CIVIL UNREST
Why ex-Treasury mandarin Sir Nicholas Macpherson, now coining it in the private sector, has every reason to fear a harder sort of Brexit.
KNIGHT SHIFT
Capita, derided for its grossly inefficient public sector work, pulls its finger out on a bank holiday to spread news of its chairman's new knighthood!