Hell's Bell Pottinger
Public Relations, Issue 1453
THE demise of Bell Pottinger over its launch of a secret campaign stirring up racial tensions in South Africa rather confirms the reputation of PRs as people willing to take dreadful events, polish them up and set them on the mantelpiece.

After the Public Relations and Communications Association finally judged Bell Pottinger to have behaved unpleasantly enough to be kicked out, its director general Francis Ingham followed up next day with an email to PR consultants nationwide. "In taking this action, I believe we have shown that our industry subscribes to the highest ethical standards," oozed the PR supremo. "At this important moment for the reputation of our industry, I would like to invite you to join the PRCA… The key [benefit] is this: demonstrating to colleagues, the client community, and the broader industry, that practitioners are ethical, and are willing to subject themselves to a regulatory process that is rigorous and meaningful… Now surely is the time to join the PRCA."

Ingham then celebrated his own heightened media profile at the end of the story's first week with the following tweet: "My week in numbers. Members expelled: 1. TV interviews: 5. Radio 4 ones: 2. Other interviews: 50+.

Publications quoted: 1k plus." Which is presumably a comfort to the hundreds of staff made redundant as a result of Bell Pottinger's failure, who might have expected the head of their trade body to care rather more about them than his ability to get his name in the papers. Still, that's PR!

Great British Brexit Calendar
With administrators for Bell Pottinger unlikely to honour the outstanding £300,000 of a multimillion-pound deal Lord Bell demanded when he jumped ship last August, he will have to fall back on other business interests to keep him in the manner to which he has become accustomed.

These include the Great British Brexit Company, which he set up in May this year to offer a "range of high-quality products" with which "you can celebrate 'taking back control' in suitable fashion". So far, this range is limited to just the one item: the "Great British Brexit Calendar", available for £9.99. Bell's calendar does not feature anything so prosaic as dates. Instead, buyers are invited to display its "caricatures of Brexit champions" such as Boris Johnson, Sir James Goldsmith and Nigel Farage as and when they see fit, though Bell does suggest they save the very last picture – revealed by scratching away the last gold star from the European flag – on what he calls "Brexit-Eve", 28 March 2019.

It is, essentially, not a calendar but a £10 scratchcard, only without prizes. To add insult to injury, Bell suggests "avoiding using the new pound coin as the ridges on the edge may damage the calendar illustrations underneath". Perhaps a euro instead?

Waitrose had taken an ethical stance
Waitrose founder Wallace Wyndham Waite stated his intention was to "lift the food trade to a higher plane". So why, customers asked the supermarket, did it choose Bell Pottinger to look after its PR?

When journalists asked a Waitrose spokeswoman earlier this month whether the supermarket would part ways with Bell Pottinger, she replied: "We don't comment on specific supplier relationships." This left Waitrose's position unclear while other Bell Pottinger clients, including Clydesdale Bank, HSBC, TalkTalk and the construction company Carillion, were very publicly cutting their ties.

One outraged customer contacted Waitrose to say he would no longer be gracing its aisles unless the PR company was fired. The customer services team proved more willing to elaborate, telling the concerned customer: "I can confirm that we gave notice to Bell Pottinger in late August. We always aim to update our partners (employees) on company news first."

So finally the news was out: Waitrose had taken an ethical stance, and earlier than many of the other Bell Pottinger clients. Why hadn't it told the world? Perhaps it needs to hire a decent PR firm…
More stories in the latest issue: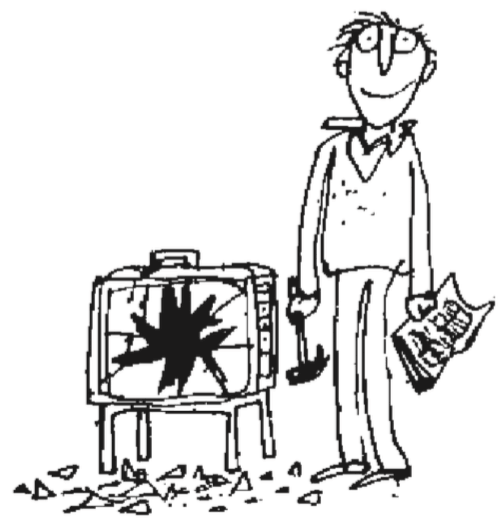 END THE HUNT
Jay Hunt leaves Channel 4 abruptly, after not getting the chief executive role.
JINGLE HELL
How a mishap with new technology crashed 17 BBC local radio stations off air.
ON THE WRONG TRAIL
TV adventurer Ben Fogle's self-righteously tweets opposing trail hunting, but has written for pro-hunt mag The Field when promoting his own dog book.
TAKING A PUNT
Gambling industry slapped by watchdog over irresponsible advertorials encouraging people at rock bottom to try betting.
PLUS: Dumb Britain, Ad Nauseam, Malgorithms & more.