Hope at last for Post Office victims
Horizon scandal,
Issue 1438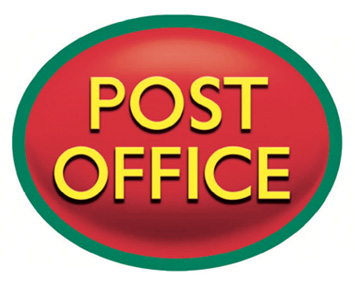 HUNDREDS of sub-postmasters sacked, sued or even jailed after the Post Office's Horizon computer system showed shortfalls in their finances (Eyes passim) received a boost in the high court last month.

Around 200 sub-postmasters who say problems at their branches lay in the Horizon system rather than any fiddling, have launched a group litigation order against the Post Office claiming damages that could run to tens of millions of pounds.

The Post Office has always claimed it would be impossible for anybody to access a sub-postmaster's branch data. "Transactions as they are recorded by branches cannot be edited," it said as recently as 2015. In court, however, the Post Office was forced to admit this was false.

Remote access
Patrick Green QC, for the sub-postmasters, produced correspondence from the Post Office to the sub-postmasters' solicitors, Freeths, acknowledging that there are in fact two significant ways to access branch data remotely. These are "principally designed to allow errors caused by technical issues in Horizon to be corrected". Then there a small number of administrators at Fujitsu, which runs the Horizon system, who also have access.

"So," Green surmised, "the idea that it was not possible… turns out to be untrue. And of course Post Office is saying that it hasn't actually happened more than once recently and they're 'finding out' about administrator access to databases… There's every reason to treat the issue of remote access as a distinct point in these proceedings."

This is just one troubling part of the Post Office defence. It is also refusing to release the log of Horizon faults, claiming bizarrely that it's irrelevant to legal action based on possible faults in the system. It is also unwilling to let the claimants' lawyers speak to Second Sight, the independent investigator who concluded a couple of years ago that there was an awful lot wrong with Horizon and the Post Office's prosecution methods (Eye 1391).

'Adamantly denies stealing'
One woman who has paid a heavy price is West Byfleet sub-postmaster Seema Misra, who was jailed for theft of £75,000 based on computer evidence and whose case is being considered by the Criminal Cases Review Commission. Given the latest admissions in the high court, the judge's summing up to the jury at her prosecution in 2010 makes interesting reading.

"Do you accept the prosecution case that there is ample evidence before you to establish that Horizon is a tried and tested system in use at thousands of Post Offices for several years, fundamentally robust and reliable," he asked, "or do you agree with the defence that unless someone independent… has the opportunity to perform a complete audit of the whole system with access to any underlying material… then you cannot be sure that Horizon is sufficiently reliable to base a decision on its product in something as important as a criminal trial?"

That the computer-generated shortfall was relied on was clear from the judge's further remarks. "There is no direct evidence of her taking any money," he said. "She adamantly denies stealing. There is no CCTV evidence. There are no fingerprints or marked bank notes or anything of that kind. There is no evidence of her accumulating cash anywhere else or spending large sums of money or paying off debts; no evidence about her bank accounts at all. Nothing incriminating was found when her home was searched."

In such circumstances it has to doubted whether an independent prosecutor would have pursued the case. Unlike most bodies, the Post Office takes its own prosecutions. It could have a nasty legal headache of its own coming soon.
More top stories in the latest issue:
EYE WIN!
Hurrah! The Land Registry has listened to the Eye and will now make available, free of charge, data on the foreign ownership of UK property.
STUDENT LOAN SALE
The government's plan to sell up to £12bn of student loans to bankers and asset managers doesn't add up – unless you're a banker or asset manager, that is.
DANIEL MORGAN MURDER
A judge rules that a former detective perverted the course of justice in the trial of four men accused of involvement in the 1987 axe murder of Daniel Morgan.
THESE OYSTERS ARE OFF…
The farmers who controversially introduced invasive Pacific oysters into the Fal & Helford Estuary are leaving – and they're taking their oysters with them.
WALKING ON WATER
News that a floating 'pocket park' has the go-ahead in London's Paddington Basin was a shock to waterways users, who say boaters weren't consulted.
ON THE RUBBISH HEAP
Anglesey council finds a new home for Travellers 100 metres downwind from a 'recycling facility' – aka 'the tip' – and no one is terribly happy.
WELSH SCHOOLS
The drive for more pupils to be taught in Welsh means even mainly English-speaking communities can be forced to have Welsh-speaking primary schools.
SPRINKLERS RUN DRY
Social landlord Selwood is to strip out fire safety sprinklers from more than 200 houses on a Wiltshire estate, claiming they're too expensive to maintain.
PIP SQUEAK
The Health and Care Professions Council (HCPC) takes a very odd line disciplining a paramedic who carried out disability assessment tests for Capita.
CARE FOR A BONUS?
Freelance social workers hired by Capita were told they could pocket extra bonus payments for cutting disabled and older people's care packages.