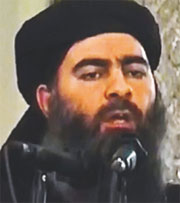 Only In The Magazine
Lady Macbeth Cleared On All Charges… 24-Hour Rolling Paedo News… Putting the Hate Into Caliphate: A Message From Your New Caliph… 'Great Summer of War' Gets Underway… That Sensational Text From David Cameron to Rebekah Brooks… Theatre News: '12 Stupid People' Courtroom Drama Finally Closes… My Favourite Monty Python Sketch, as told to Craig Brown

And also...
- What Rebekah Did: Six-page special report by the Eye's man in court, Adam Macqueen
- Extra Dry Sharia: The Law Society's fight against discrimination is… discriminatory
- PLUS: Extra cartoons, Summer Gnomemart & more – still only £1.50!
For all these stories you can buy the magazine or subscribe here and get delivery direct to your home every fortnight.
Next issue on sale: 19th August 2014.